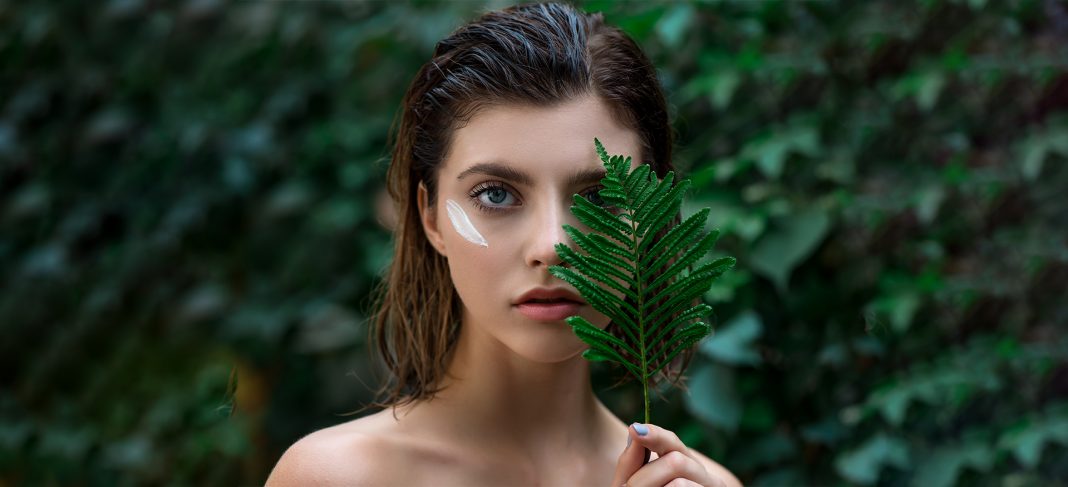 When it comes to natural skincare, there are an infinite number of concerns and questions that run in our heads. "Does it work?", "How trustworthy is this brand?" While we are becoming more and more accepting of experimentation we have to understand what this barrage of products does to your skin. That's why natural beauty products, which are gentle on your skin are the way to go. We shed light on how Everyuth Naturals offers your skin the goodness of natural ingredients with its diverse product range.
. Natural Ingredient based Face Washes: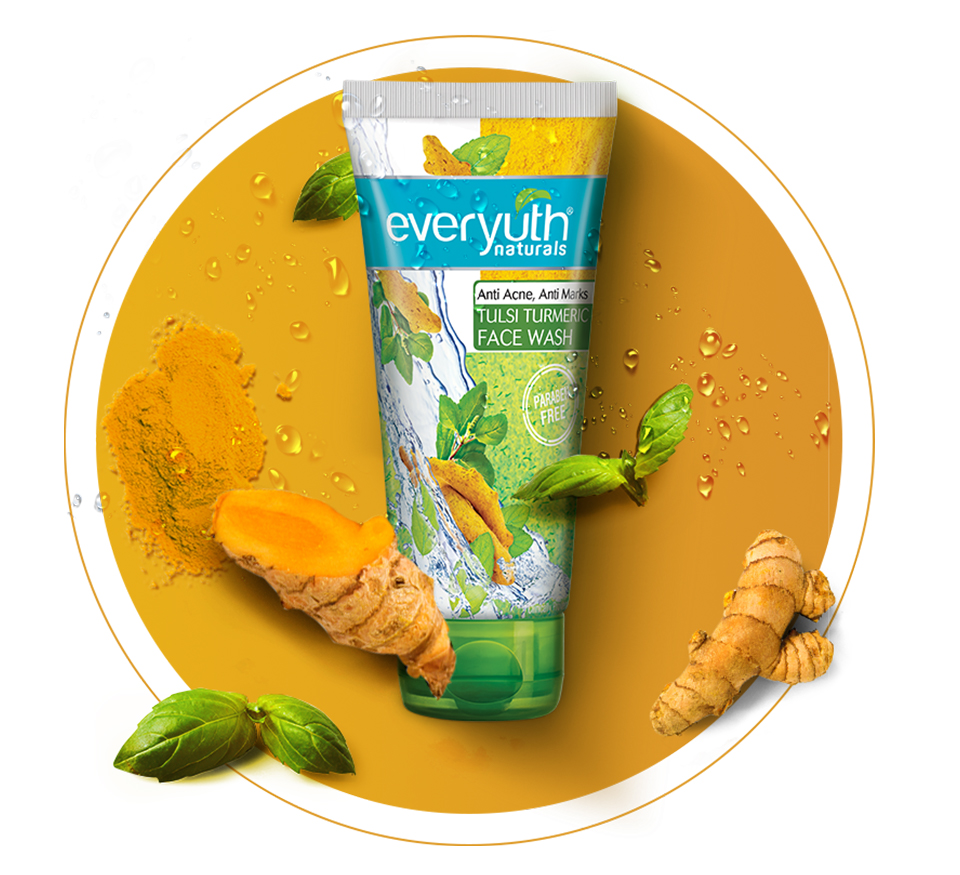 The first and most important step of a great skincare routine is cleansing your skin with a good face wash. From the purifying Neem face wash to the moisturizing Fruit face wash, Everyuth's products will make you fall in love with them in one go. The Tulsi Turmeric face wash is the best natural face wash to fight off pimples and acne scars.
. Aloe Vera & Cucumber Gel: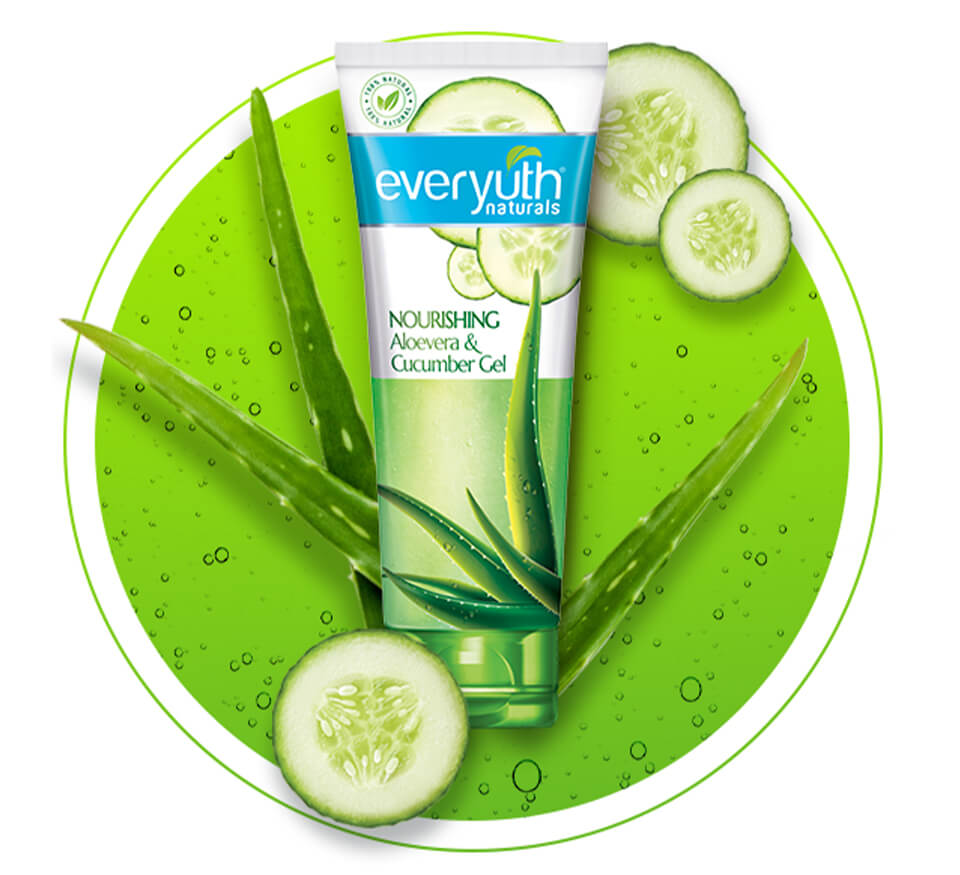 A skincare product that can be used daily without worrying about any side effects has to be Everyuth's aloe vera and cucumber gel. With its cool and calming ingredients, this gel not only hydrates but also nourishes your skin. It rejuvenates your skin and shows great results when you use it twice, daily.
. Walnut Face Scrub: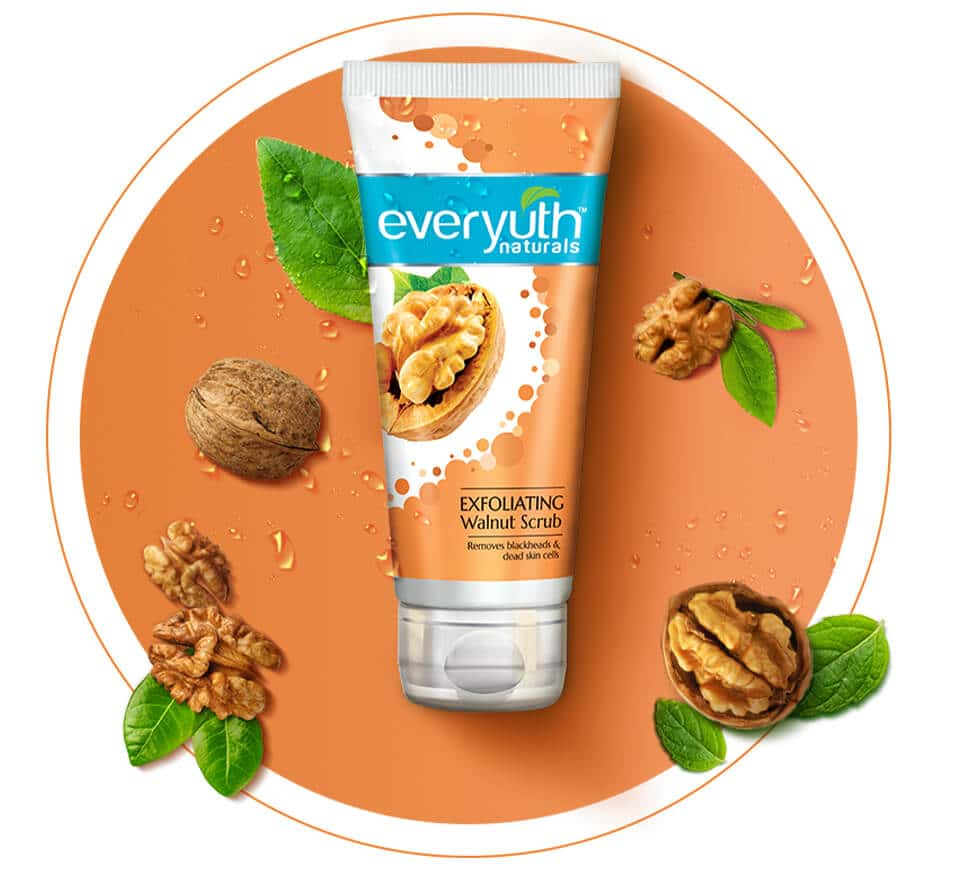 Packed with the goodness of walnut shells, this vitamin-rich face scrub is one product that will bust all your myths about-face scrubs. While it helps get rid of dead skin cells, dirt and blackheads, this scrub also leaves your skin feeling smoother and softer.
. Orange Peel Off Mask: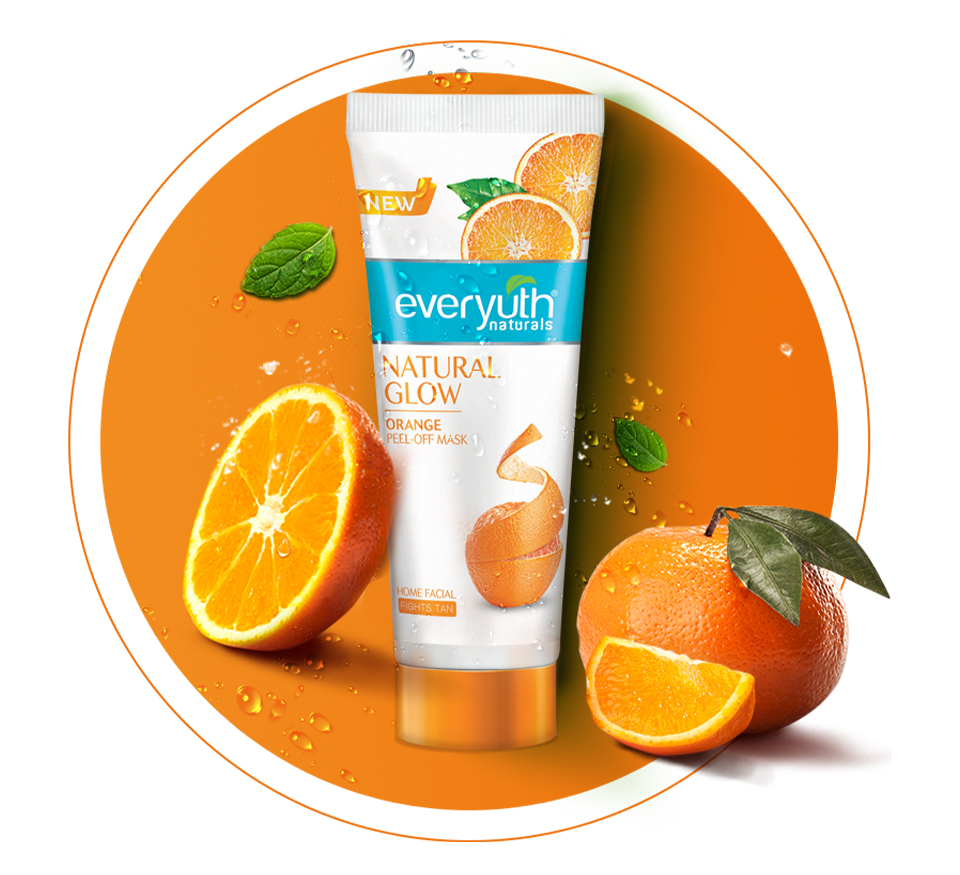 Who doesn't love a good peel off mask? And one that is filled with natural ingredients? Well, bring it on. Everyuth's orange peel off mask is made of vitamin C rich orange peel extracts and gives your dull skin a glow in just 15 minutes.
. Nourishing Cocoa Body Lotion: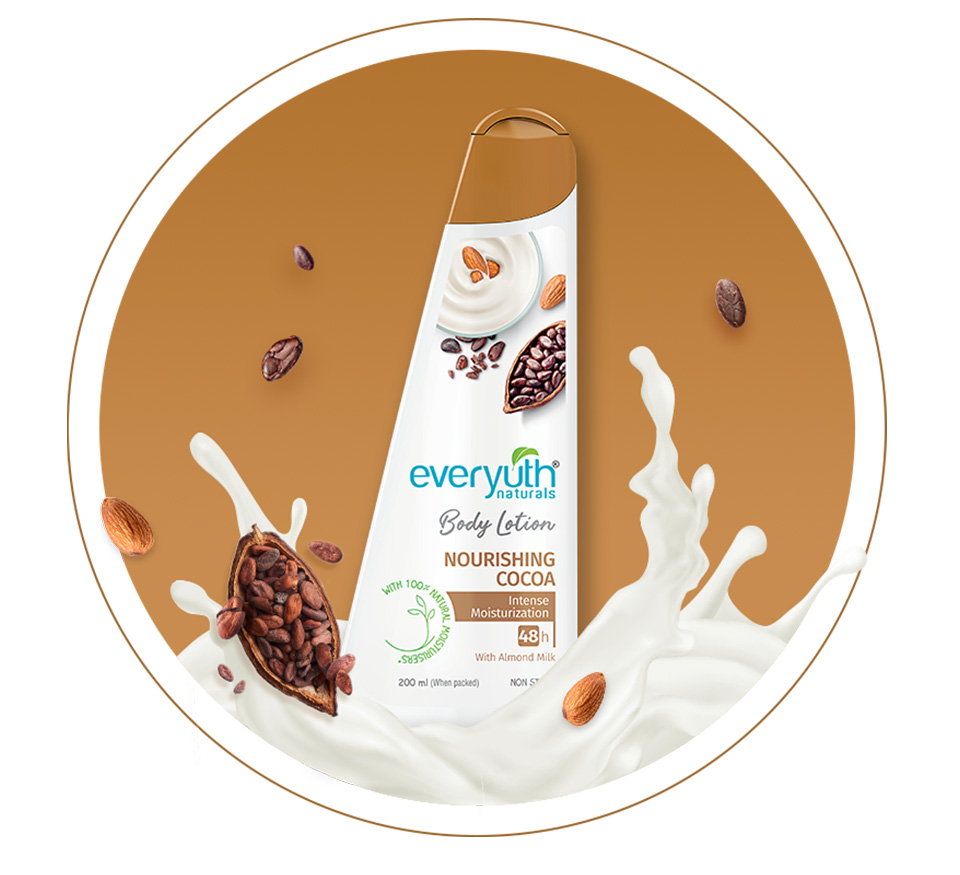 It's difficult to find a good body lotion that can keep your skin moisturised and nourished without the stickiness. Everyuth's natural body lotions are made of pure almond milk and natural ingredients that are great for everyone. The paraben free body lotions ensure your skin is free from any toxic chemicals and that it receives the right amount of moisturization without making the skin greasy. Moreover, using these cruelty free body lotions will keep your conscience clean too.
Clean and natural beauty is the way to go. Get your hands on these natural skincare products by Everyuth that will keep your skin healthy and nourished. This year, switch to natural beauty and see the change for yourself.