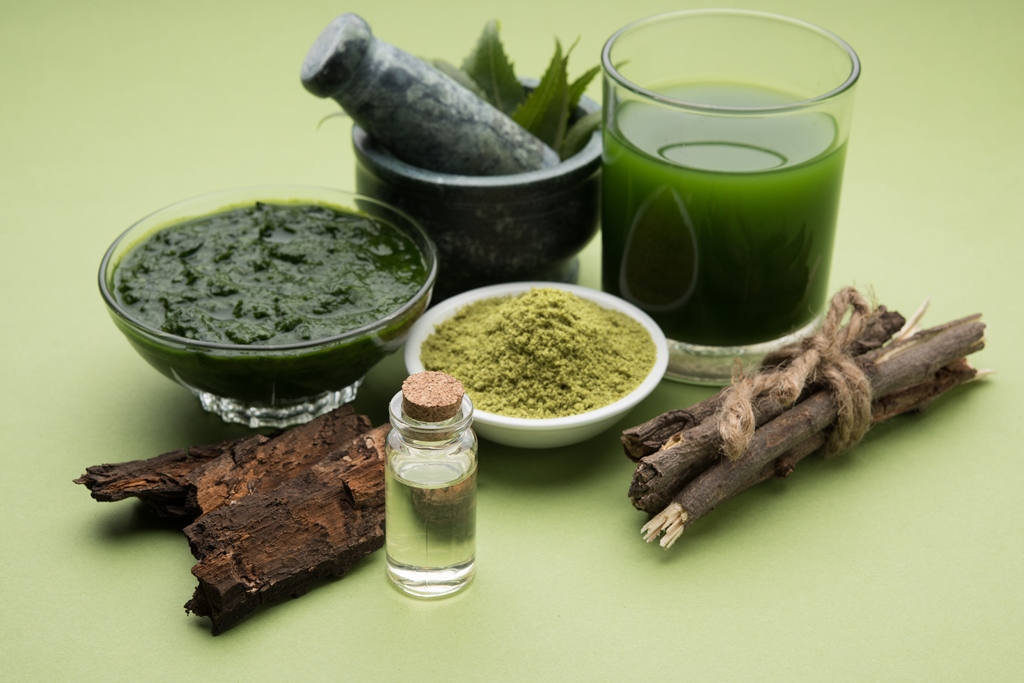 Neem, also called "wonder leaf", is a miracle herb that offers many benefits and finds use in many skincare products. If there is a natural ingredient that you should always have in your beauty cabinet, it is this. Scientific studies have shown neem to have properties that are antiviral, analgesic, antifungal, antimicrobial, antibacterial, and anti-inflammatory.
Here are some ways Neem keeps your skin fresh & glowing

Fights Acne
There are myriad reasons you might have trouble dealing with acne. Typically when oil, makeup, dead skin cells, dirt, and other toxins clog the pores, bacteria spurts and results in blemishes. Neem is antibacterial and antifungal, and it toughens the immune system. It thus guards against the bacteria that cause acne. It also keeps the skin smooth. A purifying neem face wash is recommended to help fight acne.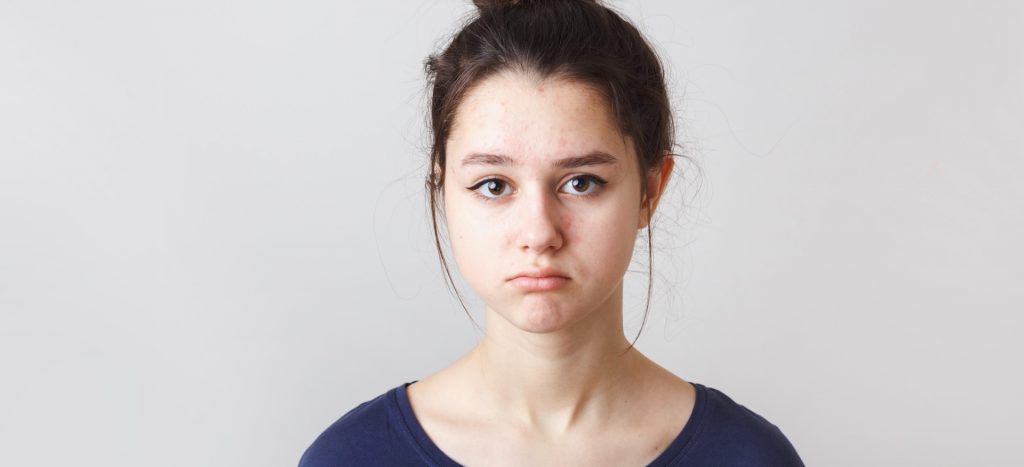 Oil-control
Good news for oily-skinned beautiful souls. Neem helps in controlling excess oil production while ensuring the skin doesn't get very dry.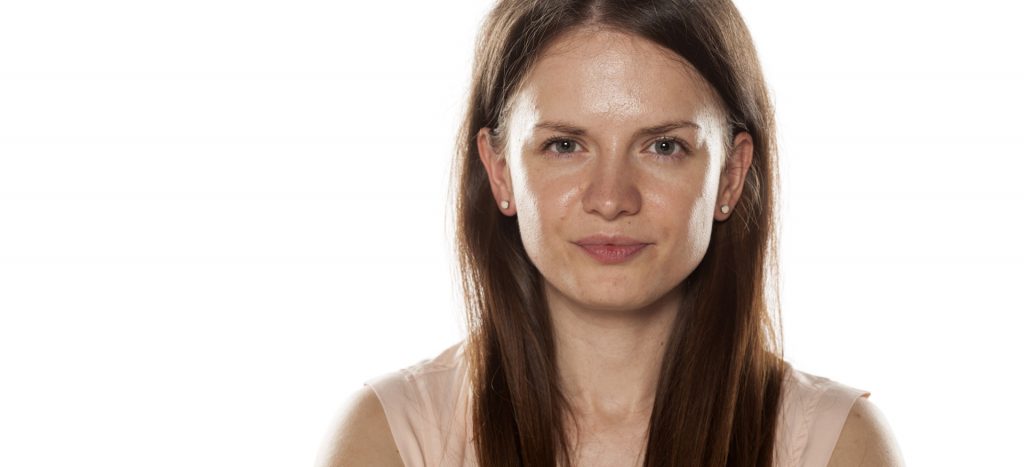 Moisturizer
Neem has antibacterial properties which hamper bacterial growth. This protective property found in neem can be used as an amazing benefit for your skin.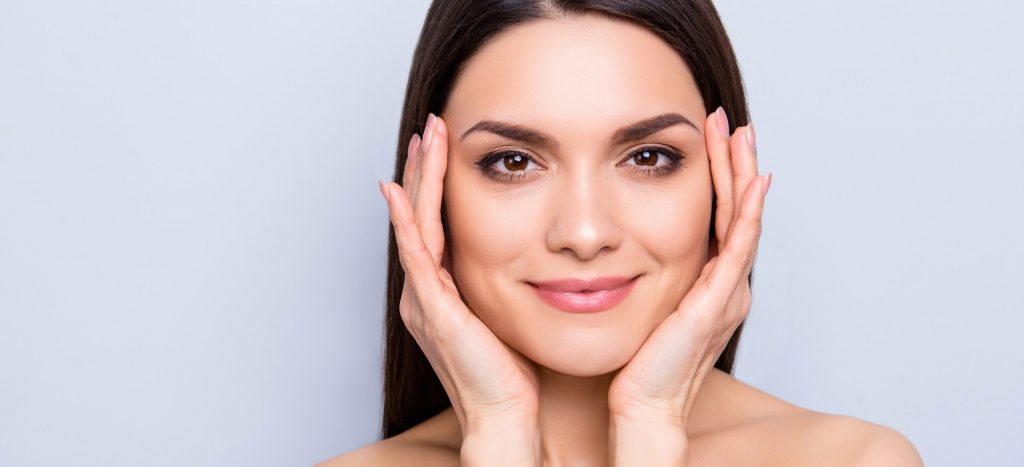 Clear and Glowing skin
You know when your grandma is talking about natural beauty remedies, she is talking about the Neem Face Wash. The Vitamin E in neem help in keeping the skin clean and gives it a healthy glow.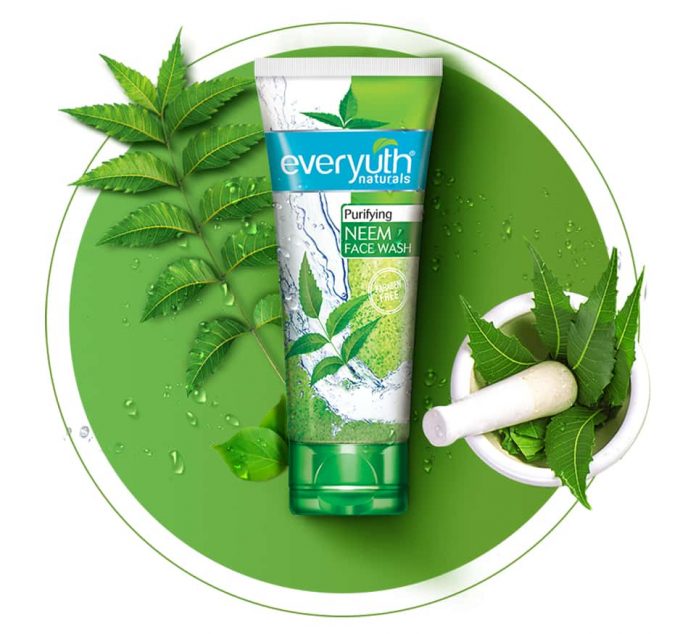 Neem Face Wash Benefits
Healing Agents: Neem is known for centuries to have healing properties. From skin rashes and to acne scars, Neem can heal multiple skin woes.
Anti-bacterial: The anti-bacterial properties of Neem are what make it so popular. Neem can fight acne causing bacteria and keep them at bay. This makes the face wash perfect for those having acne.
Smooth texture: The nano multivitamins help in sebum control, thus giving clear, healthy & beautiful skin.
Frequently Asked Questions:
How to use purifying Neem Face wash?
Step 1: Squeeze out a small quantity into your palms.
Step 2: Work up a lather and gently massage it to your face in circular motions.
Step 3: Rinse with water and pat dry.
Is Everyuth Neem Face wash paraben free?
Yes, all Everyuth products are free of sulphate and parabens. They are made of natural ingredients which makes them perfect for all skin types.
For which skin type is neem face wash perfect?
Neem face wash is perfect for acne-prone, sensitive skin. The goodness of neem can solve all skin issues, making the face wash a great skincare product for dry skin or oily skin.
To summarise, a shout out to neem for anti-aging, relaxed skin, purification, blackhead, and dead skin cell removal and all in all, a healthy flawless skin!
We bet you did not know all of this now, did you?