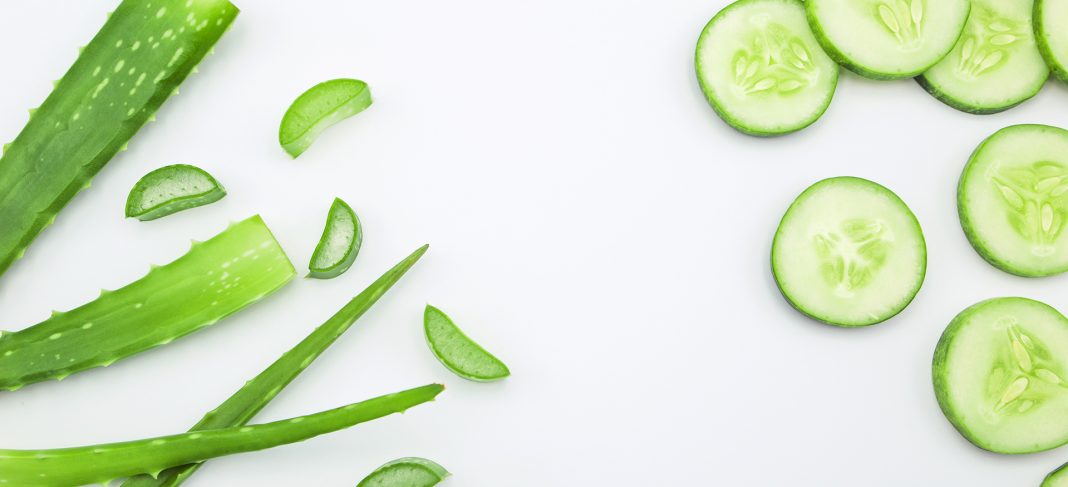 While a new year brings with it fresh (and old) resolutions, hope and faith in what we wish to achieve and loads of positive energy, it isn't always easy to maintain the same enthusiasm for a long time. The idea is to craft easy, achievable, and mindful goals that may seem like a small feat but help us make progress.
When it comes to beauty, as we grow older, we realize the importance of skincare and how spending five extra minutes on some skin TLC can make a whole lot of difference not only superficially but also mentally.
Everyuth stands for natural skincare since its inception and believes in products that help keep your skin healthy and rejuvenated. One of the recent innovations of the brand is the aloe vera and cucumber gel. And this product is the blend of two powerful natural ingredients which ticks all the boxes when it comes to skincare. We explore them further…
Aloe Vera and Cucumber Gel for skin: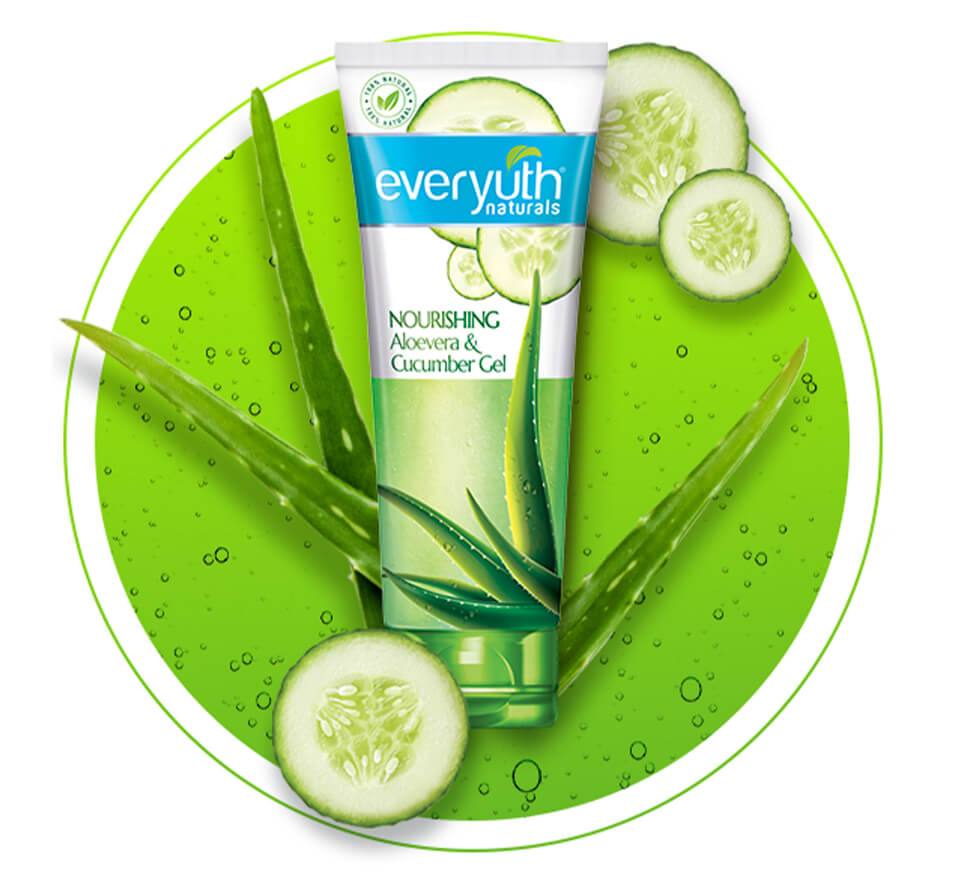 Benefits of aloe vera gel:
Aloe vera is nature's solution to multiple skin problems. Also known as the first-aid plant, aloe vera is a great addition to your skincare routine and here's why:
· It boasts of anti-inflammatory properties which helps reduce any kind of redness or soreness
. It supports the production of collagen which ensures your skin looks young and radiant
. It limits scarring and speeds up healing time thereby making aloe vera gel for the face a great cure for acne scars and pigmentation
. It is rich in antioxidants that help in repairing sun damage and slow down the ageing process
. It contains 98% water which means your skin remains hydrated and moisturized
. It has a calming and cooling effect which helps keep your skin feeling rejuvenated
Benefits of cucumber:
Packed with vitamins, minerals and other nutrients, cucumbers are the humble ingredient that works magic on your skin without you having to spend big bucks.
. Help reduce swelling and puffiness which is why they are an essential part of facials
. They are mildly astringent which helps cleanse the skin and tighten the pores
. Cucumbers soothe the irritation of the skin which is perfect for acne-prone skin
. They are 96% water, which means your skin is going to love the cooling effect and the hydration that cucumbers offer
If we have already managed to get you intrigued about the Aloe Vera and Cucumber Gel, then here's how you can add this product to your skincare regimen:
How to use Aloe Vera & Cucumber Gel on Face
. Step 1: Cleanse your face and pat dry.
. Step 2: Take the required quantity of aloe vera and cucumber gel in your palm.
. Step 3: Gently massage the gel on your face in circular motions.
. Step 4: For best results, use it every night before sleeping.
A truly marvelous skincare product, the Aloe Vera and Cucumber Gel can be the perfect solution to all your skin woes and will ensure your skin remains healthy at all times.
Also read: A Reliable, Natural Skincare Product To Add To Your Beauty Routine – Aloe Vera & Cucumber Gel