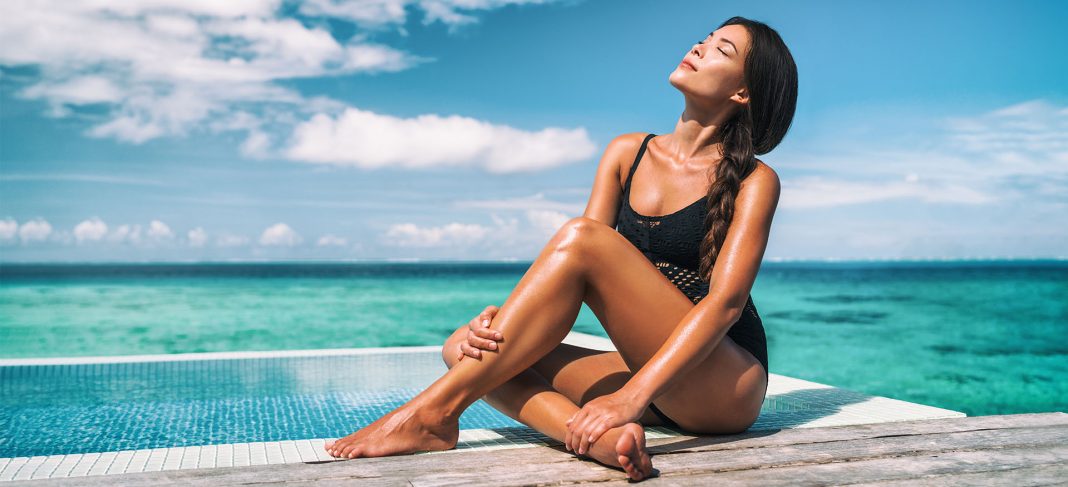 Even though the sun-drenched summer days have given us a break and the skies are filled with dark and gloomy clouds, we are still asked by most skin experts to apply our sunscreen. If you know your hectic day is packed with outdoor activities and running errands, you are better off preventing your skin from the harmful UV rays of the sun which manage to reach you even on a rainy day. However, if you are late to the party and are already looking at ways to fight off a stubborn tan, then we have the best tan removal products for you. Everyuth has a range of tan removal products that are filled with the goodness of natural ingredients and enhance your skin's health. So, read on.
Understanding the science of tan
Tanning is a natural process by which our skin darkens in response to the sun's exposure. It is important to understand the science behind tanning before we look for various options to remove tanning.
Melanin is a key player in the tanning process. It is a pigment produced by specialized skin cells called melanocytes. When the skin is exposed to UV radiation from the sun or artificial sources like tanning beds, the body's defence mechanism kicks in to protect the deeper layers of the skin. Melanocytes produce more melanin and the increased melanin content in the skin leads to darkening or tanning of the skin's surface.
Benefits of tan removal products

Natural tan removal products harness Mother Nature's gift to nourish and rejuvenate the skin. These products are usually gentle on the skin, suitable for all skin types, and free from harmful chemicals. Embracing these products can effectively improve your skin's health.
There are several tan removal products that are available, however, it is important to check the ingredients and their various benefits before adding a skincare product to your cart.
Key ingredients to look for in tan removal products
If you are on the lookout for natural tan removal products then you must look for ingredients that are natural exfoliators as well as rich in antioxidants and vitamins. Chocolates, cherries, aloe vera, lemon are some of the many natural ingredients that can work extremely well against skin tanning. You need a product that soothes your damaged skin, lightens the tan and promotes the regeneration of new cells.
Top tan removal products
The number of tan removal products available online and in stores can easily confuse you, so we got you covered with some of the best products that not only remove tan but also rejuvenate your skin.
Everyuth Tan Removal Pack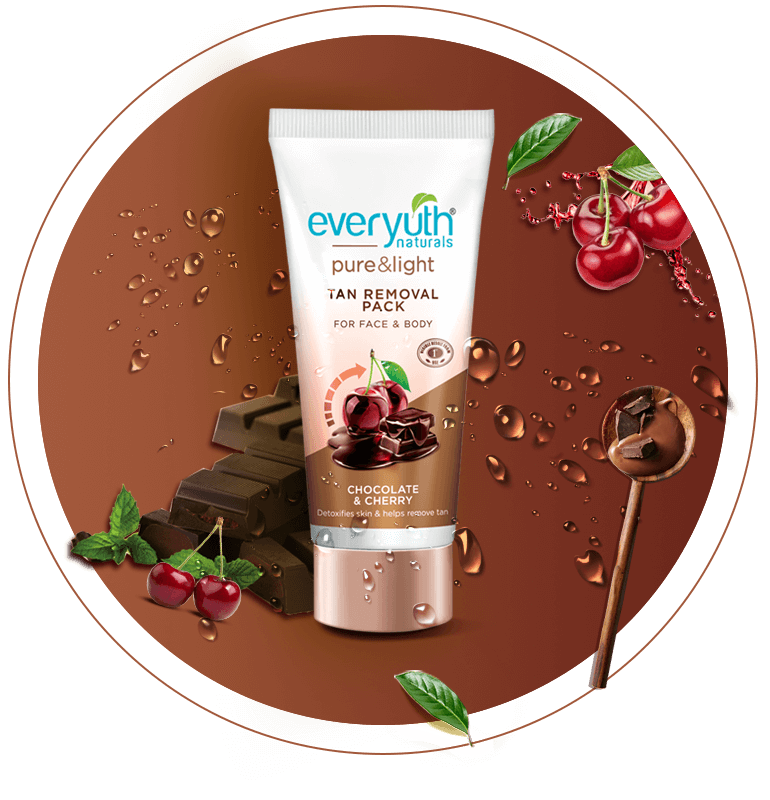 Made with the goodness of luxurious and detoxifying chocolates and multi-vitamin rich cherries, this tan removal pack is everything you dreamt of. It ensures your skin is left feeling healthier and glowing. The tan removal pack is suitable for all skin types and leaves skin feeling fresher, brighter and revitalized.
Everyuth Tan Removal Scrub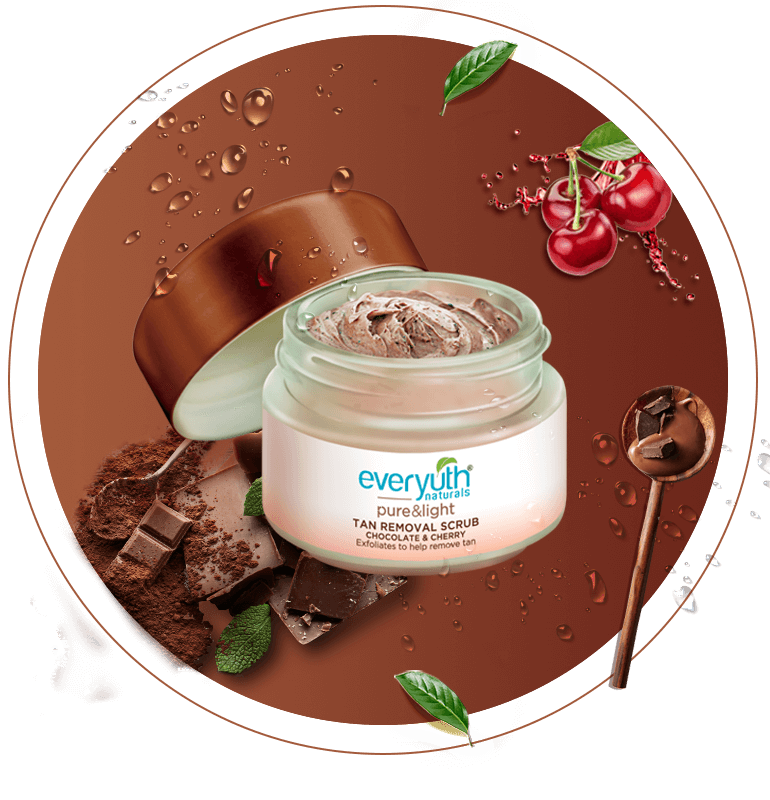 A good scrub for tan removal can be your BFF in your tan removal journey. It is important to pick one that is gentle on the skin and nourishes it with the goodness of natural ingredients. Everyuth's chocolate & cherry tan removal scrub is one of the best body scrub to remove tan. It gently removes tanned dead skin cells while uncovering the skin's natural glow.
Getting your hands on the right skincare products can make or break your skin's texture and health. Everyuth's products are natural and nourish your skin with organic ingredients. Tan removal is essential as your skin is damaged and requires the right care. These products rejuvenate the skin and heal it to bring back your skin's natural glow.
Also Read- Break free From Tanned Skin With Everyuth's Tan Removal Products
FAQs
1. Are tan removal products suitable for all skin types?
Some tan removal products like Everyuth are suitable for all skin types. They are specially formulated for sensitive skin. Packed with natural ingredients these products help replenish your skin with the right nourishment.
2. What are the best tan removal products?
Everyuth's tan removal scrub and tan removal pack are the best tan removal products owing to their natural ingredients. The products are specially created with care and love for your skin.
3. What is the benefit of a tan removal scrub?
A tan removal scrub helps in removing tanned dead skin cells and gently uncovers the skin's natural glow. Everyuth's tan removal scrub is a great exfoliator enhanced with natural ingredients like chocolate and cherries.