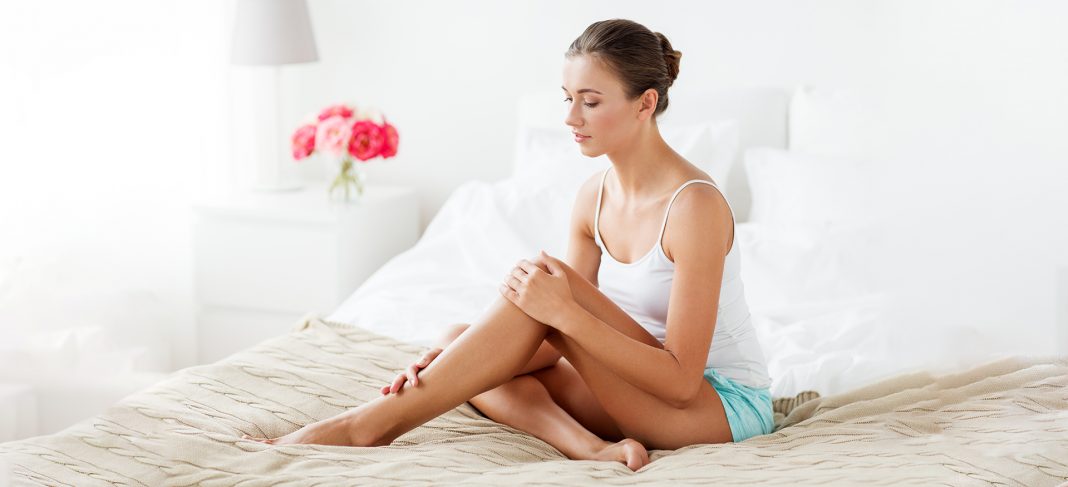 The pandemic has forced us all to sit indoors and seldom step out for essentials. While the work-from-home arrangement may not have been ideal for many, we were not left with any option but to stick to one spot in the house with our laptops. With no more going out, our skincare regimen went for a toss and most of us left behind the habit of applying a sunscreen. However, there are plenty of us who complained of sun damage even without stepping out of the home. Wondering why this happened and how to get rid of the tan? We've got you covered.
The sun's rays penetrate through our windows and affect our skin. Moreover, the blue light from our laptop screens and TV screens too affects our skin's texture and leads to tanning. Additionally, standard windows are not able to block UVA rays which may cause sun damage even though you're indoors. Here's how you can fight the tan with Everyuth's tan removal products:
Tan Removal Scrub:
The tan removal scrub for face and body is made with the goodness of chocolate and cherries. The vitamin rich cherry and detoxifying chocolate helps exfoliate tanned dead skin cells. Use this scrub for tan removal, twice-thrice a week to see a change in your skin's glow.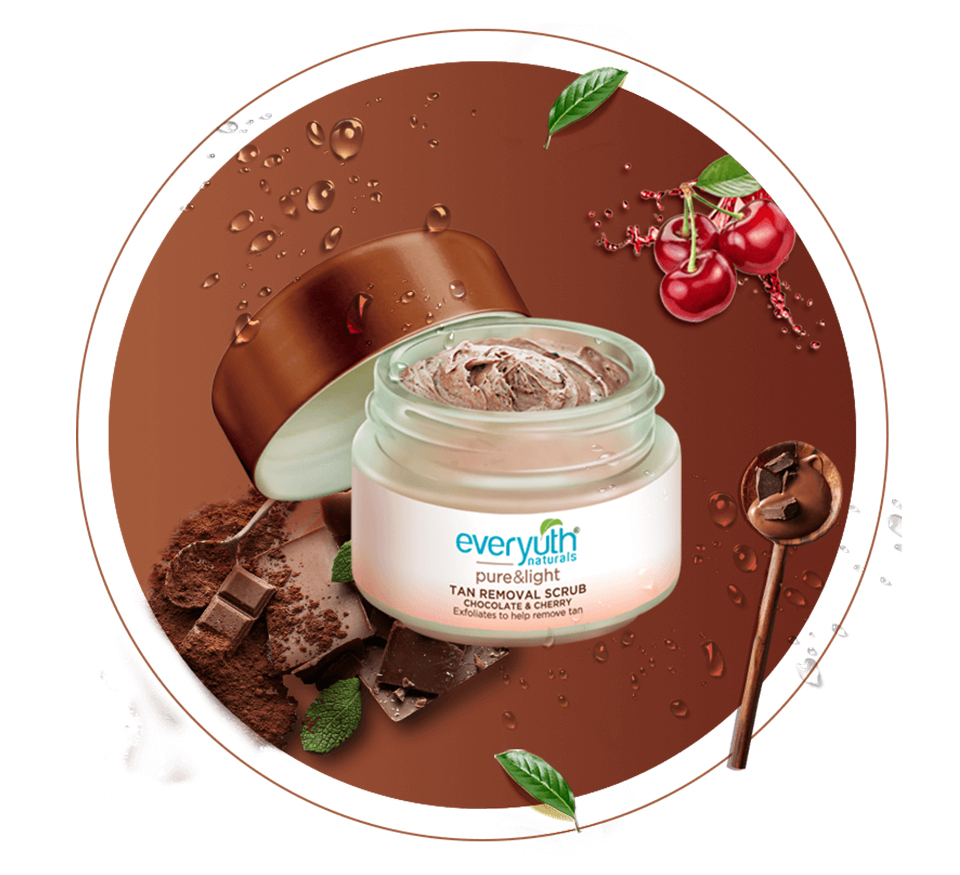 Tan Removal Pack:
Everyuth's chocolate and cherry tan removal face pack is perfect for all skin types and helps fight stubborn tan. It is the perfect combination of chocolate and cherries as the pack detoxifies the skin from any build-up or pollutants. It further nourishes your skin and removes tan from deep within.
Tan Removal Serum:
Everyuth's tan removal serum can be used twice a day for optimum effects. As a serum has better penetration into the skin, the tan removal serum is great for fighting tan. With a lighter density than creams, the chocolate and cherry tan removal serum works faster and better than any other product.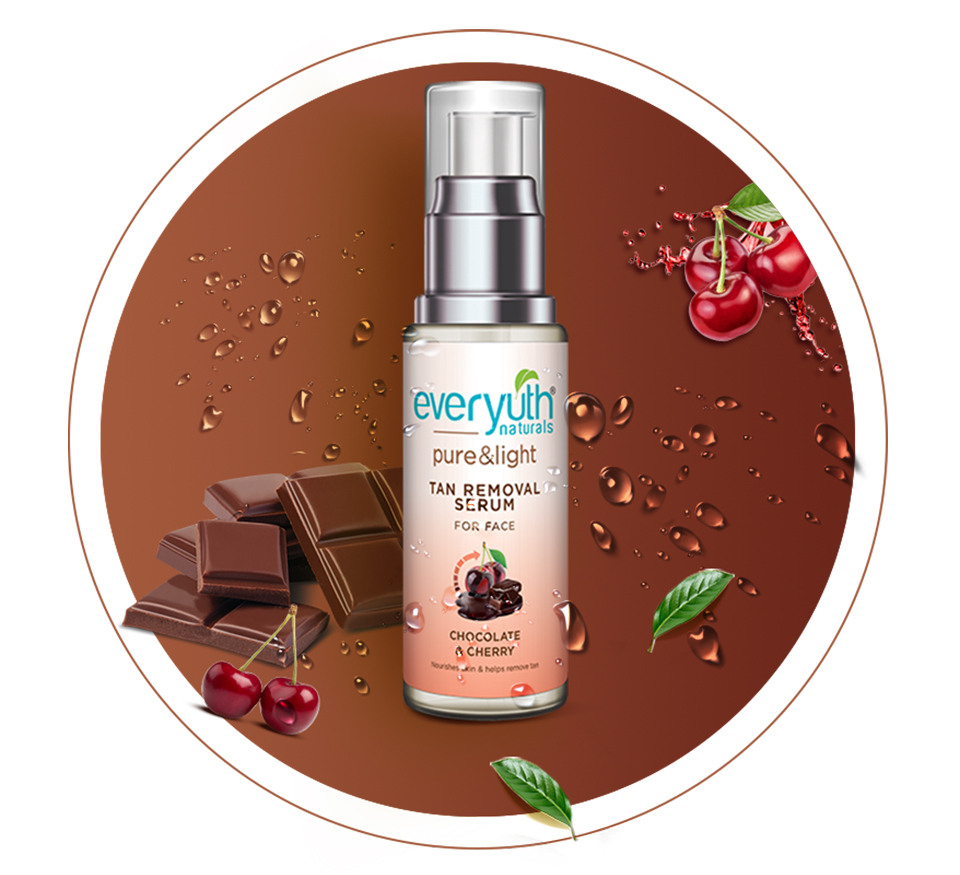 Tan Removal Night Cream:
As we sleep and recharge ourselves, a good night cream helps our skin heal and recover. Everyuth's tan removal night cream works its magic while you are asleep as the nourishing vitamins of cherry and luxurious chocolate seep into the skin. It fights tan and simultaneously removes dark spots and blemishes making it the best tan removal cream for face.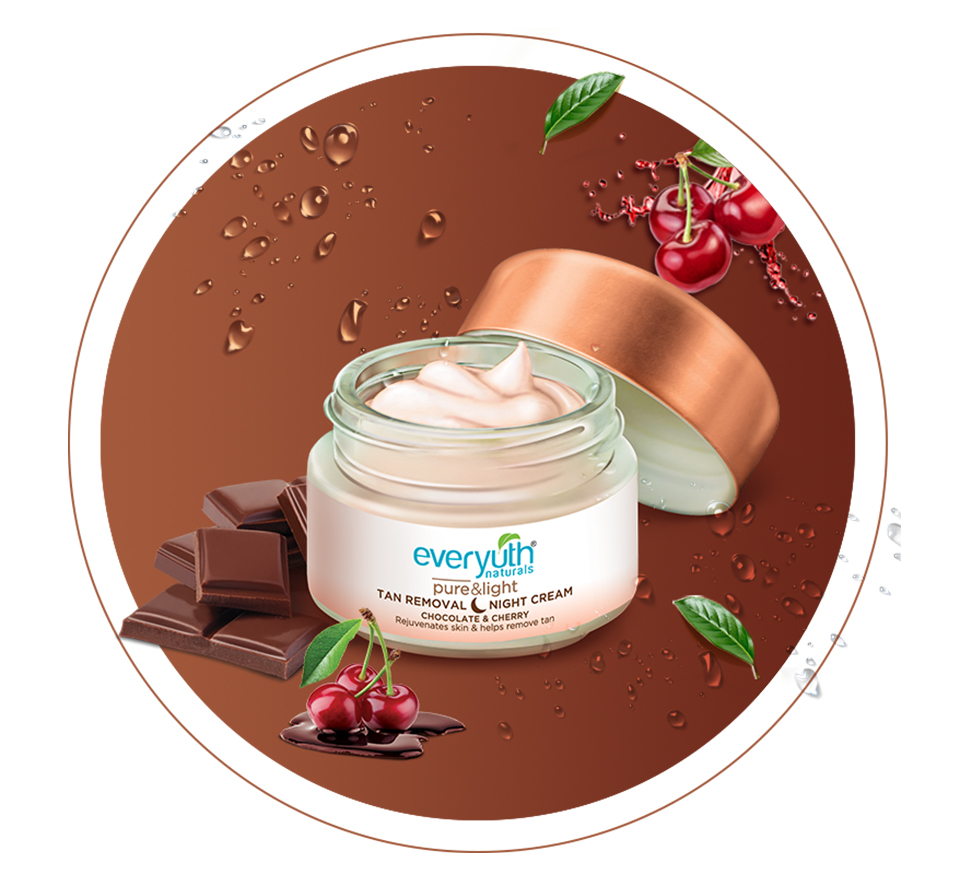 Don't ignore what your skin has to say. Whenever you get some time, pamper your skin with effective skincare products enriched with natural ingredients that help nourish your skin.