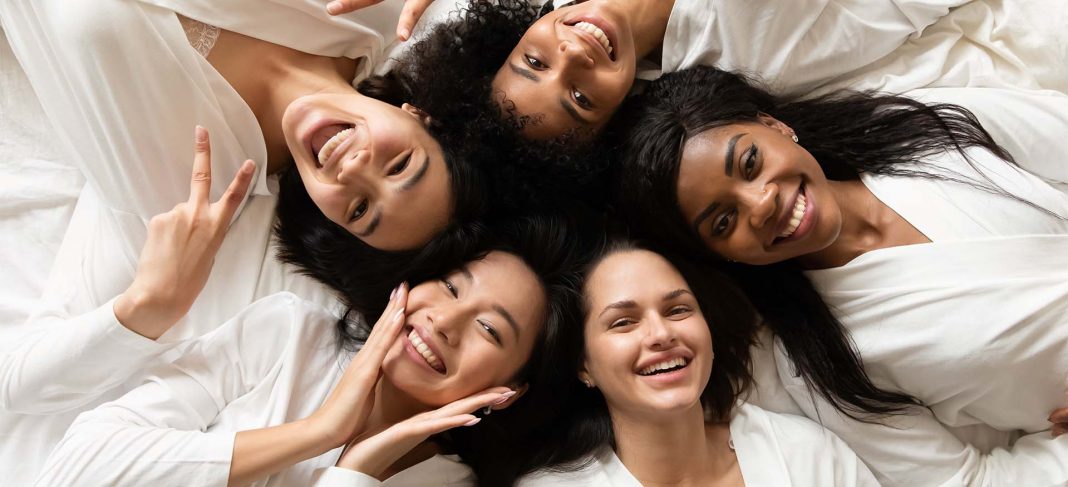 With offices and schools opening doors, the hustle has begun full-fledged and in between all the daily madness, taking time out for yourself is not easy. While I'm sure you are able to fabulously balance work & home and looking your best while you're at it, we understand what it takes to do this. On Women's day 2022, we aren't asking you to go all out on a spending spree but just get some time out for yourself, because let's accept it, you deserve it! We have done all the work and planned out a skincare routine for women that is easy to follow at home and won't take too much of your time to set up.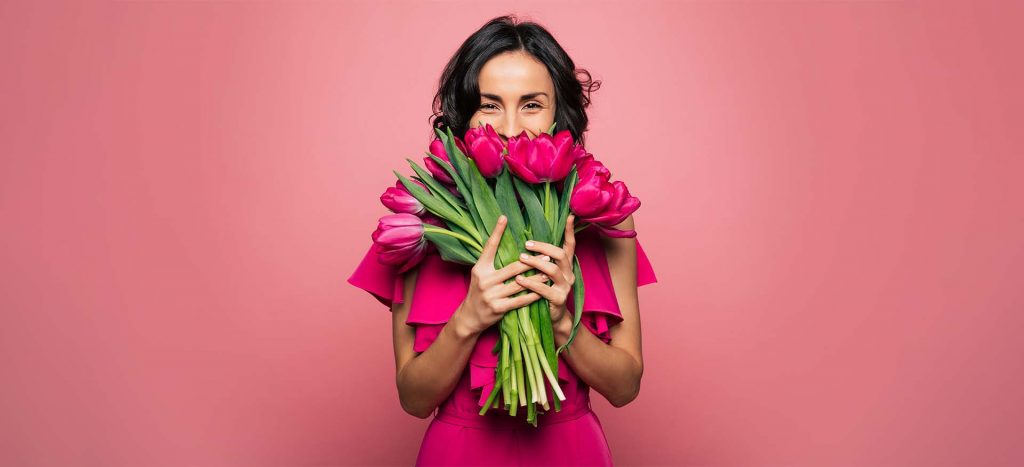 Brighten your day with the Lemon Cherry Face Wash: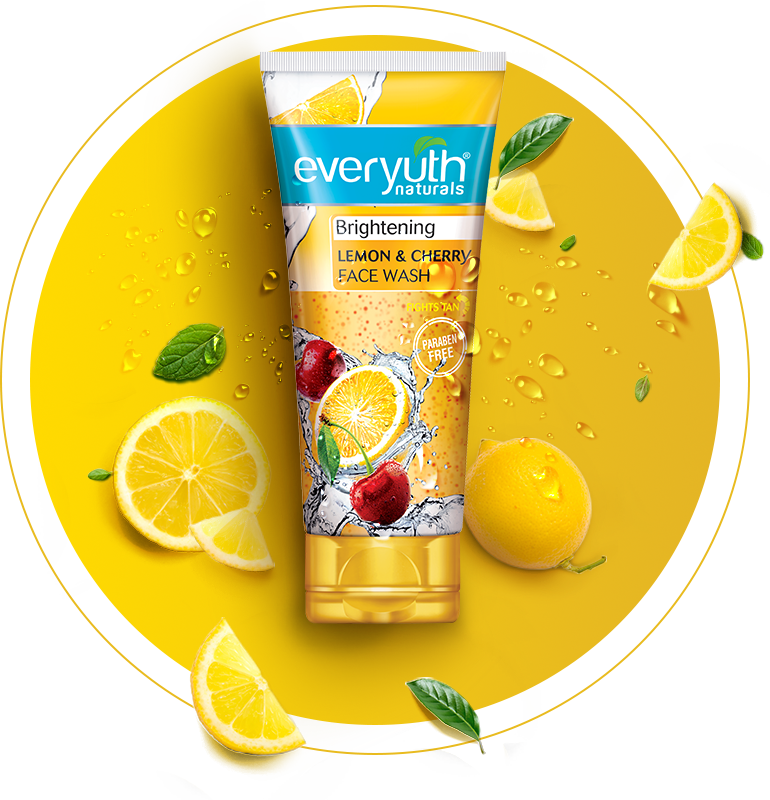 With the onset of summer, our skin is exposed to the harmful rays of the sun and other environmental factors. With the change in weather, it is important to change your skincare products too. Everyuth's lemon and cherry face wash is the perfect way to treat your skin during the summers. The brightening face wash is packed with Vitamin C rich lemons and brightening cherry extracts. It washes away the excess oil from your face without leaving it dry. Perfect for all skin types, this face wash is definitely going to end up being one of your favourites.
Scrub your worries & tan away: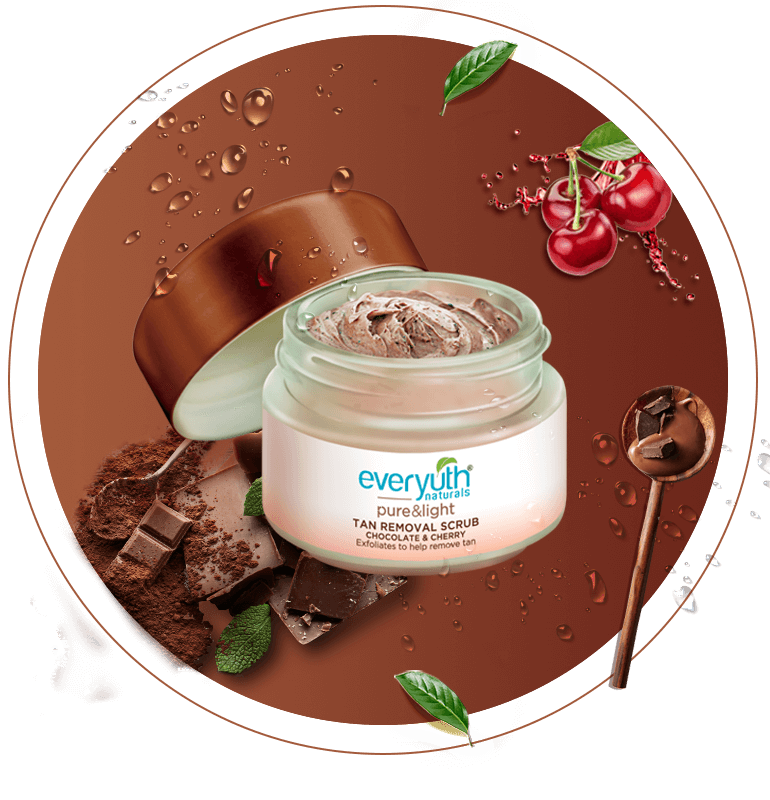 With all the damage that the Sun and pollution can cause, your skin requires an indulgent scrub and what better than a natural tan removal body scrub to help you do this? Everyuth's chocolate and cherry tan removal scrub are all that you need for a good exfoliation routine. Packed with the goodness of luxurious chocolate and vitamin-rich cherries, this scrub will help get rid of tanned dead skin cells and ensure even the most stubborn tan comes off. All you have to do is gently massage the scrub for tan removal and rinse away with water and pat dry.
A natural face pack is always a good idea: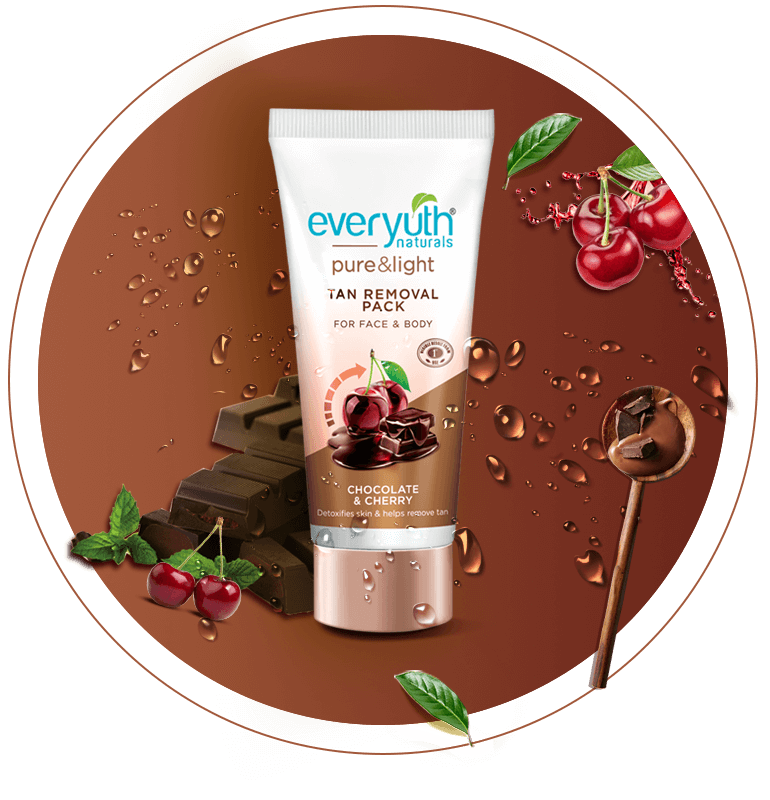 Who can really say no to a luxurious face pack that is filled with chocolates and cherries? While you carry on with your chores, let Everyuth's tan removal face pack work its magic. With natural ingredients that not only help remove the tan but also nourish the skin, it is the best tan removal face pack that leaves your skin feeling and looking healthy. It helps detoxify the skin and rejuvenates it while restoring your skin's natural brightness.
Wrap it up with an Aloe Vera and Cucumber Gel: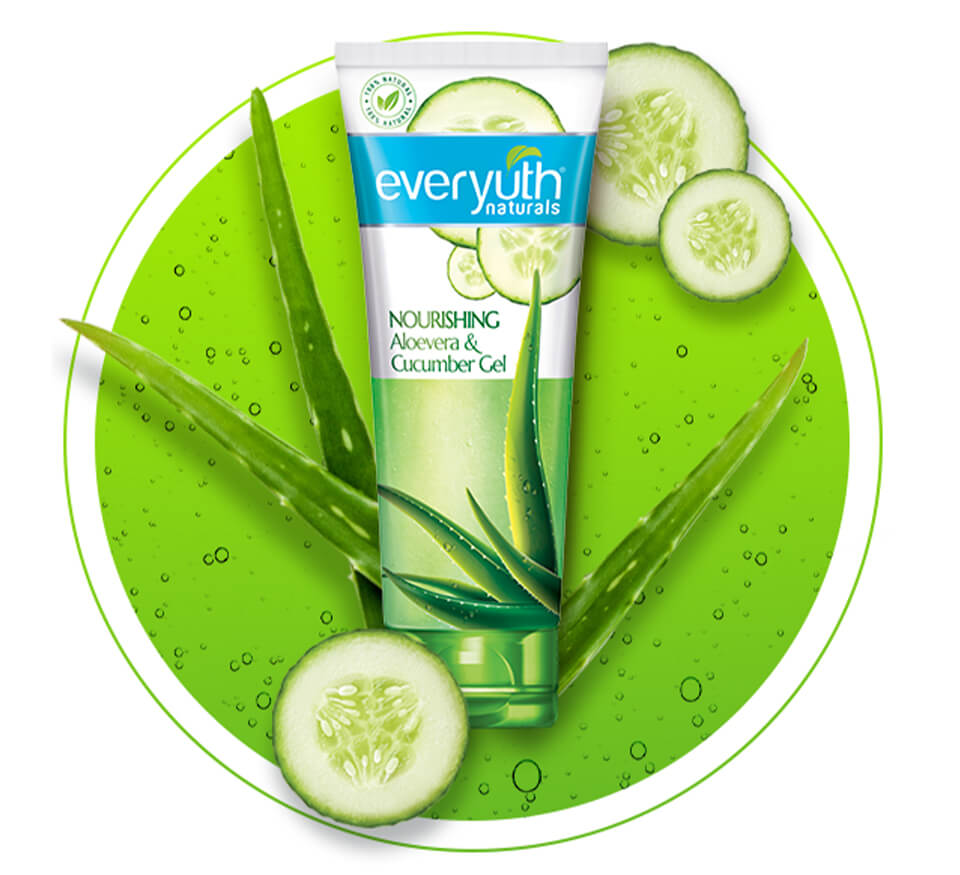 Hydration is the key to healthy skin. The perfect way to keep your skin cool and hydrated during the summers is Everyuth's aloe vera gel for the face. The benefits of aloe vera gel are known to almost everyone who is passionate about skincare. The cucumber extract has astringent properties which helps reduce pore size. This is the best way to wrap up your natural skincare routine.
Don't let the pressure of doing something special on this day get to you. Let it be a fun and self-care process. The idea is to give yourself a break from the routine and do something that makes you fall in love with yourself a little more. Wishing all the beautiful women out there, a very happy women's day!