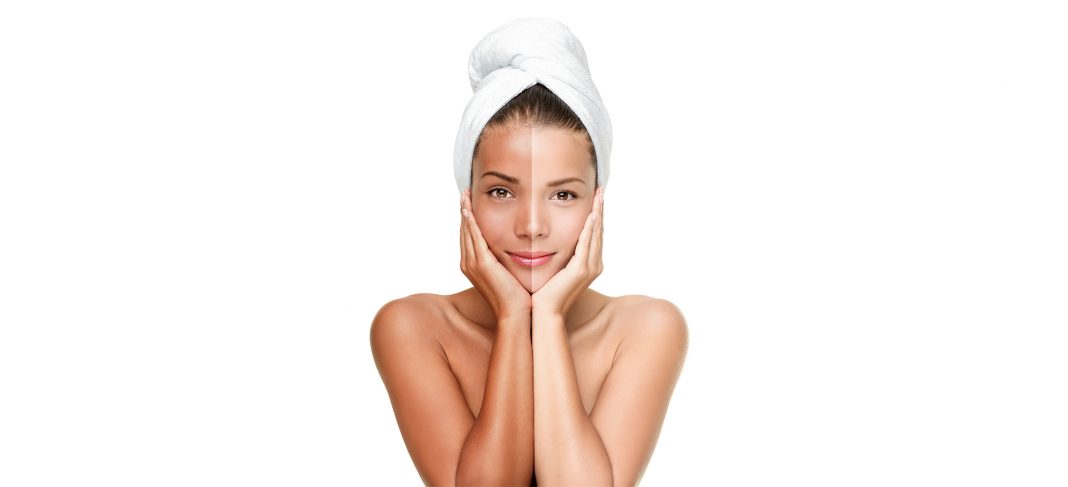 The sun plays a major role in your complexion and skin health. The Indian sun is harsh and if you don't protect your skin from its harmful rays, the repercussions aren't very pleasant. If you are wondering that you needn't care about all this in the current scenario where we are all sitting at home, well, here's a reality check: you can tan even while you are at home. So, if you don't protect your skin against the UVA and UVB rays, get ready for premature skin ageing, dark spots and other skin-related issues.
Everyuth understands Indian skin and the harsh climate. This is why Everyuth has some of the best natural tan removal products that can help fight stubborn tanning. Let's get down to the basic shields against the sun.

Tan Removal Scrub: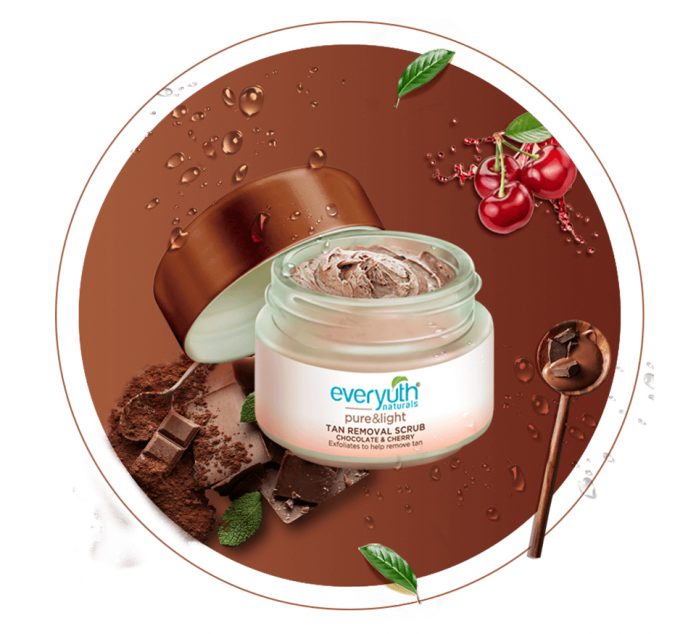 Everyuth's tan removal scrub for face is enriched with brightening and Vitamin rich cherry extracts and exfoliating chocolate. You can use this de tan scrub for face and body, once a week. It helps remove tanned dead skin cells and leaves the face looking fresh. One of the best tan removal scrubs, this one uncovers your skin's natural glow without leaving it rough and dry.

Tan Removal Pack:
Everyuth's tan removal face pack is packed with the goodness of cherries and chocolate. The detoxifying pack acts as a respite for your skin as the natural ingredients offer the perfect relief to your skin. One of the best tan removal face packs, this skincare product helps remove tan from your skin and makes your complexion visibly brighter.
Tan Removal Serum: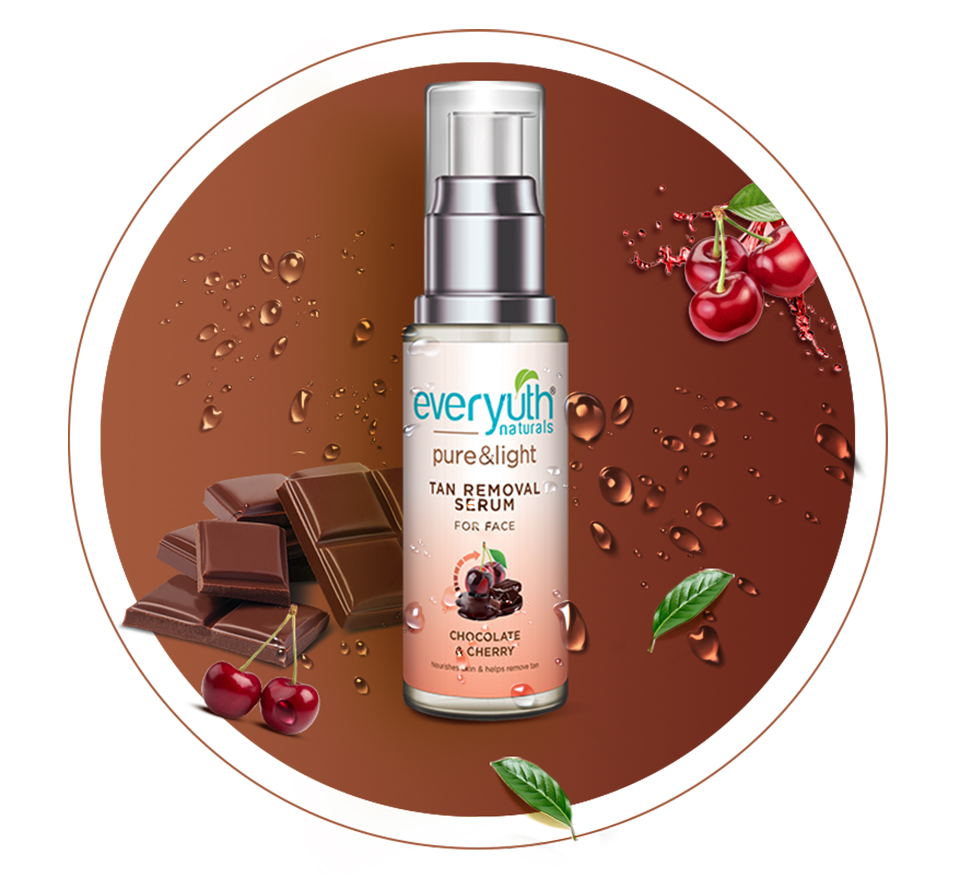 A serum has better penetration than a cream. The serum combines the goodness of cherries and chocolate and makes for the perfect skincare product that helps your skin heal from within. You can use the tan removal serum twice a day for best results. Apply it in the morning, post shower and before applying any makeup.

Tan Removal Night Cream:
The sun and pollution damages your skin in ways you may not be aware of. Everyuth's sun tan removal cream is a night cream that works its magic when you and your skin are relaxing. The natural ingredients of the cream help heal your skin and nourish it with the right amount of hydration. The tan removal cream for face is packed with vitamin-filled cherries and detoxifying chocolate. Over continued usage of the night cream, the skin becomes smoother, there is a reduction in dark spots and the skin becomes more toned.
Since it is impossible to run away from the sun, protection against the sun and treating tanned skin are the only options we have. So, if you plan on stepping out and the sun is breathing fire on your skin, then pick the best tan removal products from Everyuth's natural range.