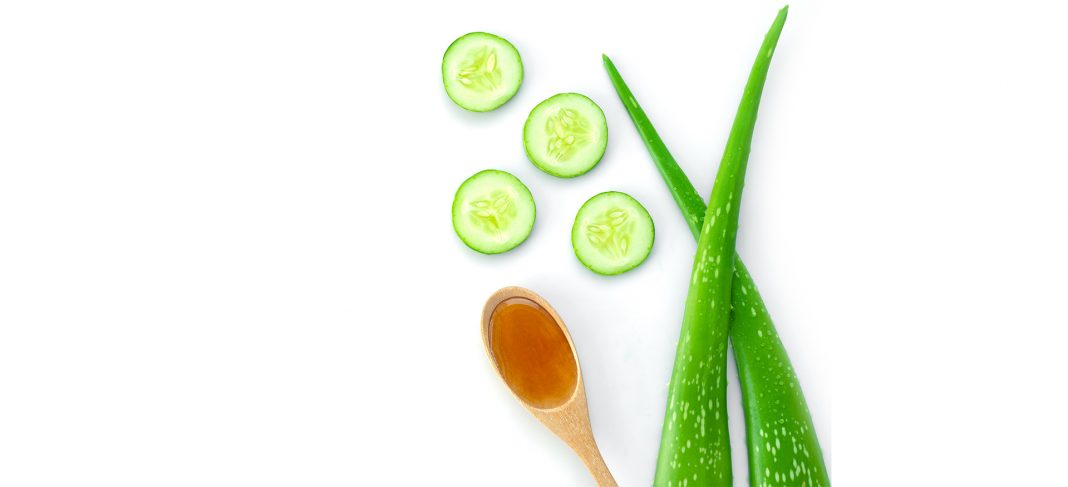 It is safe to say that the key to an excellent makeup look, is the healthy skin underneath. So, before you reach out to your highlighters and brushes this New Year's Eve, we suggest prepping your skin with some natural goodness.
Clear healthy skin exudes a flawless glow that no makeup product can match. If your skin is in the right shape, your makeup products sit better and last longer. With less than a month left for the biggest party of the year, it's best if you get your A-game on as early as possible. Now, we're letting you in on a speedy skincare routine secret that can help your skin prep for a long lasting glowing look for back-to-back parties this year-end.
Step 1 – Start your day with an oil-control cleanser
Start your skincare routine with a clean slate. Make sure you get rid of any grease, oil, dirt build up on your skin with the help of an oil-control facial cleanser – once in the morning and another time in the evening or before you go to bed.
We recommend: Everyuth Naturals Lemon and Cherry Face Wash
This lemon & cherry face wash is the best way to get rid of any excessive oil that has been clogging your pores. Its deep cleansing action does not leave your face feeling dry or stretchy, while also brightening your complexion with its anti-bacterial properties.
Step 2 – Exfoliate 3-4 times a week
Double cleansing everyday is a must, but your skin also needs a deeper cleanse once in a while. Exfoliating helps get rid of dead skin cell build-up along with extracting any trapped impurities, blackheads or whiteheads. This in turn gives your skin an even texture, perfect for any makeup routine to follow.
We recommend: Everyuth Naturals Walnut Scrub
Suitable for all skin types, this walnut scrub helps get rid of embedded impurities and dead and damaged skin cells, leaving your skin feeling velvety smooth. The walnut shell particles exfoliate your skin and look after uneven texture, which might be causing your skin to appear patchy.
Step 3 – Rejuvenate your skin with a deep cleansing face pack
The cleansing and exfoliating is to ensure your skin stays free from oil, dirt and layers of dead skin cells. While that is important to keep your skin clear, there is also the need for adding a natural subtle glow which can be achieved with the regular use of a brightening face pack.
We recommend: Everyuth Naturals Cucumber Aloe Vera Face Pack
This rejuvenating cucumber face pack helps remove the harsh effects of pollution and the dullness it has left behind. Particularly known for its deep cleansing and nourishing properties, it helps restore skin's natural glow and pampers it with the necessary hydration required.
A simple 3-step routine of naturally formulated skincare products can give you naturally glowing skin in no time. The key is to be consistent and to love your skin in every way.
Just remember, three products + two weeks = a memorable night of flawless, glowing skin!