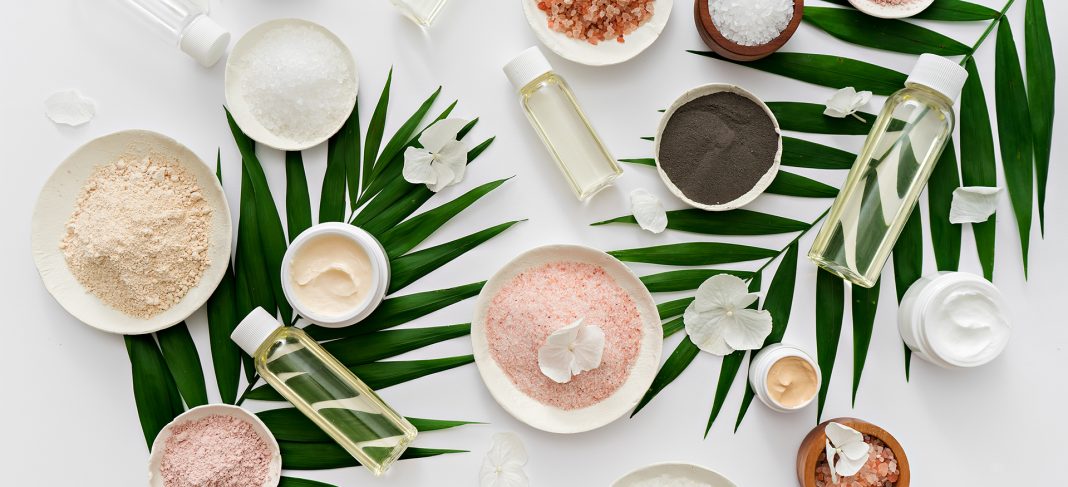 Sustainability has been high on the agenda for several beauty brands since few years now. And why not? The beauty industry is a major producer of plastic waste, a lot of which ends up in our oceans. In the wake of Earth Day, we decided to explore this global threat and how Everyuth is proud to support sustainable and natural beauty since its inception and continuously innovates to be a more Earth friendly brand.
Here's how you can help this cause and a little something everyone who loves skincare should know about. Try and bring about a change in your skincare regimen by inculcating these simple habits.
Choosing Products without Harmful Chemicals:
Paraben-free and Sulphate free skincare products are known to be better for your skin but ever wondered why? Parabens can affect human hormones, cause cancer and in milder forms give you rashes and allergies. Moreover, their effect on the environment makes them even more dangerous. It is always advised to read the label of the cosmetics you buy and opt for skincare products that have fewer chemicals.
Pick Products With Natural Ingredients:
Products with natural ingredients are much more gentle on your skin compared to products loaded with chemicals. The natural glow of your skin comes to the forefront when you use natural skin care products. They nourish your skin with their natural ingredients and also don't cause any harm to the environment when disposed of. Get your hands on Everyuth's wide range of natural products right from Tulsi Turmeric Face Wash for pimples to the Walnut Scrub for reducing blackheads. You can also get your hands on the nourishing Aloe Vera Cucumber Gel gel to soothe your skin.
Minimalism in Skincare
Skincare is not about hoarding on to the latest, trending products. It's more about understanding your skin's needs and catering to them with gentle skincare products. Keep it simple and keep it unique to your skin, we bet your skin will thank you for that. In that way, you are also contributing less to the global waste and doing your bit for the environment.
Cruelty-Free Products
Products that use animals for experiments and cause an ecological imbalance should be a strict no. Once the demand for such products stops, the supply will stop gradually too.
Get your hands on these natural and enriching skincare products and notice a difference in the way your skin looks and feels. Since it is Earth Day, we wish to address a couple of most asked questions related to natural skincare.
Natural Skincare Product FAQ's
Are natural ingredients better for your skin?
Yes, natural ingredients are great for your skin since they are much more gentle on your skin compared to artificial chemicals and don't affect your skin in the long run. Natural skincare products enrich our skin with the goodness of natural ingredients.
What are the best natural ingredients for skincare?
There are a range of natural ingredients that are great for the skin. From Tulsi and Turmeric to Neem and Cucumber, these ingredients nourish your skin in the best way possible. Explore our range of natural skincare products to know more.