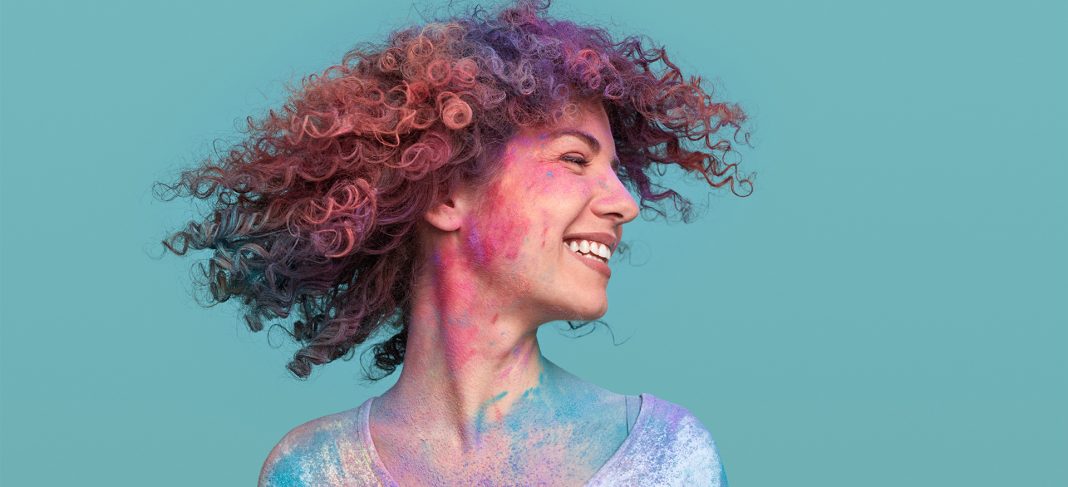 The festival of colours is right around the corner and we can't help but get excited about it. After a lull of almost no celebrations for two years, we can finally enjoy Holi like we used to pre-pandemic. As we prep ourselves for the onslaught of colours and water balloons, let's not skip the part of ensuring our skin does not suffer while we enjoy ourselves. Our skin and hair are often the victims of chemicals-infused gulaal. To safeguard our skin from this attack and to ensure it doesn't break out or end up being irritated, we put together concise and helpful pre & post Holi skincare tips. These skincare tips for Holi will keep you covered, so you can enjoy the festival without any qualms.
Pre Holi Skincare
Before you step out, all geared up with your strategy to drench friends and family, here's a list of things to protect your skin and some basic pre-Holi skincare tips.
Exfoliate your skin a day before Holi:
Exfoliating your skin helps remove dead skin cells and other toxins. It clears up your pores and lets your skin breathe. Gentle exfoliation with a scrub that isn't too harsh will help your skin and prevent any breakouts. Exfoliatin one day before Holi will ensure the colour does not add to the already existing dirt and grime on your skin. Everyuth's Walnut face scrub is a great natural exfoliator and is suitable for all skin types.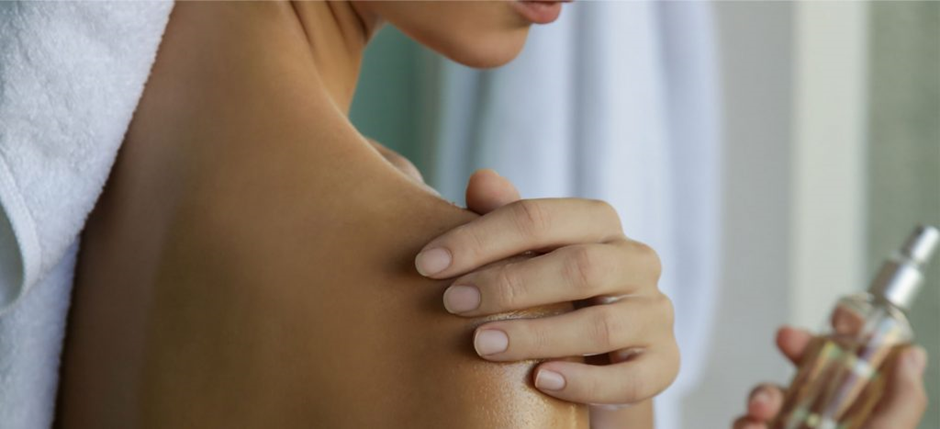 Don't skip the SPF
Layering up your skin with a good amount of sunscreen will ensure your skin is well protected. With chemical-heavy colours and long exposure to the sun, your skin will definitely give up. Using a good, natural sunscreen with high SPF is the best way to prevent any sun damage. Make sure to use a generous amount on all the exposed parts of your body.
Moisturize your skin:
Dry and rough skin not only looks dull but is also very unhealthy. Regular moisturization is mandatory but if you are stepping out to play Holi, then you must definitely load up on the body lotion. A good, natural body lotion will moisturise your skin, protect it and also nourish it. Moreover, a layer of body lotion on the skin will help get rid of the colour faster and easier. Everyuth has a range of body lotions that are suitable for different skin types. Made with 100% pure almond milk, these lotions offer hydration and nourishment.
Petroleum jelly or oil to the rescue:
The age-old idea of generously applying oil or petroleum jelly all over your body before you head out to play with colours is a great idea. This will ensure there is a barrier between your skin and the colours. The extra moisturization will also prevent your skin from drying out.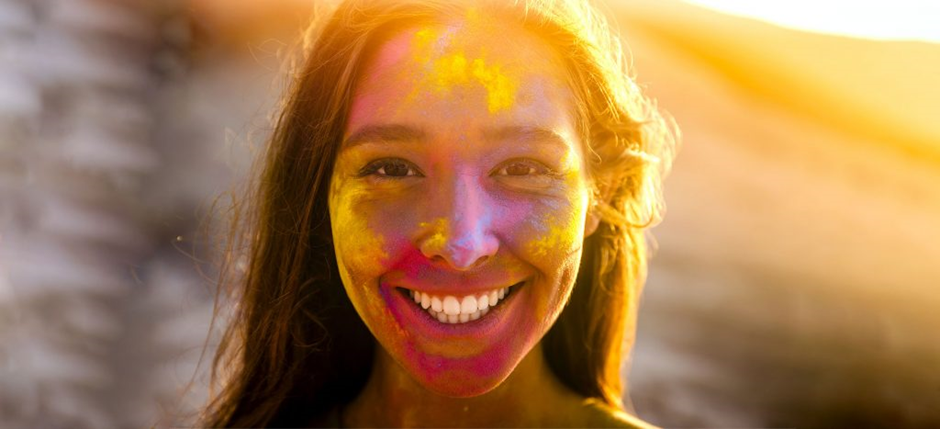 Post-Holi Skin Care Tips
Had a blast at the Holi bash and now your skin is in a mess? We've got you covered with the post-Holi skincare guide
Rinse & cleanse: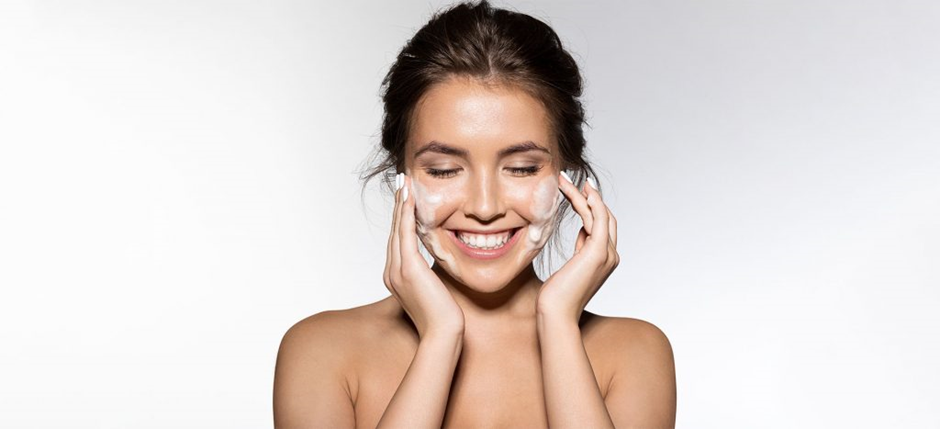 Use cold water and a gentle cleanser to remove the colours and dirt. Pick a cleanser that is suitable for your skin and don't be too harsh. Gently massage your skin and try to remove as much colour as possible from the surface. Everyuth purifying Neem face wash is a great option as the anti-bacterial and purifying properties of Neem will help cleanse your skin well.
A natural face pack to soothe your skin:
The use of colours will definitely leave your skin irritated. So, to calm your skin and prevent any inflammation, use a natural face pack. A face pack will work its magic by nourishing your skin with natural ingredients and let it relax. Pamper your skin with the love and care it deserves
Moisturize your skin: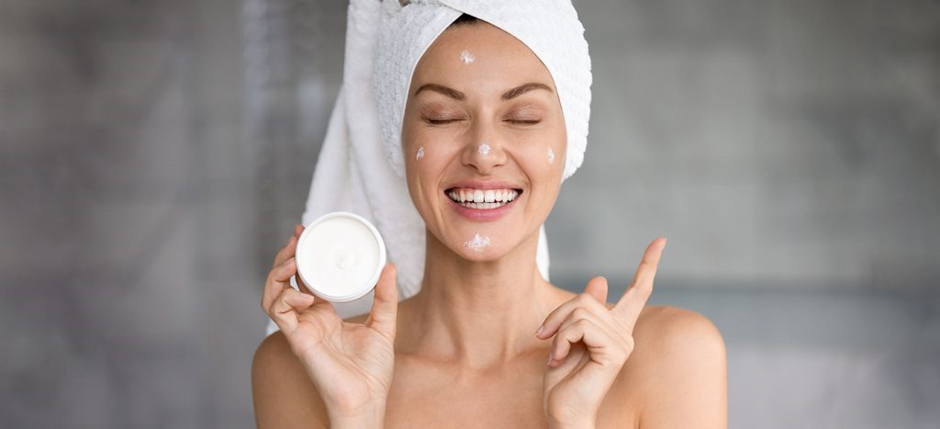 The colours used during Holi celebrations leave your skin feeling dry and devoid of any nourishment. What you need is a good body lotion that can help your skin recover and relax. Everyuth's natural body lotions not only hydrate your skin but also leave it well-nourished and healthier.
Avoid any chemicals or rubbing your skin vigorously:
As your skin is still recovering, it is best to stray away from any heavy chemicals or scrub your skin vigorously. If stubborn colours don't leave your skin in one or two gentle strokes, don't keep scrubbing.
Other Skincare Tips for Holi:
Opt for fully covered clothes:
Instead of a sleeveless top or shorts, pick a full-sleeve t-shirt and jeans. This will prevent your skin's direct exposure to these colours.
Use organic colours:
The colours you get in the market are infused with chemicals. Try using organic colours and even making your own colours with natural ingredients like flowers
Avoid staying in wet clothes for too long:
Holi is incomplete without water and colours but try changing into a dry set of clothes as soon as you reach home. Sitting in wet, dirty clothes will only damage your skin further.
Stay hydrated:
Let's accept it, playing Holi is exhausting. It is important to constantly hydrate your body with water. Drinking plenty of water will also keep your skin well-hydrated.
These are some of the most basic pre & post-Holi skincare tips to follow. This guide will ensure you have a safe and fun Holi and don't regret the celebrations. So, follow these tips and enjoy this festival. Wish you a happy and safe Holi.