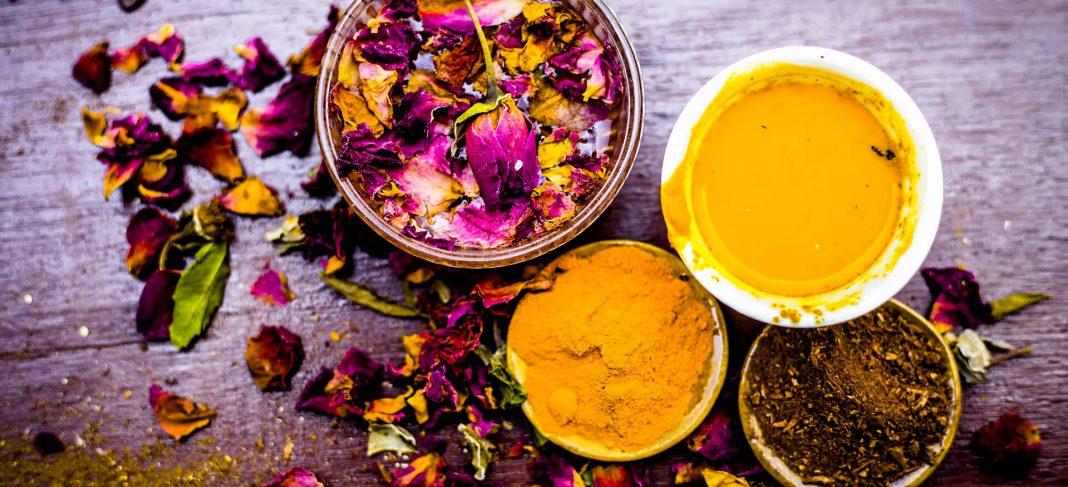 Worried about your skin's appearance before a big date night? There's only so much you can do to prep your skin the night before – drink loads of water, moisturize your skin and get a good night's sleep – this sure is a good start, but not enough to get you that head-turning glow.
What if we were to tell you about an instant, inexpensive and definite way of getting you that gorgeous radiance in under15 minutes? The Everyuth Naturals Haldi Chandan Face Pack is a no-brainer, no-fuss, way of getting that unmatched, natural glow with little effort.
This face pack for clear skin is formulated with two naturally skin brightening ingredients, haldi (turmeric) and chandan (sandalwood). We bet you know how good this combination can be! For those of you still second guessing, haldi carries anti-inflammatory properties that help lighten scars, dark spots and blemishes while the cooling properties of chandan target acne, naturally de-tanning your skin and leaving it with a bright and fresh glow.
Equip yourself with this skin brightening haldi chandan face pack, and it will soon become your secret to effortlessly glowing skin. Its purifying agents replenish your skin with the right amount of natural radiance and acts as the perfect base for the rest of your skincare routine.15 minutes is all you need to look and feel fresh before leaving the house. Mix the face pack with rose water and use a brush to gently apply it all over your face and neck. Once air-dried, rinse with cold water or wipe with a damp cloth. You skin will feel hydrated, soft and supple and you will radiate beauty and confidence. Now, that's date night done right!