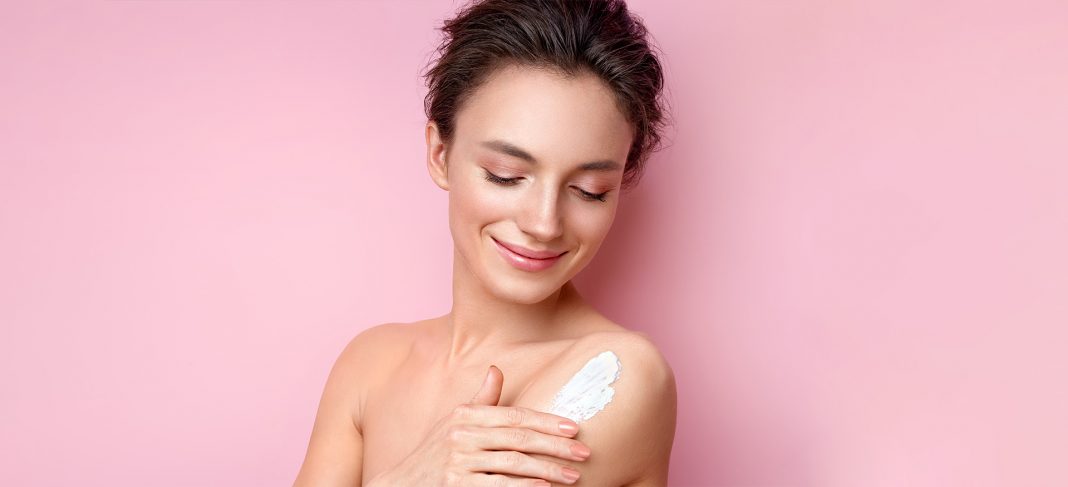 There is really no wrong time to apply a moisturizing body lotion that can elevate your skin's texture and health. Body lotions are a crucial part of everyone's skincare regimen and they just cannot be skipped. You need a daily use of body lotion that can hydrate your skin while nourishing it. A body lotion benefits your skin in multiple ways and your skin will only thank you for consistently using this absolutely necessary skincare product.
How Do Body Lotions Work?
Natural body lotions like Everyuth's range of body lotions are made with nourishing and 100% pure almond milk. Natural ingredients like these can really replenish dried and dehydrated skin with enough moisture. These body lotions get absorbed by the skin and leave it feeling softer and smoother.
Benefits of Body Lotion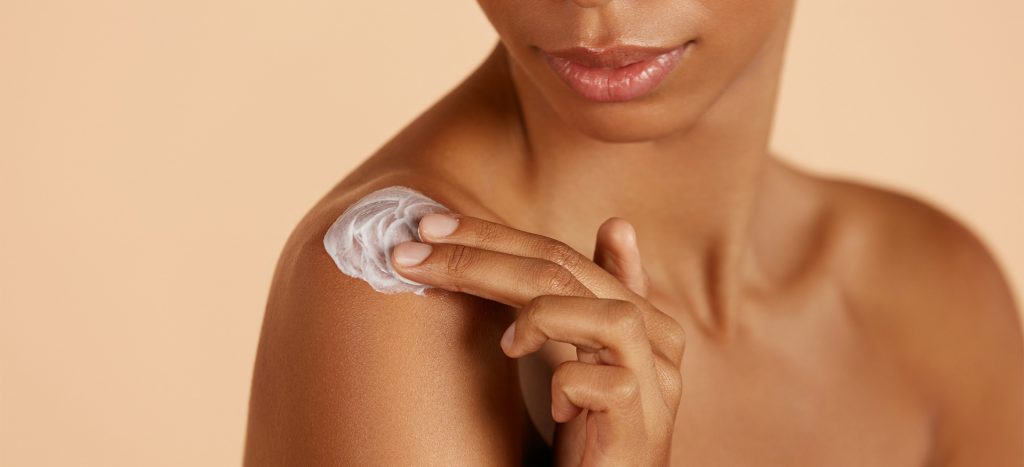 Whether you are looking for the best body lotion for dry skin or the best body moisturizer, you can definitely rely on Everyuth's vast range of body lotions. Some of the many benefits that these lotions provide are
Rehydrate dried skin
Our skin loses its ability to produce essential oils over time which is why regular moisturization is required to remain hydrated. A body lotion is packed with the goodness of hydrating ingredients that will help hydrate dry skin.
Replenish the skin with moisturization
Even if your skin is oily or normal, there are certain areas in your body like the elbows and knees that need extra hydration. A good body lotion will keep your skin in these areas well-hydrated.
Softer skin
Who doesn't dream of soft and smooth skin? A nourishing body lotion will moisturize your skin and ensure it is nourished with the right ingredients making it soft and supple.
Smoothen calluses
The skin on our feet needs some extra care and moisturization. Over time, if this skin is not given hydration, your heels are likely to develop calluses. A nourishing body lotion will help smooth these calluses.
How To Choose A Body Lotion As Per Your Skin Type?
Everyuth has a range of body lotions that are made as per skin type. It is always recommended to use skincare products that best suit your skin. These body lotions are made keeping in mind the requirements of different skin types
Nourishing Cocoa Body Lotion
Your search for the best body lotion for dry skin ends here. The nourishing cocoa body lotion keeps you covered for 48 hours with extra moisturization. Made with 100% pure almond milk and cocoa, this body lotion will also protect your skin from dark spots and premature ageing.
Soothing Aloe & Citrus Body Lotion
A beautiful blend of aloe vera and citrus extracts, this body lotion is perfect for sensitive skin. The cooling and calming effect of pure aloe vera will help your skin relax. It is also an anti-bacterial body lotion that will keep bacteria at bay while keeping your skin hydrated.
Berry Extract Body Lotion
A body lotion that protects your skin from the sun? Yes, please. Packed with the goodness of natural berries and almond milk, this body lotion with SPF15 protects your skin from harmful UVA & UVB rays. The sun care body lotion is a perfect go-to skincare product.
Rejuvenating Body Lotion
This relaxing and rejuvenating body lotion works its magic with fresh flowers and almond milk. The non-sticky formula is easily absorbed in the skin owing to its lightweight. With natural ingredients, this body lotion is great for sensitive skin and on days when you just want to relax.
How To Use A Body Lotion For Your Skin To Get The Most?
A body lotion can be applied at any time of the day. But to get the most of the hydration, here are some steps you must follow:
Step 1: Cleanse your body and pat dry
Step 2: Massage the body lotion gently into your skin
Step 3: Leave it on throughout the day and use it again before you sleep in night.
Applying the body lotion right after a shower will ensure the moisture is locked in and your skin gets the maximum benefits
Body lotions are non-negotiable when it comes to skincare. However, applying the right type of lotion for your skin type is important. Everyuth's natural body lotions lend your skin the goodness of natural ingredients so they nourish the skin with the very best.
FAQ's
What is body lotion used for?
A body lotion is used for hydrating and moisturizing the skin. Natural body lotions like Everyuth's range of lotions nourish the skin with natural ingredients while keeping it hydrated.
Why is it important to use a body lotion?
With exposure to the sun and over time as we age, our skin reduces the production of essential oils. A body lotion seeps into the skin and provides it with the hydration that it needs. To keep your skin healthy and glowing, you need a body lotion every day.
Is body lotion necessary every day?
Yes, daily moisturization is important as your skin needs to stay hydrated. Moreover, the nourishment that a body lotion provides is required by your skin to remain healthy.