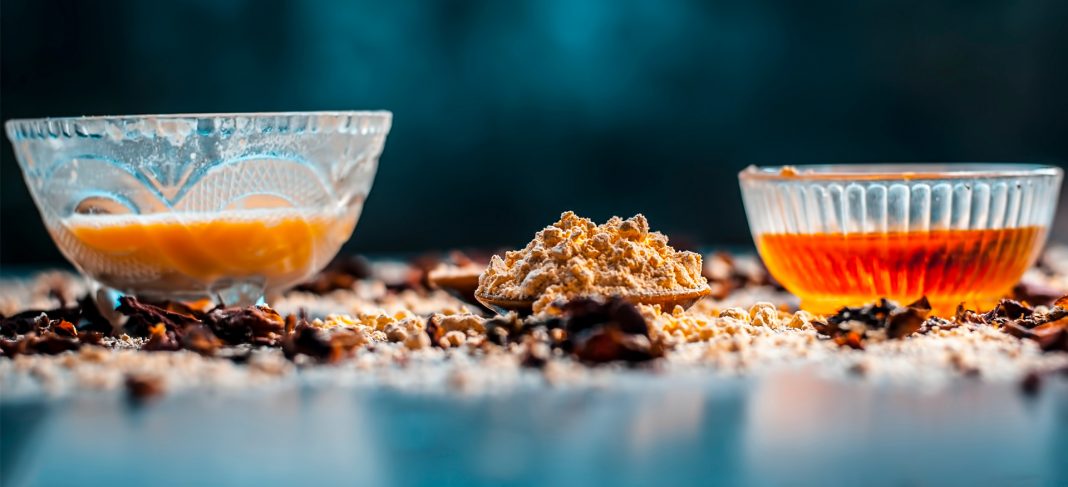 Exposure to the sun leads to tanning and also makes your skin look dull, lustreless, and tired. Your skin can get just as tanned during monsoons as it does during summers. Also, almost 90% of all skin cancer is due to the skin's exposure to the sun. Premature aging and dryness are some of the other side effects of the UV rays. Here are some remedies that will help you get rid of the tanning woes:
1) A Tan Removal Face Pack:
A suntan can have harsh and long-lasting effects on the skin. Hence, it's important to take care of it and pamper it with the right products. A gentle pack that helps your skin recover is the most ideal way to treat it. Everyuth Naturals Chocolate and Cherry Tan Removal face pack helps detoxify your skin and reduce the tan in a natural way. The two indulgent ingredients work their magic on the tan and help you brighten up your skin. While chocolate helps in bringing back your skin's lost glow, cherries are filled with antioxidants that help the skin recover from the harsh effects of the sun.
2) A Moisturizing Scrub:
Tanning leads to dead skin cells that can make your skin look dull and lustreless. Everyuth Naturals luxurious chocolate and cherry Tan Removal Scrub is filled with vitamins that nourish your skin. Uncover your skin's true brightness and let it breathe.
3) Brush It Away:
Dry brushing helps in getting rid of dead skin cells and toxins. It is one of the easiest and cheapest ways of boosting your skin's health. It improves blood circulation, exfoliation, and reduces muscle tension.
4) A Good Sunscreen:
Whenever you step out of the house, remember to dab your skin with a sufficient amount of sunscreen. Use a sunscreen that moisturizes your skin as well as protects it from the harsh sun. It is important to choose a sunscreen that is filled with natural ingredients to avoid any side effects on the skin. A sunblock is suitable for all skin types and prevents your skin from an ugly suntan.
Skin tanning has short-term as well as long-term effects that can hamper your overall health. So, help your skin recover from tanning in the most natural way. Everyuth Naturals provides you with an array of products that understand your skin's needs and are suitable for different skin types.