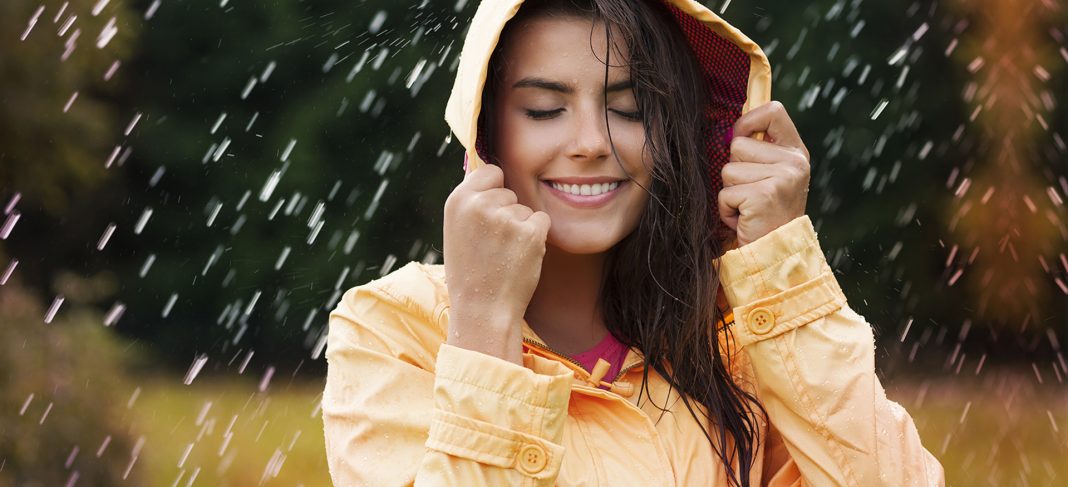 The change in weather calls for a much-needed change in the skincare routine as well. If you have dry skin, you may experience over-drying during this season because the humid air may cause your skin to dehydrate. For those who have oily skin, the monsoon makes the sebaceous glands hyperactive, thus giving rise to acne and blackheads. The best solution to this problem would be sticking to natural products which do not have any side effects.
Here are some of the most common skin related problems that the monsoon brings along with it:
1) Acne:
Although acne is a year-round skin problem faced by almost everyone, it is during the monsoon that this issue seems to intensify. This happens to owe to the fact that there is a sudden drop in temperature and humidity. With the prickly summer coming to an end, the monsoon makes the environment a breeding ground for bacteria. Your skin needs to desperately befriend a cleanser that ensures no signs of dirt and pollution are left behind on your face. Everyuth Naturals Tulsi & Turmeric Face Wash is the ideal buy for this season. It is specially curated for acne-prone skin and helps fight acne-causing bacteria with the magic of both these natural ingredients.
2) Increase in Oiliness:
The humid weather and the atmosphere increase the chances of your skin getting oily and sticky. This increased moistness usually leads to a build-up of excess oil on your face which not only looks bad but also clogs the skin's pores leading to higher chances of zits. Those who have oily skin would face an even bigger issue of visibly greasy and acne-prone skin. But worry not as the lemon face wash has got your back! The lemon extracts provide the skin with Vitamin C and leave it feeling fresh and rejuvenated while getting rid of the excess oil.
3) Blackheads & Dead Skin:
While we often neglect the visibility of these issues, blackheads and dead skin can ruin the look of your otherwise glowing skin. Exfoliation becomes a must in this season, as it is the age-old proven technique to remove dead skin and help it breathe. Walnut & Apricot scrub helps remove blackheads and dead skin, making it feel supple and hydrated.
4) Dull & lifeless Skin:
With a hectic lifestyle, we often neglect our skin's needs. The tension and lack of a proper skincare routine may lead to it looking dull and lifeless, losing its glow and shine. This calls for some extra pampering where you must soothe it down with an effective peel-off mask. Everyuth Naturals Golden Glow peel-off mask helps provide the right amount of hydration and brings back the lost glow within minutes.
5) Increase in impurities & dirt:
The harsh environment causes the skin to be a breeding ground for bacteria with the impurities and dirt often settling on the skin. While we can't really take precautions for this problem, we can definitely treat our skin with love and care. Everyuth Naturals Neem face wash helps remove dirt and bacteria while offering deep cleansing for the skin. It is specially curated to fight against bacterial infections. The medicinal properties of neem further target the problematic area- acne.
It is important to understand your skin type and treat it accordingly. Every skin requires a different treatment. The secret is to 'exfoliate, cleanse, tone and moisturize'. Regard this as your holy grail for the monsoon months. Everyuth Naturals provides you with an array of natural skin care products for different skin types that meet your skin's needs and give you the best results.