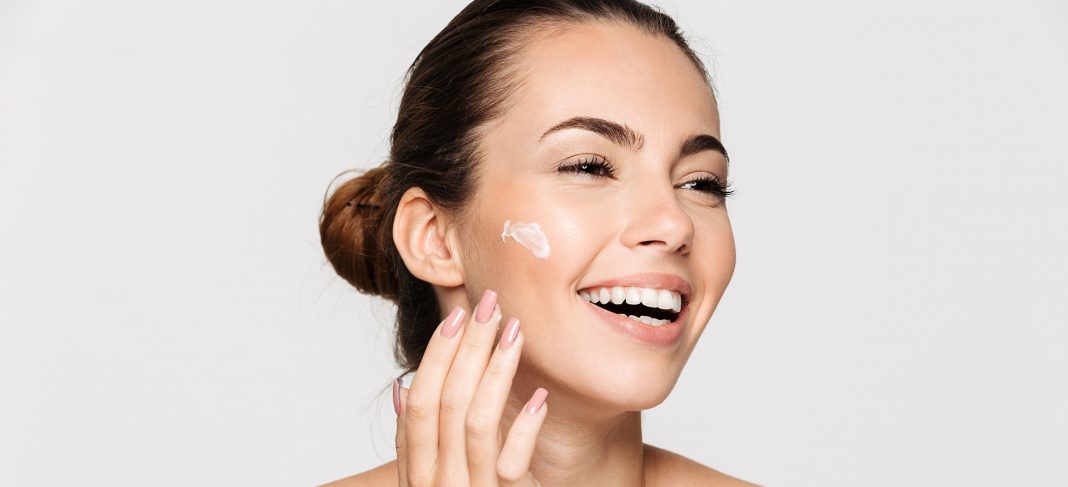 Whether it be the winter season or the summer, an almond body lotion is a must-have in all of our vanities. This body lotion comes with lots of benefits and nourishes our skin from within. Almond milk happens to be a key ingredient in many body lotions, and therefore we must always choose a lotion with this ingredient. As the name suggests, almond milk is made out of nourishing and luxurious almonds. This is a dairy-free ingredient and, therefore, perfect for everyone. In this blog, we will answer questions like how almond milk is good for the skin and how to use almond body milk. Let's now jump on to the benefits of almond milk for skin:
Benefits of Almond Body Lotion: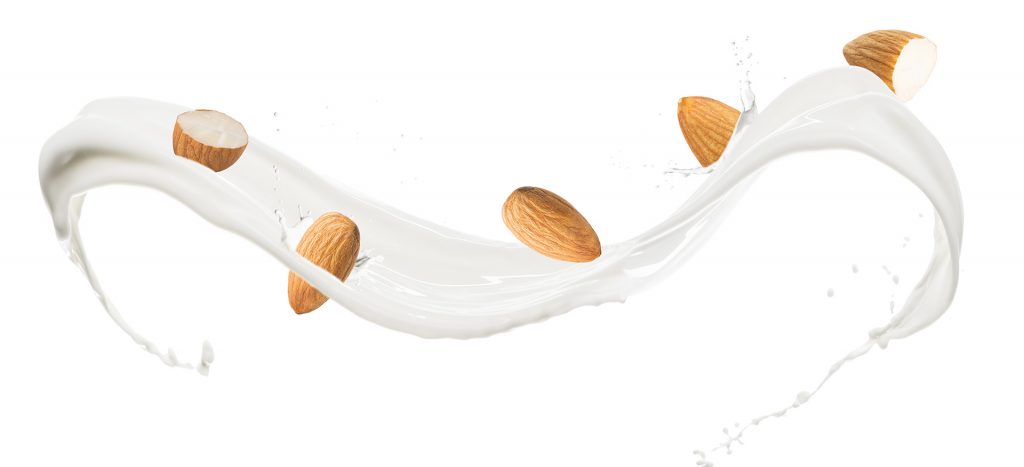 The benefits of an almond body lotion are many; let's go through some of them:
1. A great moisturising tool: Moisturising is important for keeping our skin healthy; without using essential body milk like the almond body lotion, we are depriving them of good health. A skin that uses body lotions regularly often glows and radiates with great health and vitality. Moisturising is also the number one way to fight age. Therefore an almond milk body lotion will help our skin get a youthful glow and nourishment. During winter, our skin often gets dry, scaly and cracked. Regular application of almond milk body lotion will help us get our vitality back.
2. Nourishing for the skin: Almond milk is composed of a variety of nutrients and minerals which penetrate deep into our skin and helps us get back that glow and vitality. Almond milk penetrates our skin deeply and provides it with nutrients. Almonds are a good source of fat which always helps in making our skin supple. Almond milk is also a good source of calcium which is further excellent for our skin. Combined with other ingredients of a body lotion, this almond milk gives our skin the nutrients it needs.
3. Reduces blemishes: Whether you're facing a certain inflammation or have cuts, scars or blemishes, then an almond body lotion will come to the rescue. The nourishing and healing properties of an almond body milk lotion will help your skin heal. The almond milk lotion will also improve the elasticity of the skin and the overall appearance. Over a period, we may even see certain marks reducing in their appearance and new skin forming over them.
4. A great mood booster: Who doesn't enjoy the feeling of healthy and nourishing skin? Imagine your skin is brimming with great health; it is smooth and radiant, and on top of it, it is wafting a beautiful fragrance! Who doesn't enjoy this feeling? You'll be charming people left, right and centre; whether that happens or not, at least you will be in great spirits.
Types of Almond Body Lotion
Everyuth has some of the best body lotions; let's explore each of them:
1. Nourishing Cocoa Body Lotion: This body lotion by Everyuth is a true warrior, especially during the winter season. This Body lotion promises us 48 hours of deep moisturising and the goodness of both almond milk and rich cocoa.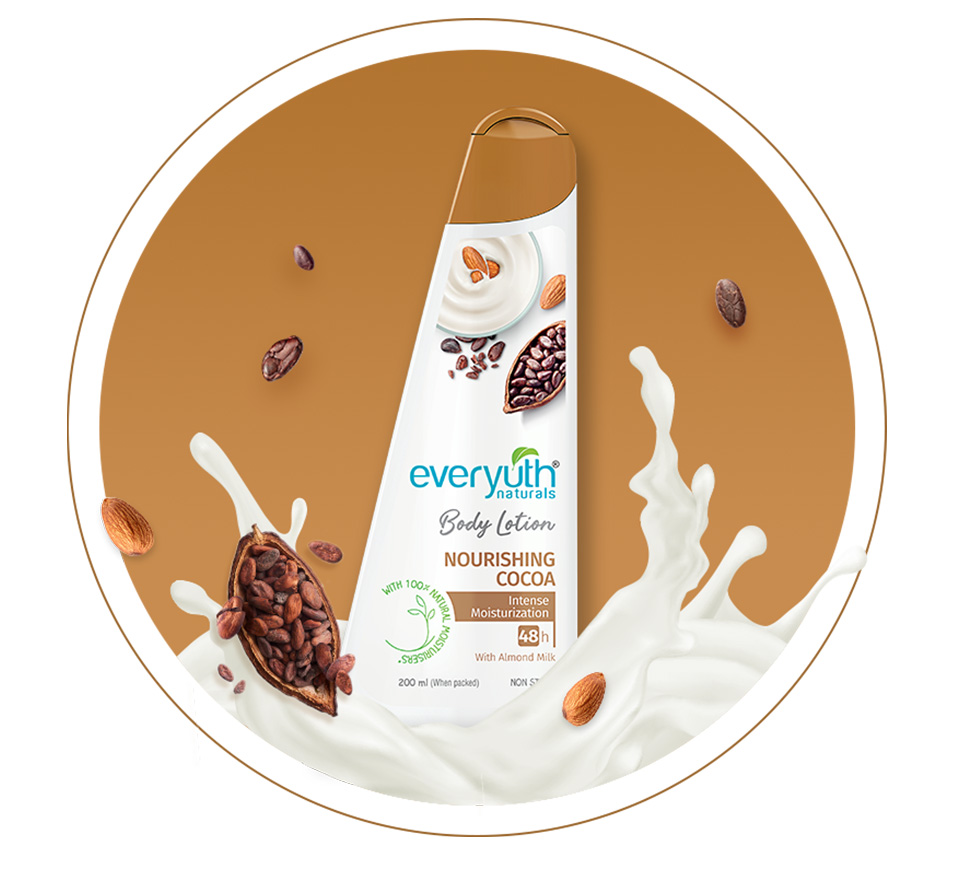 2. Soothing Citrus Aloe Body Lotion: Citrus, aloe, and almond milk all come together in this beautiful bottle and provide us with the best of the nutrients. This lotion gives our skin the suppleness and smoothness that we crave.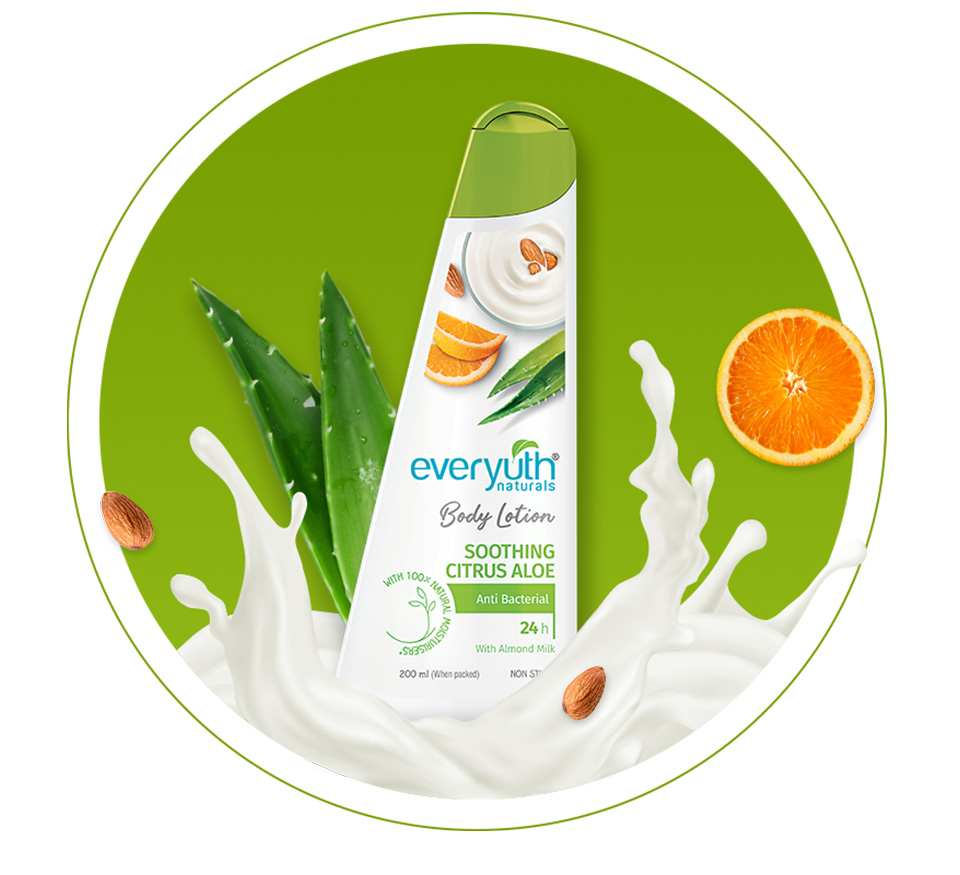 3. Sun Care Berries Body Lotion: Another amazing body lotion by Everyuth is the Sun Care Berries Body Lotion. These body lotions offer us the benefits of nourishing berries, which are replete with antioxidants, as well as protection from harmful UVA and UVB rays.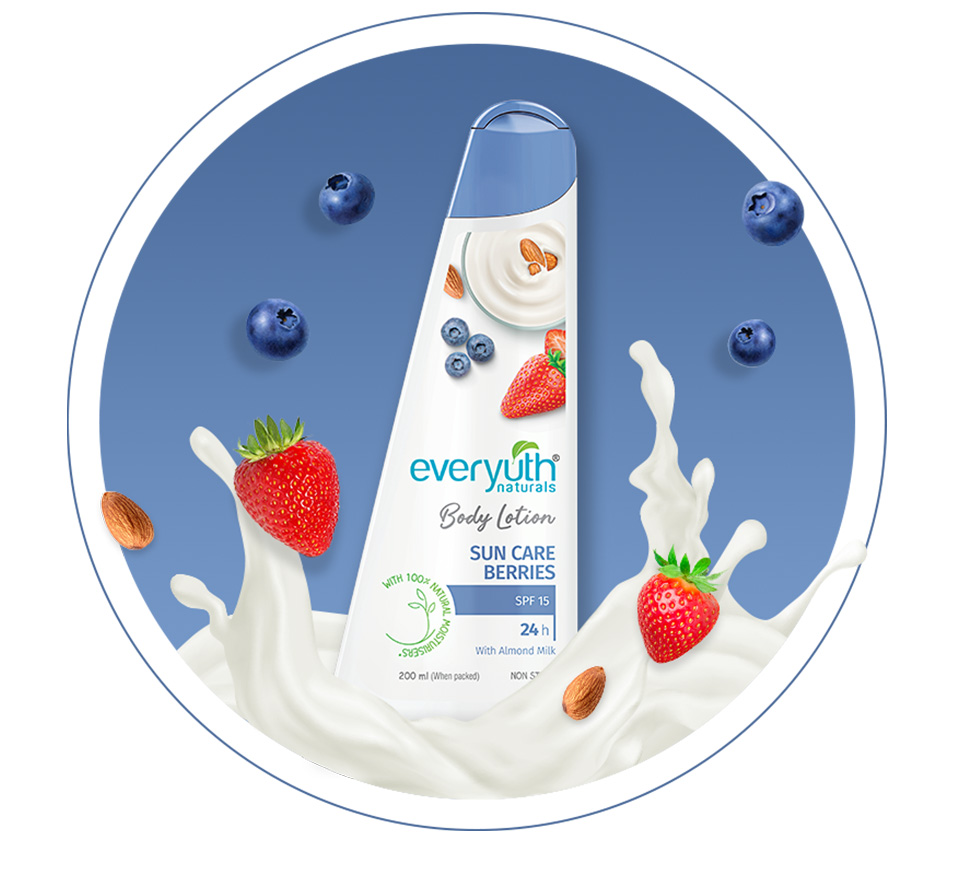 4. Rejuvenating Flora Body Lotion: This body lotion is soft, fragrant and supple; who wouldn't want such skin? This body lotion is perfect because of its delicate floral fragrance and non-sticky formula, and of course, the nourishing almond body milk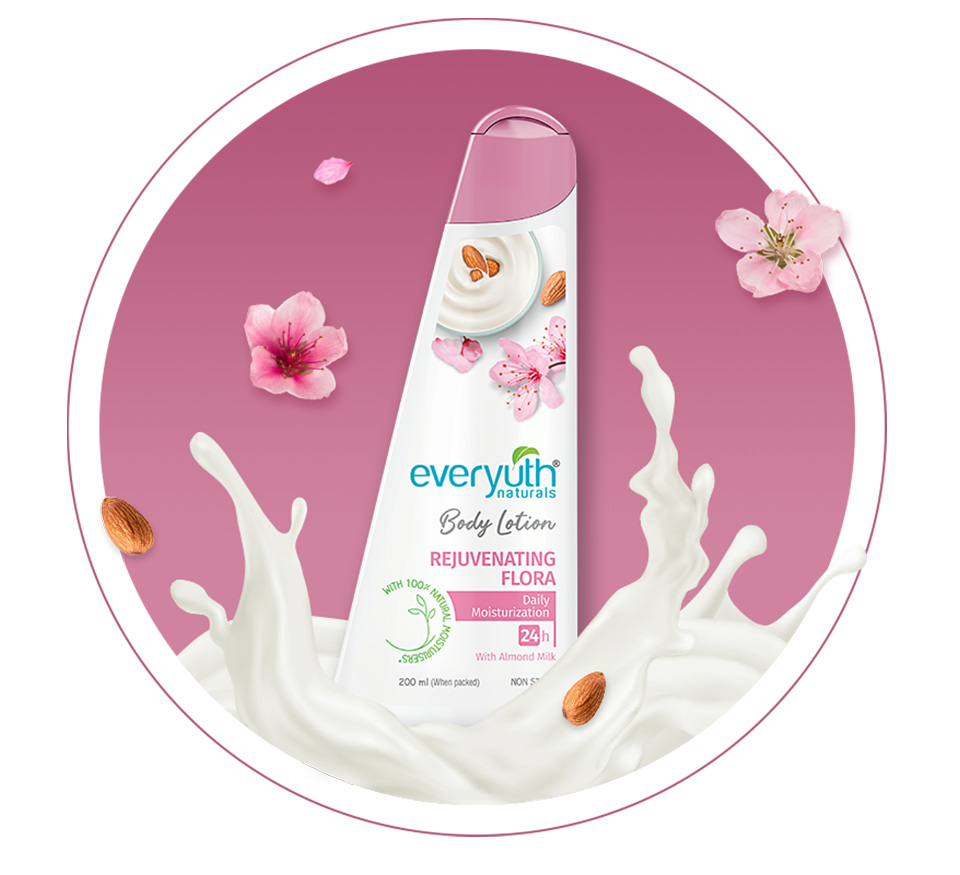 Everyuth offers us some of the best body lotions, and each of them happens to be better in some way or form. These body lotions are great for the skin and should be applied regularly.
FAQs
1. Is almond body lotion good for the skin?
Almond body lotions are absolutely great for the skin, they are a great source of fat, and fat is always good for the skin. Fat is important for the absorption of other important nutrients. Almond milk lotion is brimming with calcium, potassium, and vitamins D and E, and each of these is great for the skin.
2. Can we use almond body lotion every day?
We should use almond milk body lotion every day as this lotion gives us long-lasting benefits. Consistency over a long time will help us milk the benefits of this lotion.
3. How do you use almond moisturising lotion?
Take a nice bath and dry your skin to damp with a gentle towel. It's best if your skin is slightly wet. Take the required amount of body lotion and apply it to every part of your body. You can also use the body lotion throughout the day; reapplication is beneficial.