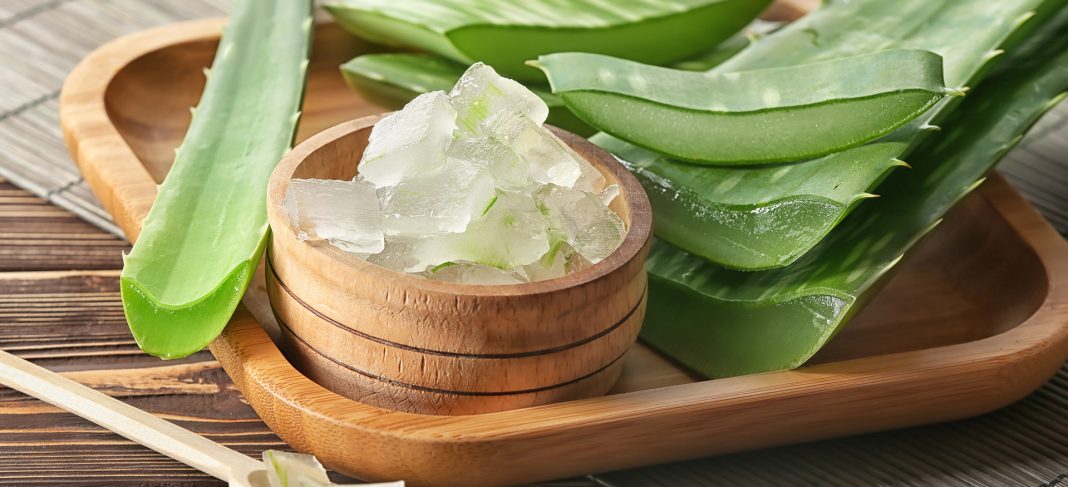 We all have numerous products in our vanity case, whether a face wash,a sunblock lotion, or lipsticks. However, one essential item that is a must-have is the Everyuth Aloe Vera Gel. The Everyuth Aloe vera and Cucumber Gel is a holy grail product that comes with a variety of benefits. The Aloe vera Cucumber Gel is the answer to almost all of our skin problems. This gel has 100% natural aloe vera and comes with many benefits.
Benefits of Aloe Vera Gel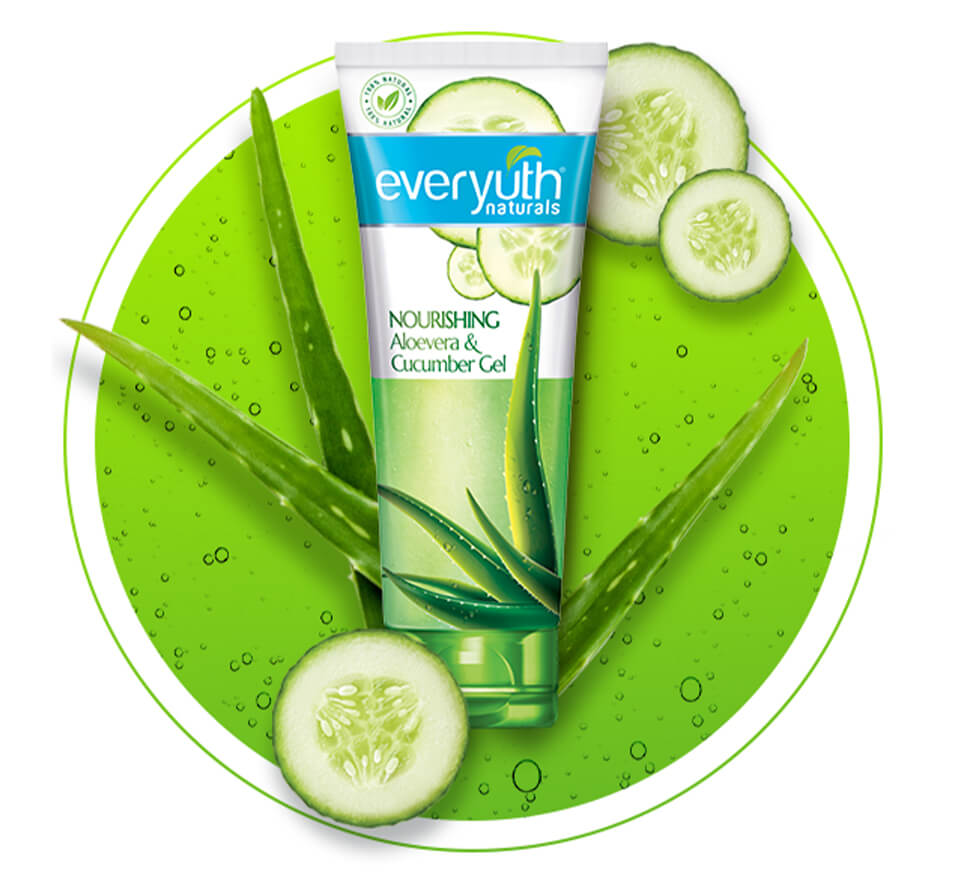 Aloe vera is an all-purpose plant that has a variety of benefits. It has many antioxidant properties that keep the skin looking young and dewy. An aloe vera gel for the face is also helpful in fighting against the adverse effects of the pollutants present in the atmosphere. Not only that, but aloe vera gels are highly effective in protecting the skin against acne, rashes and burns. Not only that but the moisturising properties of the Aloe vera and Cucumber Gel make sure that our skin is replenished with nutrients. With the added goodness of the cucumber, our skin is soothed and rejuvenated. This gel absorbs quickly into the skin leaving only a nourished and glowing face.
Uses of Aloe Vera Gel
There are many uses of an aloe vera gel. It is one of the most versatile products that one can use. Let us discuss some of its uses:
1. Aloe Vera gel is perfect to be applied on oily skin too; its smooth gel texture ensures fast absorption by the skin. It does not form a sticky layer on the skin, and other products can be layered on top of it as well
2. Aloe Vera gel can safely be applied on irritated areas such as acne and rashes. It soothes the cuts and helps in faster healing.
3. Aloe Vera gel can also be used on the scalp to nourish the hair follicles and make sure that our scalp is well moisturised. A dry scalp means more hair fall and itchiness; however, the aloe vera gel helps heal that.
4. Aloe Vera gel with the added goodness of cucumber acts as an astringent and reduces the pore sizes.
How to use Aloe Vera Gel?
Let us go through some of the steps:
1. Aloe Vera gel can be used all over the body.
2. Just take the required amount and massage the gel onto the skin, be soft with your application and generous with product application
3. You can use this after the shower and replace your moisturizer.
The Everyuth Aloe Vera and Cucumber gel is a great product that takes care of all your skincare woes and makes you beautiful from within. The glow and purity your skin shall achieve after application will be unmatched.