If you have been keeping up with the latest beauty trends, you would most definitely know the products that create a stir in the market and those that aren't worth your money. There have been many products, from cleansers to creams and peel-off masks that have received a thumbs up from beauty bloggers and skincare enthusiasts. Well, if you have missed out on any of those trends, we'll make sure to bring you up to speed. This one is to give you a low-down on what the Micellar Cleanser rage is all about.
What is Micellar Cleanser?
For starters, it means no more harsh scrubbing to remove makeup. The micellar cleanser contains ingredients which, by nature, attract dirt and oil so it is not only gentle but also highly effective at removing dirt, makeup, and oil to help clear out your pores while toning the skin.
Plus, it's free of alcohol and may help promote skin hydration while reducing irritation and inflammation, keeping your skin soft, supple, and smooth.
Is Micellar Cleanser good for your skin?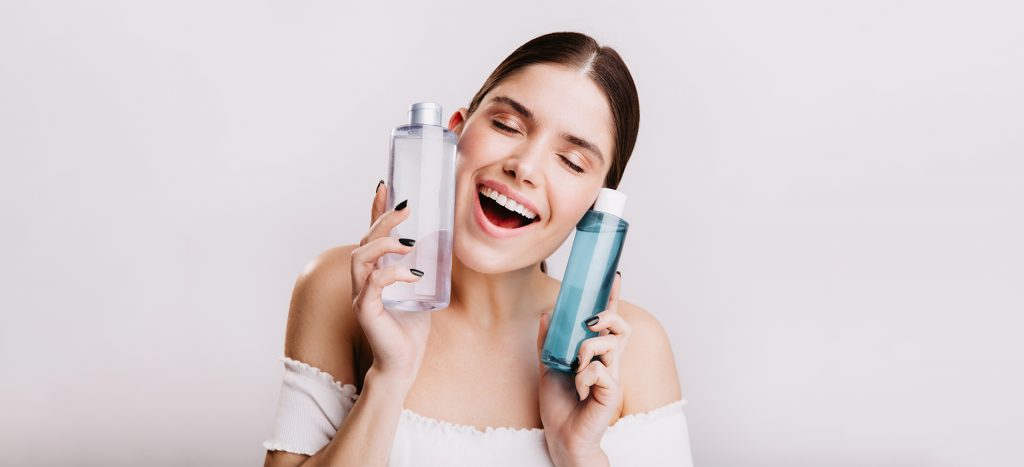 The biggest reason for sensitive skin becoming even drier is water. Yes, you read that right. Washing your face with soap and water multiple times can dry out your skin. That's why Micellar cleanser is such a great idea. It does a fantastic job at removing dirt, grime, pollutants and other impurities sans harsh scrubbing; you can count on it to give your skin TLC after every use.
Who Should Use It?
Just about anyone can use micellar cleansers. Micellar formulas tend to be gentler on the skin, making it even more beneficial for those with sensitive skin. Minimalists and those with busy schedules often see it as a blessing since it is one of those skincare/beauty products that can be used on-the-go and multi-tasks with its actions – removes makeup and cleanses. If you are wondering about how to use Micellar cleanser? It's as simple as dabbing it on a cotton pad and gently rubbing it on your skin.
Benefits of Micellar Cleanser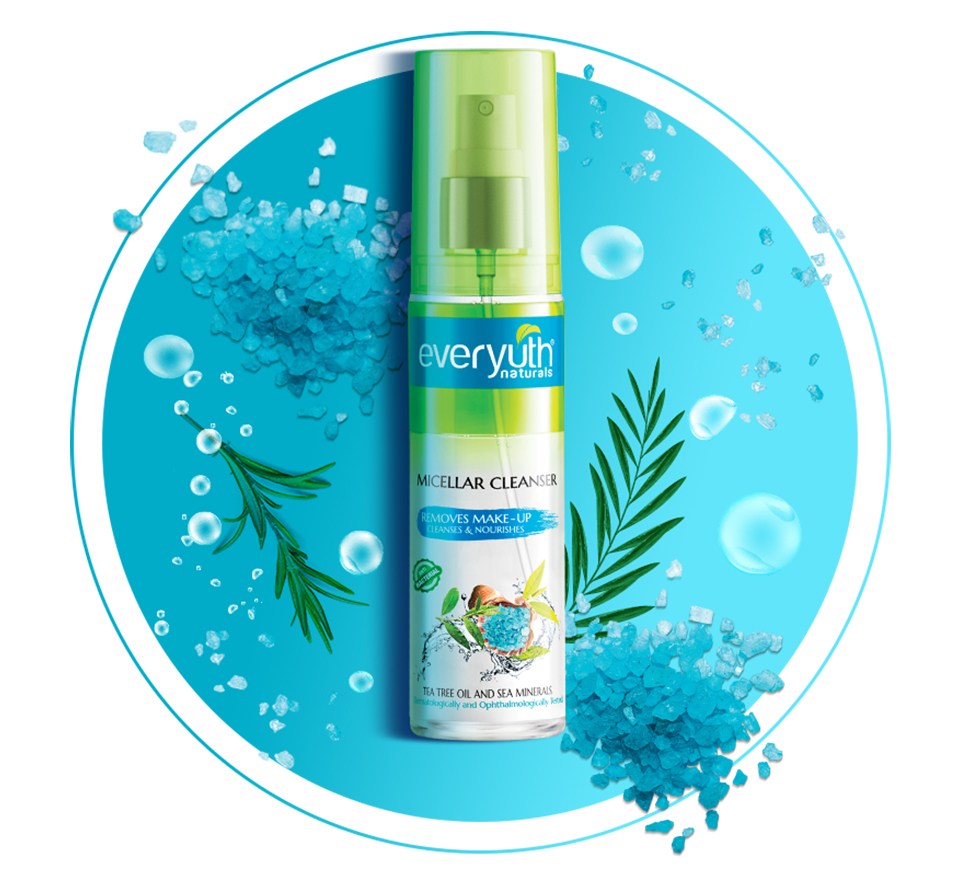 Cleanses the Skin –
Let's be honest, who has the time for a lengthy skincare routine after they wake up? The good news is you can simply use a face wash and dab this magical potion for a double cleansing effect.
Removes Makeup –
Sleeping with your makeup on? That's a big no-no. If not removed before going to bed, makeup can clog your pores and lead to breakouts. Let's make it simple, keep a bottle of Everyuth's Micellar Cleanser next to your bed and use it to get rid of even the most stubborn and waterproof makeup.
Nourishes the Skin –
This one's our personal fav. Enriched with tea tree oil and aqua sea minerals, Micellar Cleanser nourishes the skin with natural ingredients and rejuvenates tired skin.
Micellar Cleanser Water has changed the way we look at skincare today. A single product that multi-tasks is the need of the day and this one does just that. It nourishes your skin as well as helps keep your skin fresh and clean. Get your hands on this trendy skincare product and notice the difference in your skin.