Whether you follow a strict skincare routine or not, a natural body lotion should definitely be a part of your daily regimen to get ready for the day. While we don't think twice before splurging on makeup, we tend to compromise on skincare and especially a good body moisturizer. An unsung hero, this skincare product is often not given its due but can actually be the secret to silky smooth, beautiful skin.
Everyuth Naturals has recently launched a range of moisturizing body lotions that are packed with the goodness of 100% pure almond milk and specially customized for different skin types. The cruelty-free and paraben-free body lotions are made of natural ingredients which moisturise and nourish your skin without making it sticky. Here's all you need to know about them and body lotion benefits that will help your skin stay healthy.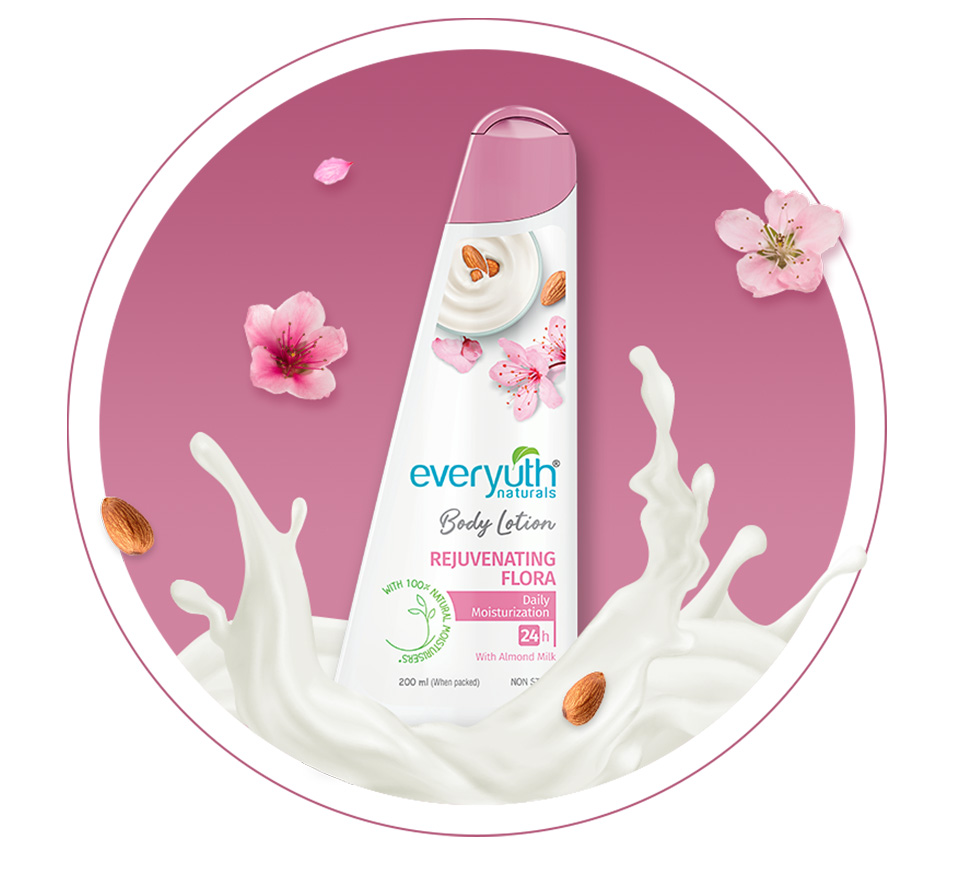 The best moisturizer for sensitive skin, this non-sticky lotion is made of fresh floral extracts that ensure your skin remains hydrated for 24 hours.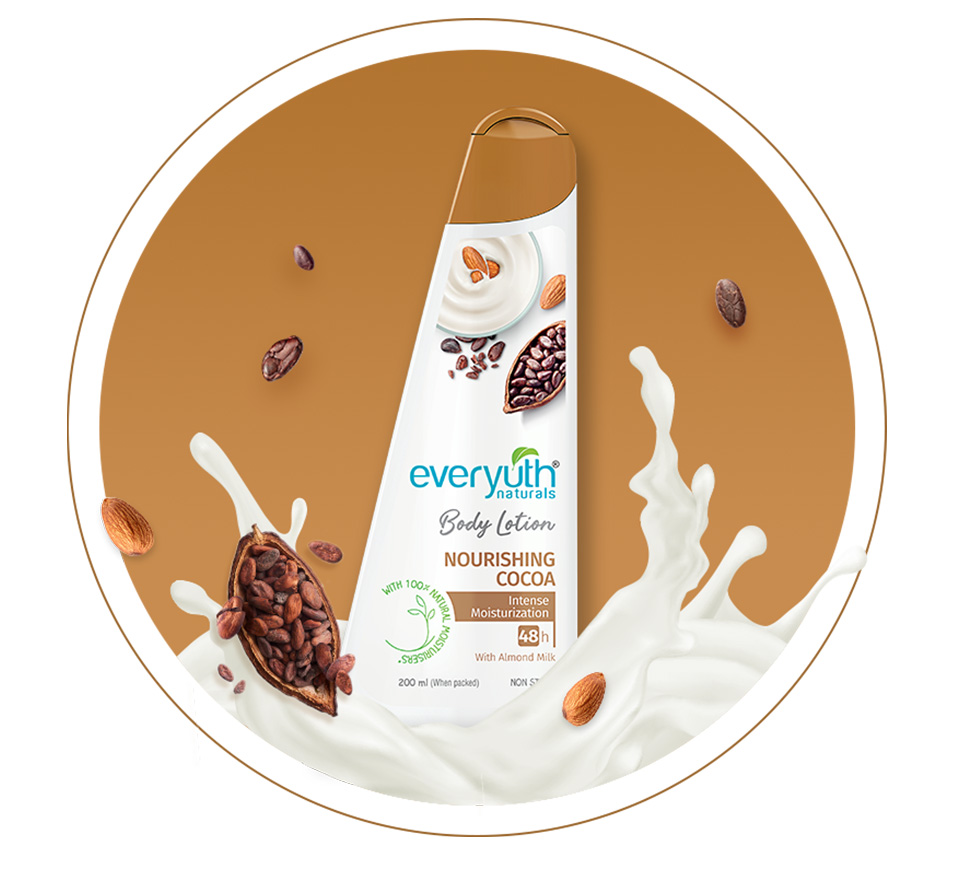 Calling out all the dry skin warriors, we've got you covered with the very best body lotion for dry skin. With 48 hours of moisturization, the Nourishing Cocoa Body Lotion packed with natural cocoa should be your go-to skincare product.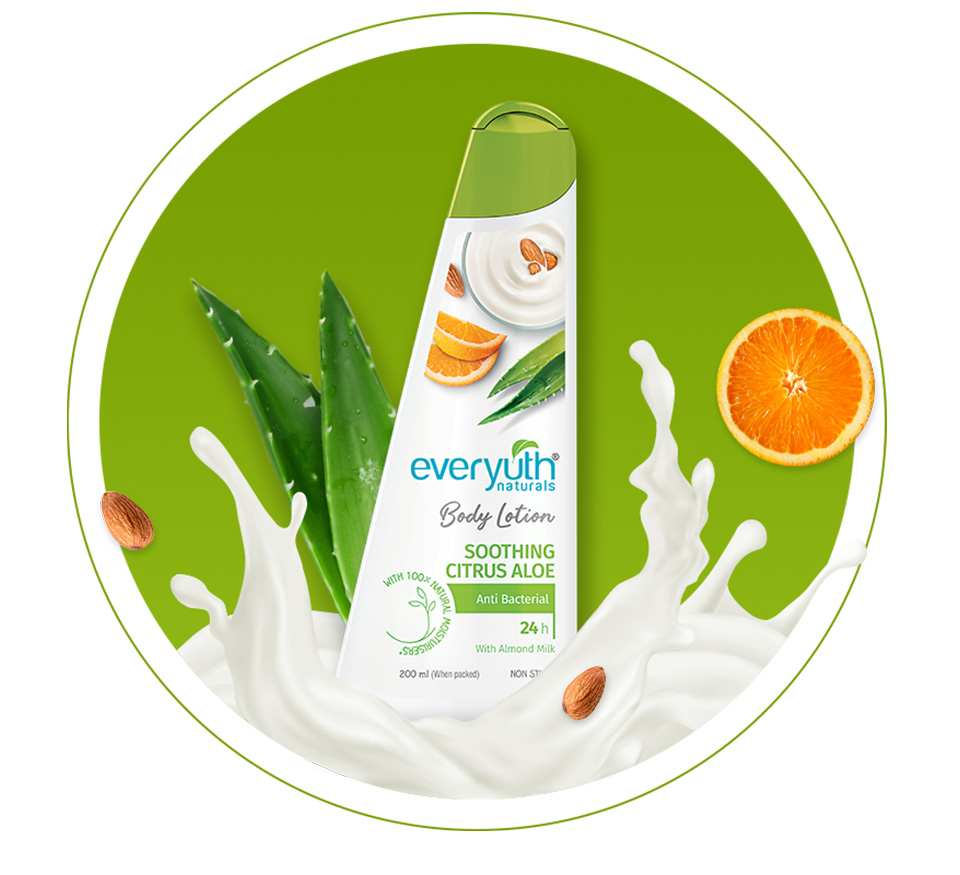 Keep bacteria at bay with the Soothing Citrus Aloe Vera Body Lotion. With fresh citrus extracts and the calming effect of pure aloe vera, this natural moisturizer keeps your skin hydrated for 24 hours while fighting off bacteria.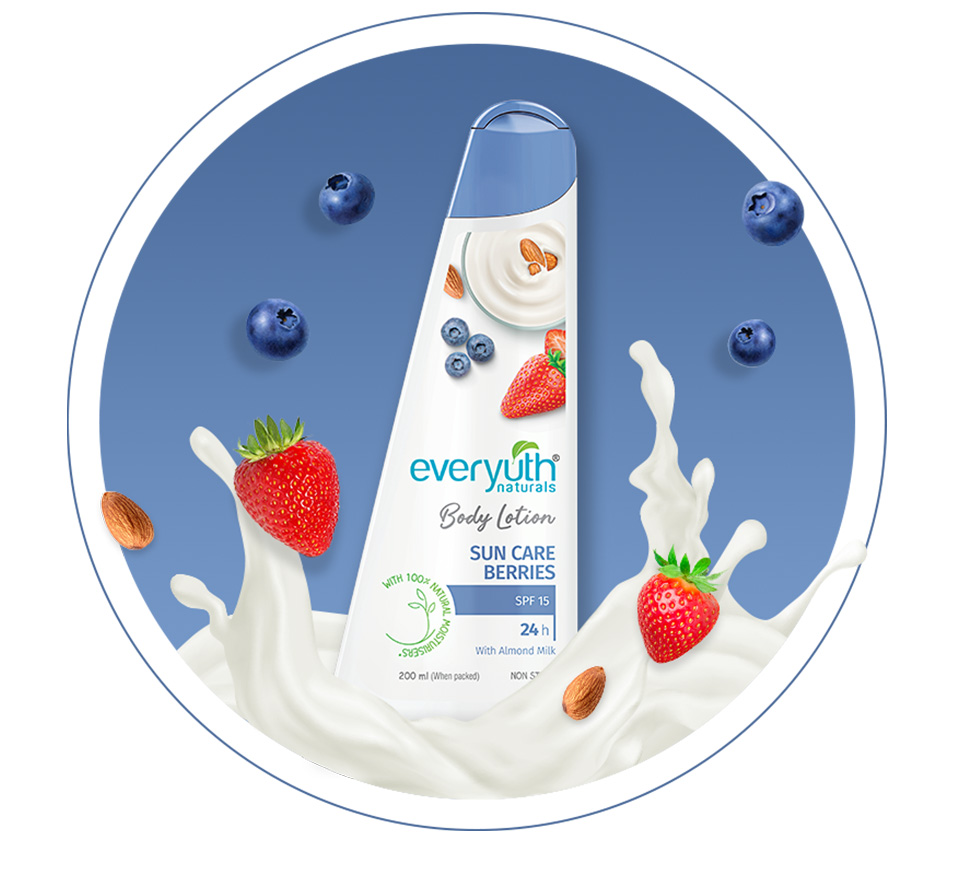 A moisturizer that doubles up as sunscreen? We heard you. The Sun Care Berries Body Lotion is packed with the goodness of berries and offers protection from SPF 15. With its fresh fragrance and ultimate moisturization, this sunscreen body lotion is a must-have in every skincare kit.
Picking the right body lotion can really make difference in your skin's health and glow, here's how:
It can help fight several skin problems that would otherwise arise if your skin was left dry and rough.
It can help reduce the appearance of blemishes by providing a healthy sheen.
A good body lotion will help your skin look young and glowing as the daily loss of dead skin cells makes your skin vulnerable to dryness. The lotion prevents it from developing fine lines and wrinkles.
It's the perfect end to a hot shower as our skin tends to lose its moisture after a hot bath. Applying a lotion post a shower will ensure your skin is well-hydrated.
Everyuth has a range of best body lotions that can help your skin look young, nourished and healthy. With a different body lotion for each skin type, all your problem areas are targeted without your skin getting sticky. Use the right body lotion for your skin type daily and you are sure to love your skin's renewed texture.