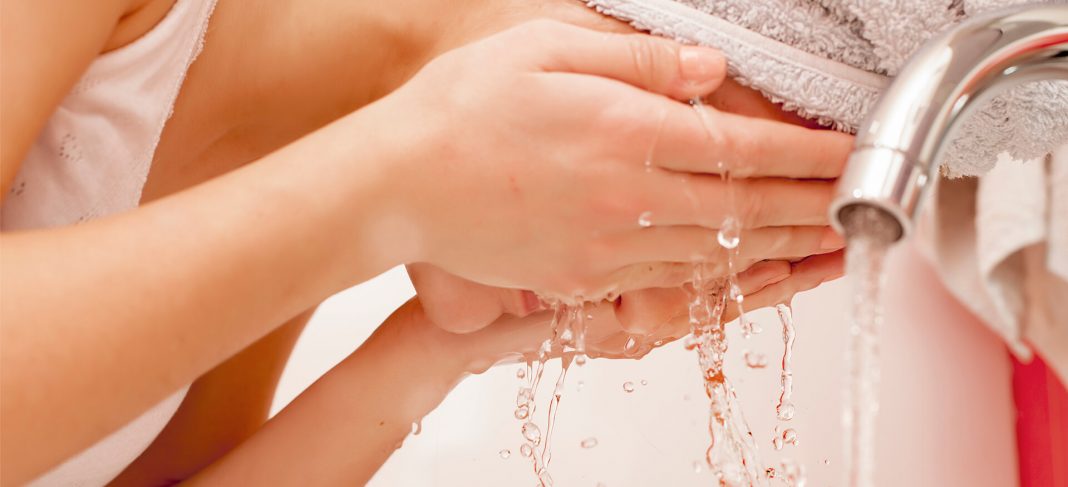 Each day can be a challenge for a busy working woman – run around to prepare meals, look after the kids, manage household chores, take on hectic office hours and not to forget, commute to and fro from work. In addition to that, a solid exposure to pollution, sun and dust on an everyday basis can invite early signs of aging, dullness and breakouts. Luckily, it is not too late to start now. Here are three simple steps to healthy glowing skin in no time (only if you're regular, of course) –
Remember the holy grail: C-T-M
Start your day with the mandatory cleansing-toning-moisturizing routine. Be sure to pick products that have been specifically formulated for your skin type. A gentle cleanser washes away the previous night's oil build up, a toner tightens your pores and firms your skin's texture, and a nourishing moisturizer locks hydration, vitamins and antioxidants in your skin. Three quick steps for a face ready to take on the day!
Scrub away the dullness
When the entire week's tiredness starts reflecting on your face, when the impurities are visibly clogged in your pores and when there is no other way but to lift off the top most layer of the skin to get rid of the dullness, it is time you should understand that your skin needs to be thoroughly exfoliated. Pick a good natural exfoliant, such as walnut shell extracts, to get rid of dead skin cells, blackheads and other visible impurities.
We recommend using Everyuth Naturals Walnut Scrub as a quick solution to velvety smooth skin. Every once in a while, your skin deserves some deep cleansing and this is exactly one of the best walnut scrub benefits. It deeply exfoliates your skin giving you a smooth even texture to start your day with. So get rid of all the dust build up with one super easy to use, handy facial scrub.
Use a good night repair cream
After a long day of battling dust, pollution and other impurities, your skin needs to relax and rejuvenate overnight. A good night repair cream can help enhance this process of replenishing the skin with moisture, while also targeting individual skin concerns such as wrinkles and pigmentation. Pick a night cream keeping your skin type and specific concerns in mind. Slather a layer before going to bed and let it work its magic naturally when you're fast asleep.