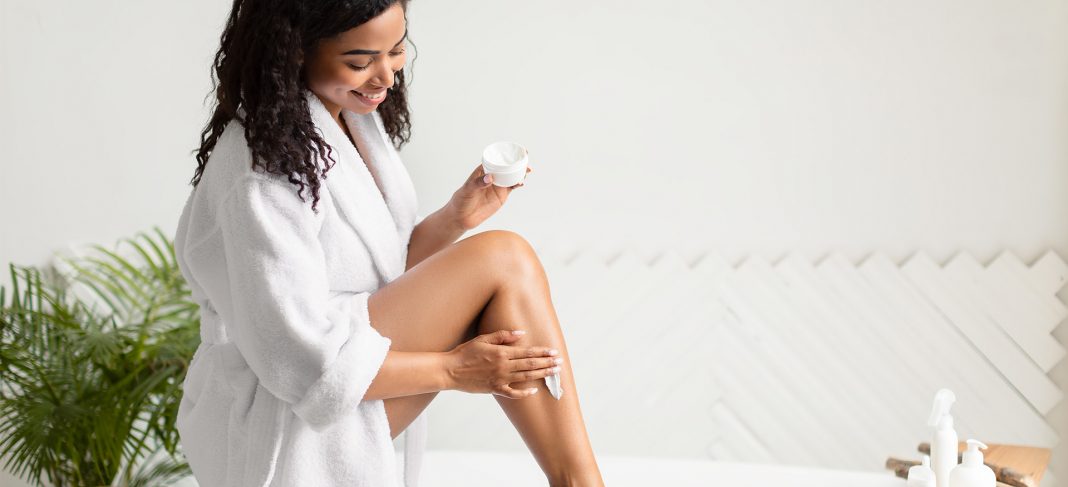 Summers are synonymous with lazy afternoons, pink skies, popsicles, beautiful tropical beaches, coconuts, citrusy fruits, vacations, and many beautiful and poetic memories. Many happy stories revolve around the summer season, playing with our friends under the hot sun or visiting our hometowns. Summers are also about biting into delicious and sumptuous mangoes and digging into bowls of ice cream. Everything during the summer is warm and cosy, yet the one thing that suffers is our skin.
Summers are notorious for leaving our skins devoid of moisture. Any lotion is either too heavy for our skins or leaves us feeling like a sticky mess, and yet we can almost hear our skin screaming for hydration. We also risk sun damage upon our skins as most lotions either cater to hydration or sun protection, but not both.
Some of us even choose to go without lotions because of the stickiness during the summer. However, it is essential to apply a good quality summer body lotion.
Benefits of Applying Body Lotions During Summers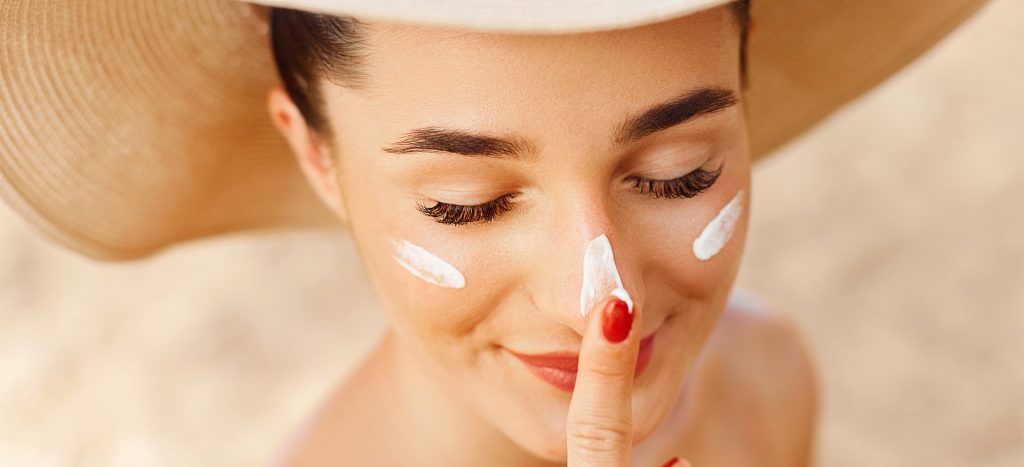 1 .There is a loss of moisture from our skins during the summer. Due to the constant sweating, our skin loses the moisture it needs to nourish and hydrate itself. Applying a good quality natural body lotion is crucial to keep our skin hydrated.
2. Our skin is prone to infections and rashes during the summer. Prickly heat leaves our skin stinging and irritated. We are inclined to have rough patches, which often gives a dull appearance to the skin. It is vital to have a lotion with aloe vera or other cooling ingredients to combat these problems.
3. Even if one chooses to stay in an air-conditioned environment, it still leads to moisture loss, and one has to lean towards a good quality body lotion. The indoor atmosphere is just as affected by the summers as the outdoors.
4. Stepping in the sun often makes us prone to sun damage, causing many problems. In this case, the best body lotion for summer would be one with SPF.
5. A lightweight body lotion also combats ageing and keeps our skin soft and supple. Youthful skin is indeed our dream!
Say Goodbye to Your Summer Woes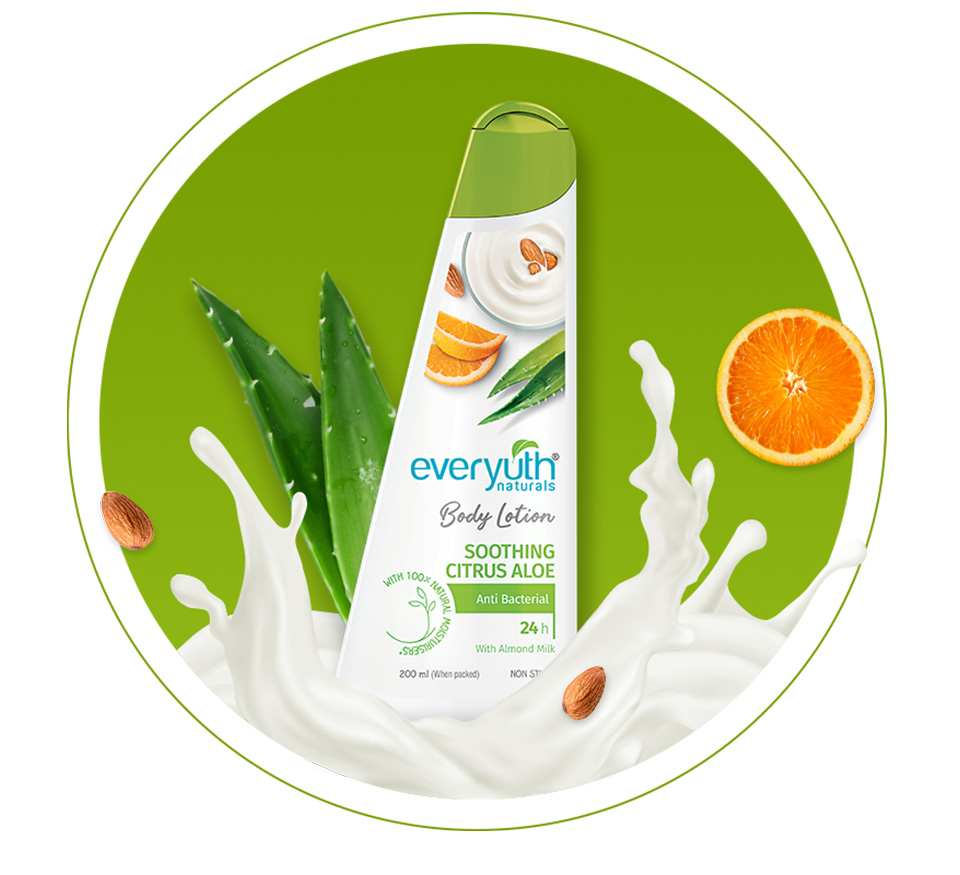 The Everyuth Soothing Citrus Aloe Body Lotion and Everyuth Sun Care Berries Body Lotion are two perfect options to include in your skincare kit. They offer all the above benefits and increased moisturisation for over twenty-four hours and keep the skin smiling.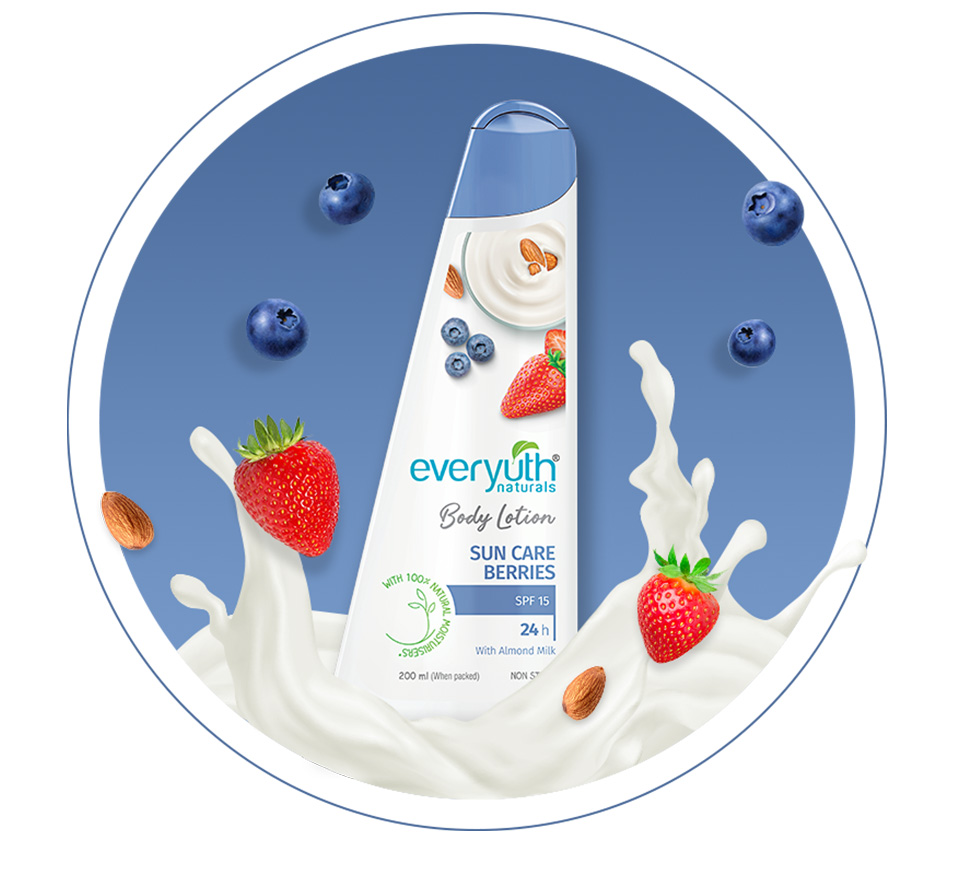 The Everyuth Sun Care Berries Body Lotion is one of the best lotions for summer as it is packed with the goodness of fresh berries extract as well as SPF15 that keeps us protected from the harsh sunlight.
Everyuth's lotions are made with a non-sticky formula, with heavenly scents to keep us lightly fragrant throughout the summer months. The application of these lotions are simple:
1. Take a small quantity in between the palms of your hand
2. Gently glide the lotion across the length of your body, massaging into your skin.
3. Use daily for best results.
So take care of your summertime woes with these beautiful, fragrant, lightweight and nourishing body lotions by Everyuth!