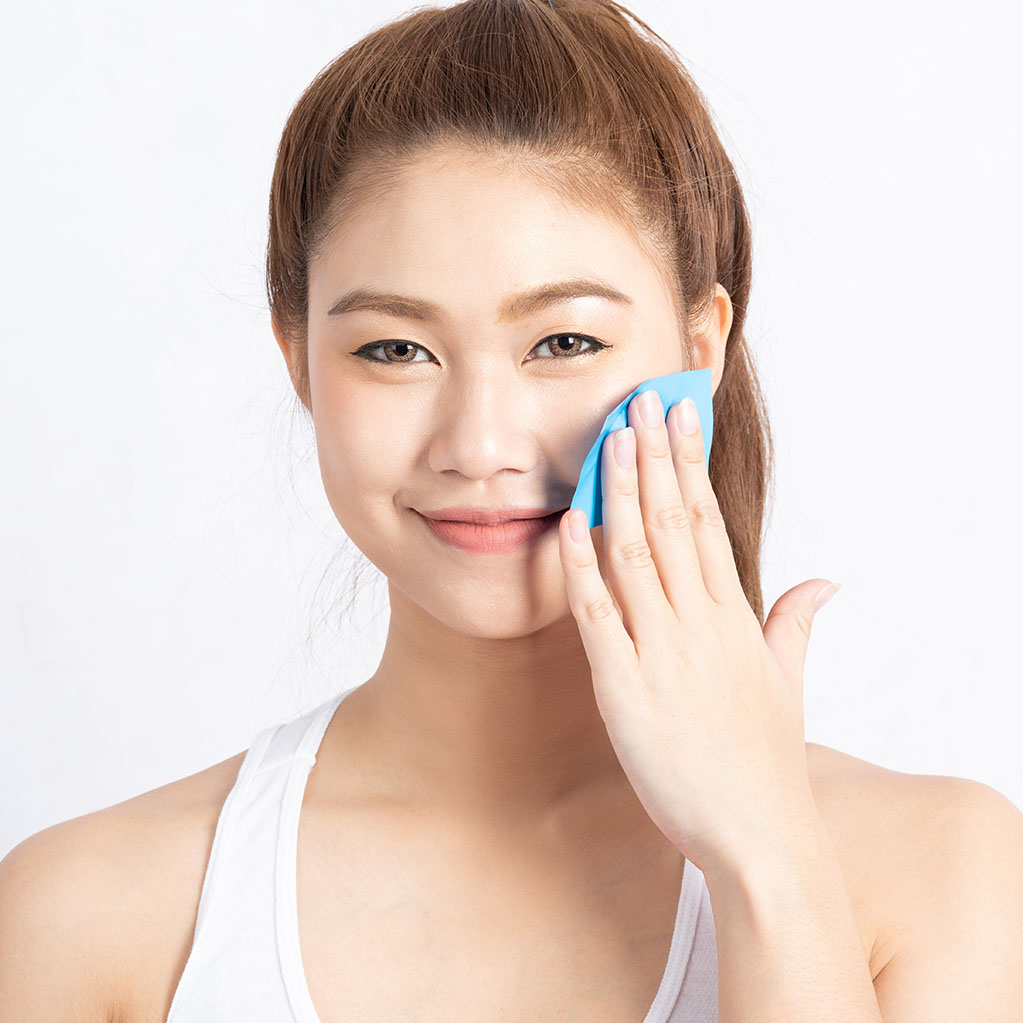 If you think facials are nothing but a waste of time and money, think again. They have plenty of benefits that you may not be aware of. Nothing beats the feeling of gliding your fingers over the soft and supple skin. But does this require you to spend loads of money in the salon? No longer!!! Everyuth's home facial range ensures that you can now get your facials in the comfort of your house without burning a hole in your pocket. Read on to get to know their benefits –
Reduce Stress –
Facial massage activates your sympathetic nervous system. This reduces your anxiety level and uplifts your mood. And let's accept it, who wouldn't like the calmness and relaxation that facials bring along with them. Put on some light music and pamper your skin.
Cleanse your Skin –
Facials are one of the best ways to deep cleanse your skin and get rid of the debris and bacteria. Everyuth's Papaya Face Pack is enriched with natural properties of the fruit along with apple and orange peel. This will help in giving your skin a radiant glow as well.
Prevent Ageing –
Who wouldn't want to look young as ever for the rest of their lives? Facials boost cell regeneration and promote collagen development. This is one of the reasons why, after a facial, you immediately see a difference in your skin tone.
Promotes Blood Circulation –
Facial massages help in blood circulation which means that your facial cells get more oxygen and nutrients which are carried in the blood. This helps retain the facial glow of your skin and improve your skin's health.
Detoxify your Skin –
Apart from the regular cleansing and toning, your skin needs to detoxify itself regularly. Facials help in this procedure with anti-oxidant ingredients that are present in facial packs. This helps in making your skin look radiant and fresh.
Rejuvenate Your Skin –
Just like you need a break every now and then, your skin needs a break too. Pampering it once in a while is your responsibility. Everyuth's Rose Face Pack is enriched with rose petals and Multani mitti. This helps to remove impurities and deep cleanse without the skin losing its lustre.
Eliminate Whiteheads & Blackheads –
Whiteheads and blackheads clog your skin's pores and lead to breakouts. Facials help in the extraction of these ugly looking things that creep up on your face every now and then.
Exfoliate Your Skin –
Exfoliation is extremely essential. Facials help in removing the dead skin cells that pile up on the skin's surface making it look dull and lustreless. Facials help in revealing the skin's healthy layer.
Prevents Acne & Blemishes –
One of the best facials for oily skin, Everyuth's Neem Face Pack contains neem, tulsi, and sandalwood extracts which help in preventing acne and blemishes and also keep oil secretion in control.
Prevent Skin Darkening –
With the skin being exposed to the sun on a daily basis, it tends to become darker and hence, loses its lustre. A home facial with Everyuth's Haldi Chandan Face Pack prevents the skin from darkening and helps in making it look radiant and glowing.
Facials are much more than an hour-long bliss. They are your way of pampering your skin. Stop ignoring your skin's needs and give it the TLC it needs. Home facial for glowing skin is the new thing to try for your skin-care routine.