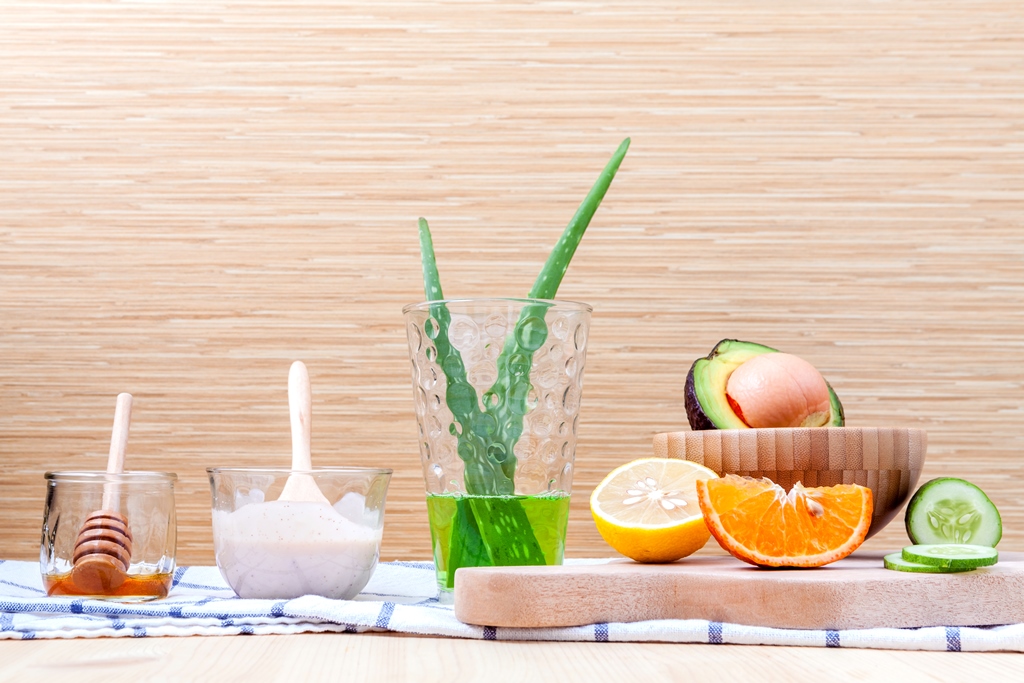 If you think that the CTM (Cleansing, Toning, and Moisturising) routine is enough to get flawless skin, then you may be wrong. Simple because, exfoliating is also an equally important skincare tip, especially to get rid of dead skin. Not eliminating them in time can lead to hair loss, breakouts, blackheads, acne, and more skin issues. So exfoliating your face of old cells is the key to letting the lively ones underneath come to surface and shine, giving you healthier skin overall. Read on to know about the natural ways to do this in the comfort of your home.
1. Steam Therapy
Allow your pores to open up with the help of steam. This process also softens out oil, dirt, and dead skin cells from deep within thus making it easier for a scrub to remove dead skin cells naturally. Therefore, make it a practice to steam your face for at least 20 to 30 minutes before applying a scrub. This is the best way to exfoliate your skin effectively.
2. A dash of lime
Lemon works wonders on the dry areas of your skin and body. In a bowl containing lemon juice, mix 2 teaspoons of sugar and 1 teaspoon of olive oil. Moisten your skin with water first and then massage the mixture thoroughly in a circular motion. Finally, rinse well and apply some good moisturizer. Besides being a fabulous dead skin treatment, this remedy will make your skin soft and radiant.
3. Wonders of walnut
Accumulation of dead skin, blackheads, and whiteheads do not let your skin breathe easily. Everyuth Naturals Exfoliating Walnut Scrub washes them away without being too abrasive on the skin. Packed with the goodness of walnut shells and Vitamin E, it makes your face feel velvety soft and beautiful!
4. Apricot to the rescue!
Apricot kernels help get rid of the old, dead skin cells on the surface of your skin to allow new skin to regrow. That's why the Everyuth Naturals Walnut & Apricot Scrub qualifies as one of the best exfoliating scrubs for dry skin. It's a gentle scrub that gives your skin the nourishment it deserves and also acts as an excellent moisturizer while scrubbing away dead skin cells and blackheads.
5. Awesomeness of Apple Cider Vinegar
If you think this combination worked great in shedding those extra pounds off your body, wait till you see its effects on your skin. The alpha-hydroxy acids in this formulation remove dead skin cells effectively. Its results will amaze you!
What you need:
1 teaspoon apple cider vinegar
1 teaspoon water
Cotton ball
How to do it:
Dilute the ACV with water and use the cotton ball to apply this on the face.
Leave it on for 10-15 minutes and then rinse it off using cool water.
Tips to remember while exfoliating :
Scrub gently, taking care not to strip your skin off the natural oils and lipids.
Do not exfoliate daily.
The frequency of exfoliation should be determined by your skin type and needs.
Use a gentle hand in circular and/or upward motion to maintain skin firmness.
Wouldnt it be great to wake up to fresh, smooth skin every day? Bid adieu to all those dull skin days in your life and let your dead skin cells rest in peace