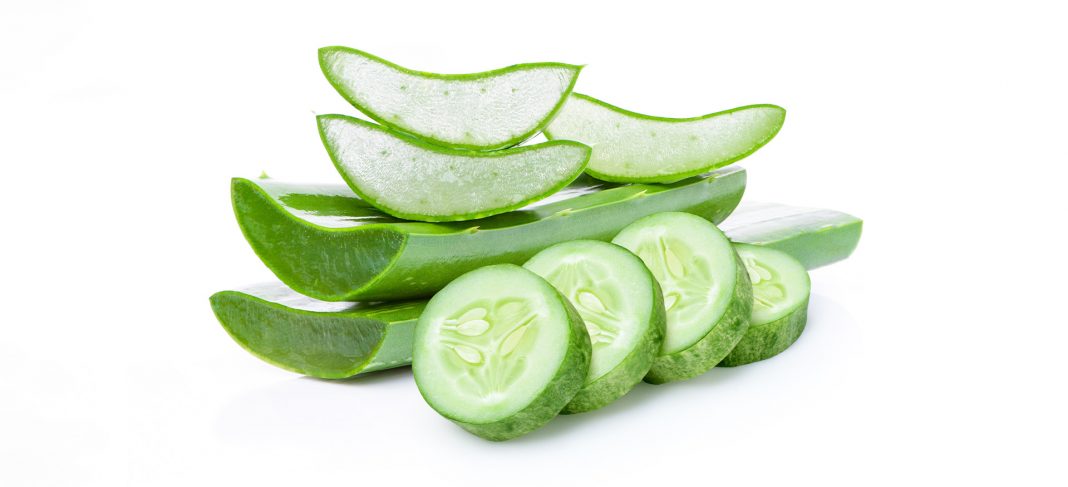 Aloe vera and cucumber have been an integral part of our lives for as long as we can remember. The properties of these beautiful ingredients cannot be exaggerated. The Everyuth Naturals Nourishing Aloe vera and Cucumber gel is an amazing product and a must-have in everyone's skincare regimen. In this blog, we discuss everything about these humble yet powerful ingredients and answer all questions. Whether it is how to apply aloe vera gel or what are the benefits of aloe vera gel for skin, you'll find the answers here. Let's go: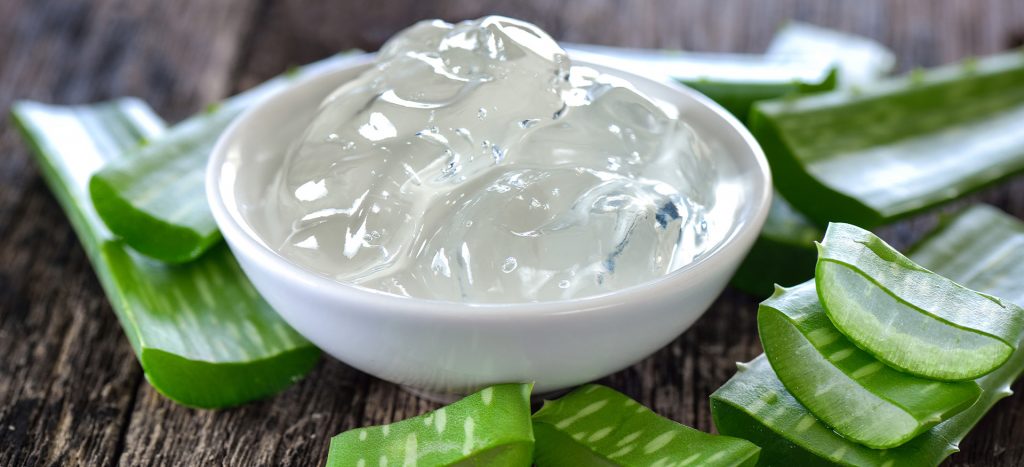 Benefits of Aloe Vera for skin
1. Aloe vera contains healthy plant compounds. These compounds are full of essential nutrients like amino acids and antioxidants.
2. Aloe vera brims with antioxidant and antibacterial properties. These properties can soothe irritated skin and also slow down ageing. The antioxidant properties can be helpful when it comes to fine lines.
3. Aloe vera gel is also a great topical medicine. Next time you have a small cut or rash, you can use a small dollop on it. Aloe vera gel is especially great if you have sunburns. Next time you're at the beach, keep a tube of aloe vera gel handy.
4. Regular usage of aloe vera gel can improve the skin's texture. We can expect our skin to become more and more luscious, plump and nourished.
Also Read: Benefits Of Aloe Vera And Cucumber Gel Natural Skin Care Everyuth
How cucumber rejuvenates your skin?
1. Cucumbers are great for fighting off toxins, especially from the environment around us. This ingredient is great for reducing swelling and puffiness, which is why it is advised to use cucumber on our eyes to give a refreshed look.
2. Cucumber is great for managing acne. It cleanses our skin from within and helps tighten our pores as well. We can expect lesser acne breakouts.
3. Cucumber is also efficient in combating early signs of ageing, like wrinkles and fine lines. Vitamin C and folic acids are two components which help us here.
4. Cucumber is chock-a-block with water; more than 90% of a cucumber is made out of the water and therefore hydrates our skin efficiently.
5. Cucumber is also great for soothing irritated skin.
How to use Aloe Vera Cucumber Gel?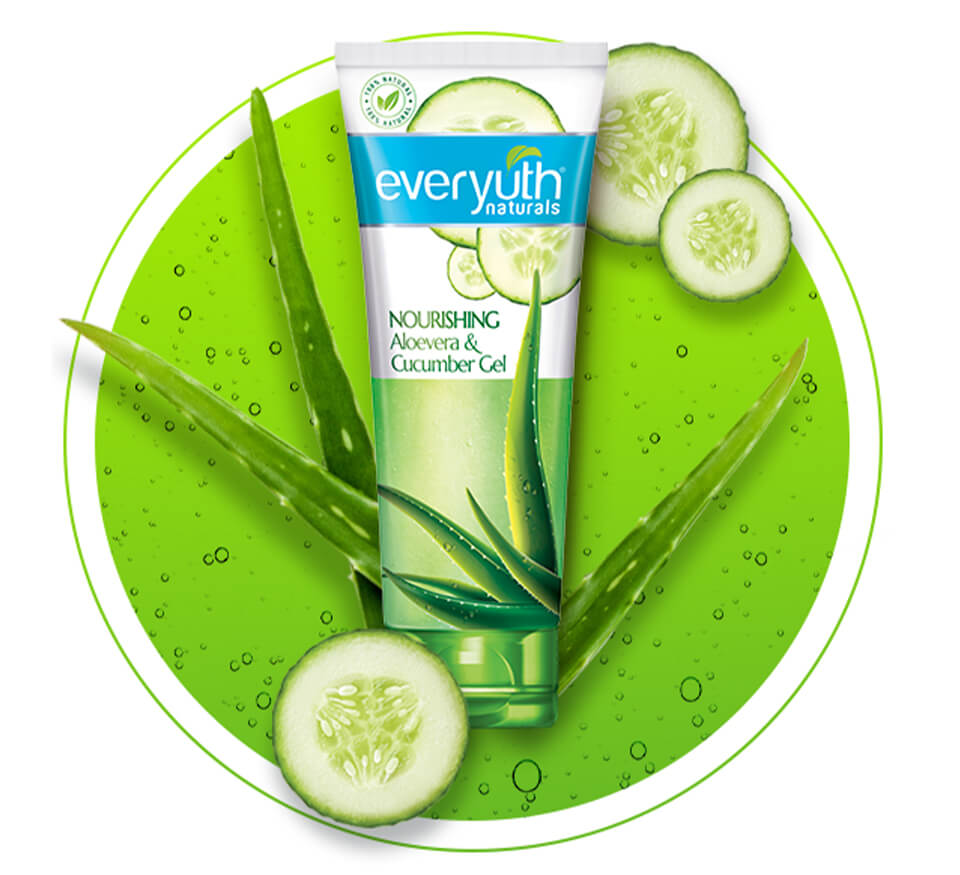 Let's now take a look at the steps for using Everyuth's Aloe Vera Cucumber Gel:
1. Cleanse and pat your face dry with a clean towel
2. Take a small quantity of aloe vera and cucumber gelt in your palm
3. Gently massage this gel onto your skin; you can use a pressing motion to let it seep into your pores.
4. Use this after a shower in place of a moisturiser.
Side effects of Aloe Vera
Aloe vera is a friendly ingredient for most of us. However, this product can be irritating for a few if they are allergic to it. Oral consumption of aloe vera can also have a laxative effect on some.
What is the use of aloe vera gel for the face?
Aloe vera is an amazing product and a must-have for all of our skins. Aloe vera gel is one of those products which can easily be used over pimples, scars and acne. We can use this as an effective moisturiser.
Aloe vera and cucumber gel are truly humble ingredients which offer benefits more than what we expect. These products truly deserve a place on our vanity tables. Regular usage of this gel can lead to enriched and nourished ski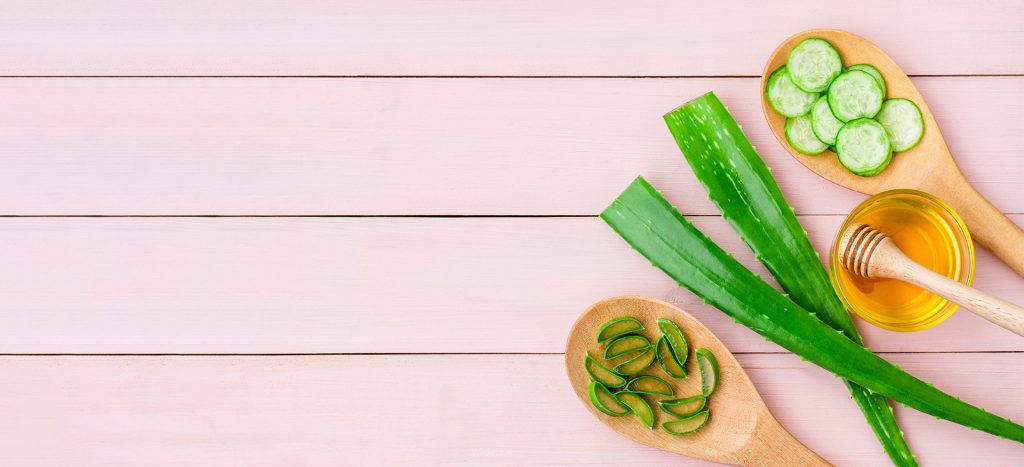 Also Read: Healthy Skin Is Just A Few Steps Away With The Aloe Vera And Cucumber Gel
Frequently Ask Questions About Aloe Vera Cucumber Gel
1. Is it possible to apply aloe vera gel on the face daily?
Aloe vera gel is amazing for the skin and offers tremendous benefits. We must try using this product every day for supple and moisturised skin.
2. Is aloe vera cucumber gel great for hydrated skin?
Both aloe vera and cucumber gel are great for hydrating the skin from within. These ingredients are perfect for making our skin healthy, nourished and moisturised.
3. How can I use aloe vera gel in my skincare routine?
After cleansing and toning your skin, you can use a small amount of aloe vera gel on your face. The gel can also be used on acne, rashes and cuts. It's truly a holy grail product.
Also Read: Step up Your Skincare Routine With The Aloe Vera cucumber-gel