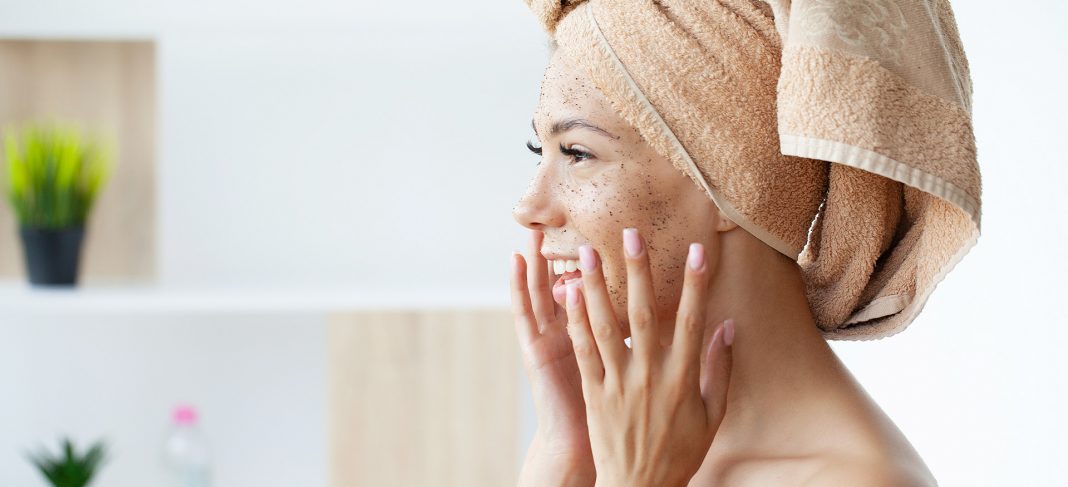 We've all heard about face scrubs but never taken them seriously. Most of us are aware of the simple CTM skincare routine which is cleansing, toning and moisturising. This simple skincare routine is great for a glowing face; however, sometimes, a simple CTM is not enough. What's missing you ask?
Exfoliation is highly important for getting that even skin tone, beautiful glow and nourishing radiance. Here we are answering all the important questions like how to scrub the face properly, how to use a face scrub, when should I apply face scrub and more! So, fret not and enjoy this interesting read.
What is a face scrub?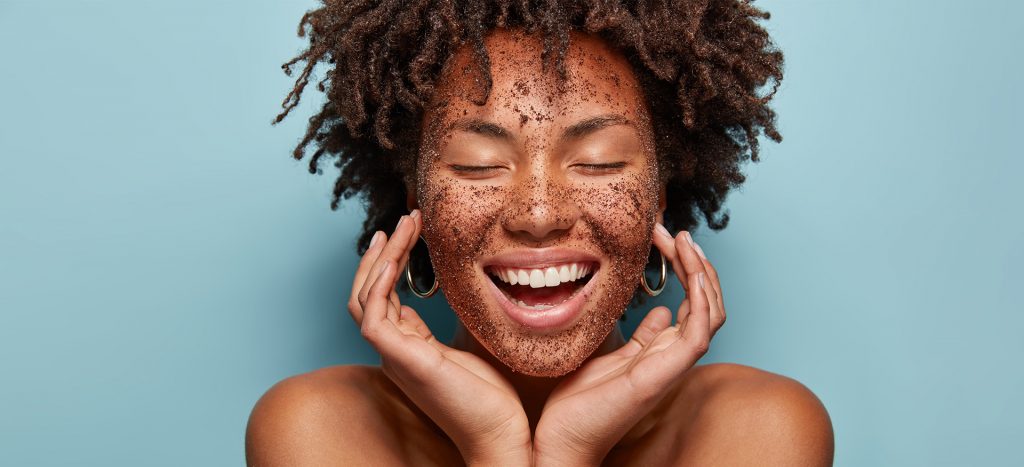 A face scrub is, essentially, a beauty and skincare product that helps you exfoliate your skin. Exfoliation is an important part of our skincare routine. A face scrub sloughs off dead skin cells and also treats clogged pores. Face scrubs have been around for centuries and people often use natural ingredients like coffee grounds, sea salts, oats and more for exfoliating their faces. A face scrub is important for achieving that healthy skin glow. Now that we have learnt a few things about scrubs, let's understand a few simple Do's and Don'ts of using a face scrub.
Do's
1. Always use a nourishing face cleanser before using a face scrub. A cleanser often clears up the top layer of the skin, and allows the face scrub to do its magic deeper into the skin.
2. For oily skin or combination skin people, always focus on the area that is extra oily. Chances are that you'll find your pores to be more clogged.
3. Pick a face scrub that is filled with the goodness of natural ingredients. Everyuth's hydrating and exfoliating walnut & apricot face scrub is a natural exfoliator. It not only helps in exfoliation but also ensures your skin is nourished with healthy nutrients.
4. Always use a nourishing and thick moisturiser after you have scrubbed your face. This is especially important for those having dry skin. You can also use a moisturising mask or sheet mask.
5. A face scrub should be used consistently. For dry skin, two times a week is enough, while those with oily skin can use it up to four times.
6. Scrub your face for more than forty to fifty seconds. The force should be soft yet firm.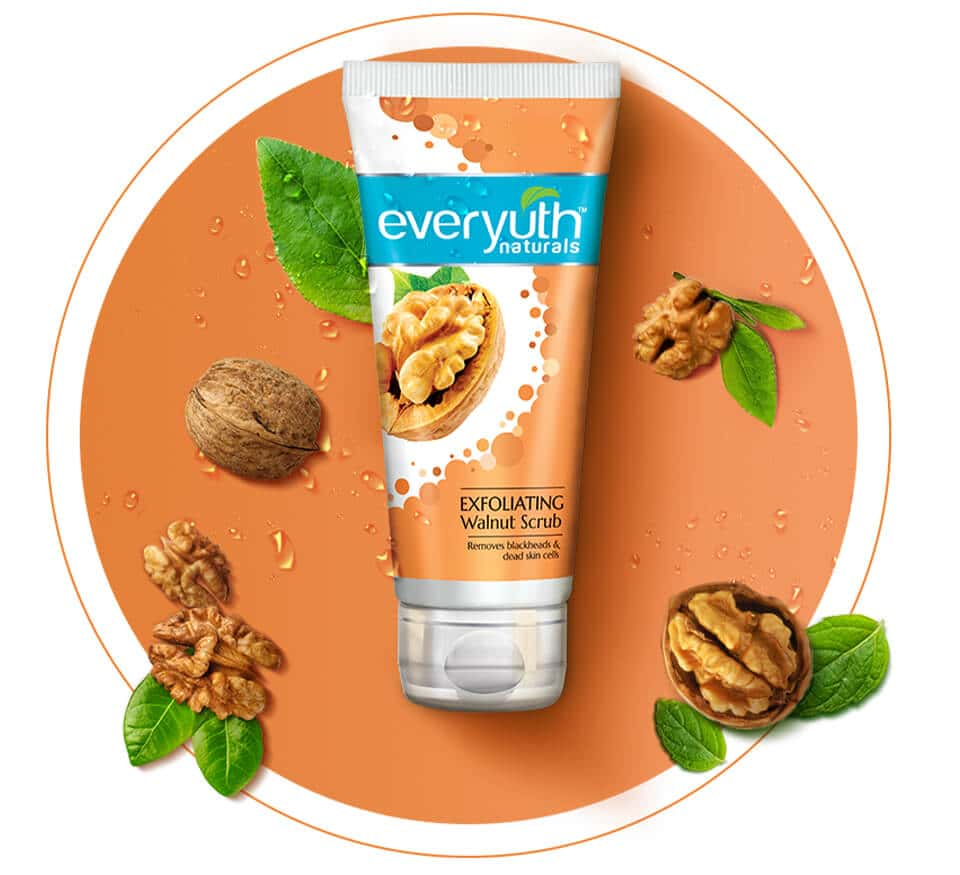 Don'ts
1. Don't use the scrub every day. Using a scrub every day can strip our skin of its natural oils. Understand your skin type and use a scrub accordingly. The Walnut & Apricot scrub ensures that your skin does not lost its essential oils while maintaining the skin's moisture levels.
2. The pressure while scrubbing shouldn't be intense and should be in a dragging motion. We don't want to irritate our skin.
3. Avoid using scrubs when you have wounds on your face. If you have pimples and acne, make sure that they are completely dried out before using a scrub. Scrubbing over active pimples may aggravate the skin.
4. Don't expose your skin to the sun immediately after using a scrub. Our skin is sensitive and raw. Wait for a little while, apply sunscreen and then leave. However, the best time to apply a scrub is the nighttime, and it gives our skin time to absorb the benefits.
5. Avoid steaming your face before and after scrubbing. We want our skin to be cleansed; steaming opens the pores, and scrubbing over them can be damaging.
How to use a face scrub?
Using a face scrub is easy. Let's go over the steps of how to scrub face:
1. Wash your face with a good quality face wash. Do not use a towel after this.
2. In the palm of your hand, take a coin-sized amount of your favourite face scrub.
3. Apply the face scrub on your wet face, and with gentle and circular motions, scrub the face. Use upward motions and focus on areas like lips, neck and nose.
4. After you've finished exfoliating, use some lukewarm water to wash your face.
5. Pat your face gently with a soft towel.
Things to keep in mind while using a face scrub
1. Always buy a face scrub that suits your skin type
2. Never forget to use a cleanser before scrubbing and moisturiser after
To conclude, a face scrub is essential for youthful and bright skin. It's that essential product that will take our skin to the next level.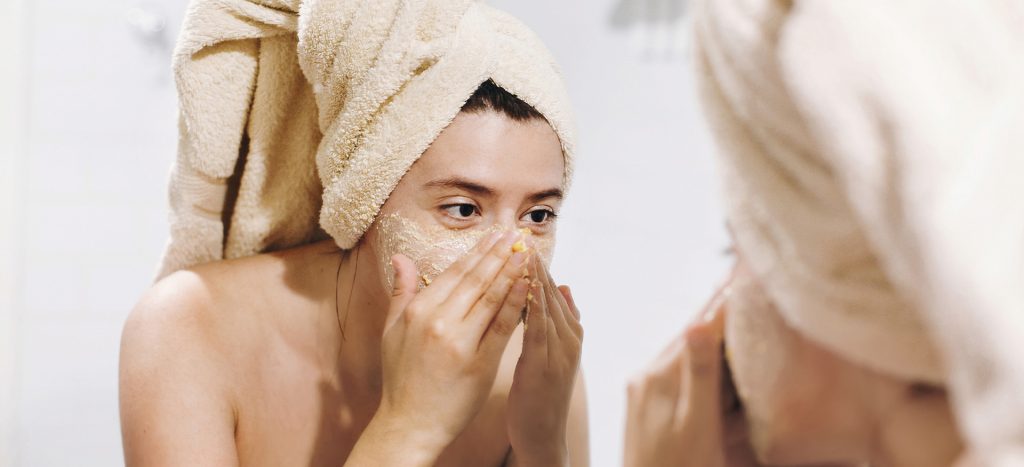 Also Read: Guide To Choose The Best Scrub For Your Skin
Frequently Ask Questions About Face Scrub
1. Which scrub is best for glowing skin?
Everyuth Natural's Walnut Scrub is one of the best scrubs. It is great at removing dead skin cells and lending our skin a youthful glow.
2. How long should I leave the scrub on my face?
The scrub should not be left on the face, simply massage it for about forty seconds and wash it off.
3. What is the best time to use a face scrub?
There is no ideal time, but a nighttime skincare routine can have a facial scrub.
4. How do I choose the right face scrub?
The right face scrub won't leave your skin feeling dry and won't steal away your skin's essential oils. Everyuth's Walnut face scrub is a great exfoliator that nourishes your skin with natural ingredients while getting rid of grime, dead skin cells, blackheads and whiteheads.
Also Read: Give Your Skin An Invigorating Scrub For The Ultimate Glow