Summers are all about vacations with the fam, bingeing on ice creams and hitting the beach. While we definitely indulge in the first two, the last one gives us jitters when we begin to think about our skin. Our skin is exposed to the sun's rays almost every day; the scorching heat, the sweat and the aftermath of all this – a stubborn tan, make it difficult for us to even think about enjoying time at the beach. But what if we told you that we've got you covered this time with some of the best tan removal products that are packed with the goodness of natural ingredients? Here's what we think will help you fight that tan that you are dreading:
Tan Removal Scrub: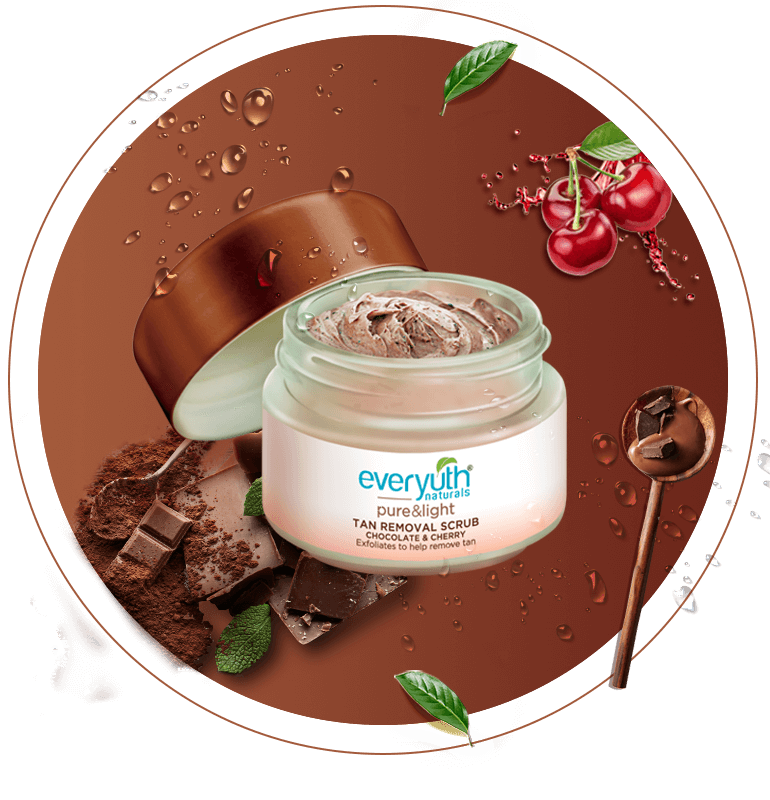 Everyuth's tan removal body scrub is a great summer skincare product. Made with luxurious chocolate and vitamin-rich cherry extracts, the tan removal scrub is a great way to scrub off the tan without damaging your skin. The chocolate helps detoxify your skin and offers the perfect relaxation while the cherry extracts help uncover your skin's natural brightness. The scrub for tan removal is suitable for the face, neck, arms, shoulders and all other body parts that are exposed to the sun.
Tan Removal Face Pack: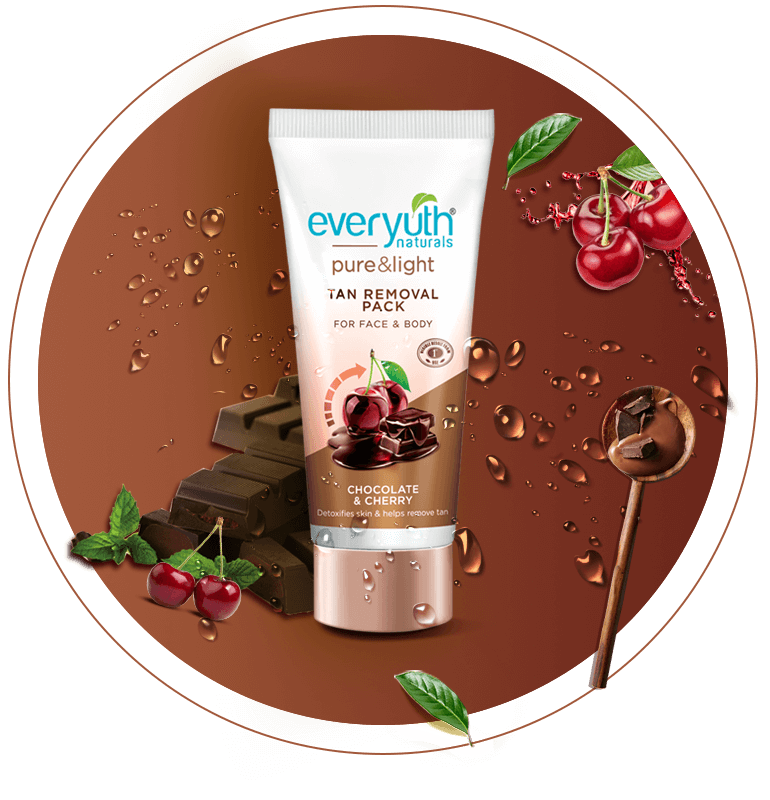 How to use the tan removal pack:
Wash and pat dry the face.
Evenly apply the pack to the face and neck.
Leave for 15 minutes before rinsing with water.
Your skin needs extra care during the summers owing to the strong sunlight and it's almost screaming for protection and attention. This is the best time to bring about a change in your skincare regime and add or delete certain daily products. Depending on your skin type, pick products that can help your skin remain healthy and happy. If you want to face summer (pun intended) – head-on then these skincare products will definitely help you beat the heat in the right way.