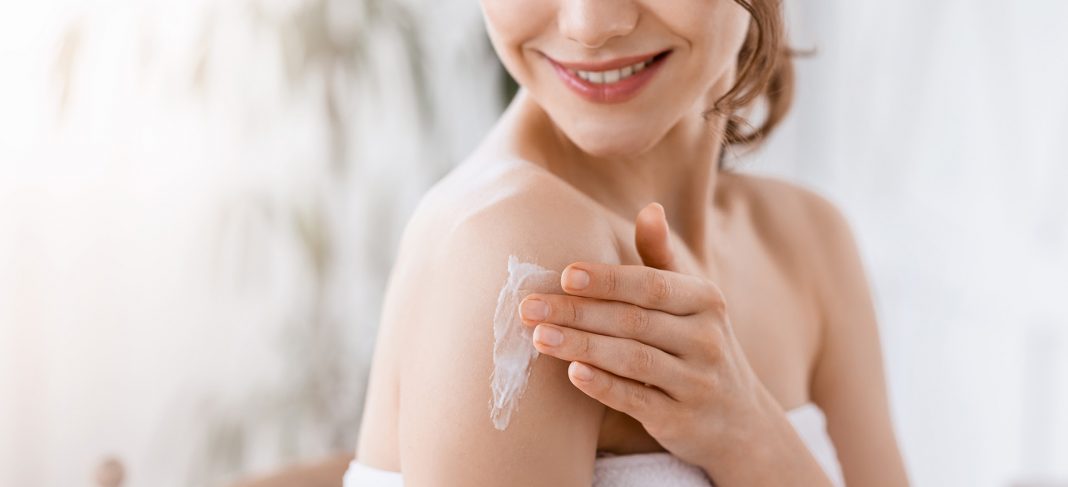 When it comes to nourishment of the skin, nothing does it better than body lotion, our skin is always parched of water and other nourishing ingredients, and it is essential to take care of it in an adequate manner. No matter what the weather is outside, our skin needs its daily dose of moisturization. So, picking the right body lotion can make a whole lot of difference to your skin's health and texture. Let's start with the basics: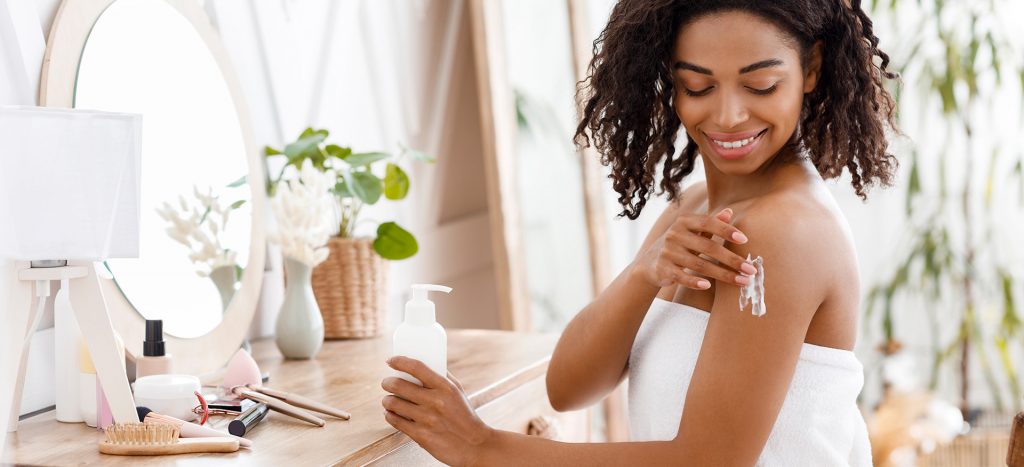 WHAT IS A BODY LOTION?
A body lotion is creamy, nourishing body milk which also includes other ingredients like berries, cocoa, and fruits. Everyuth Natural Body Lotions are made of natural ingredients and offer various nutrients to our skin. It is essential to identify the purpose of a body lotion before buying one; during summers, we often need body lotion with SPF to protect ourselves from the harsh effects of summer. Therefore, purchasing sun-protecting body lotion is essential.
However, it is essential to understand how to use body lotion. Let's take a look at this guide to applying body lotions.
A GUIDE TO APPLYING BODY LOTION
Step One: Apply your lotion on freshly bathed skin first thing in the morning. Take a small quantity of body lotion in your hand.
Step Two: Gently massage this body lotion onto your skin in circular motions. You can add more to your palm if the initial amount feels less
Step Three: It is essential to regularly apply your body lotion daily for the best results. Body Lotions with SPF are best applied every few hours for the ultimate sun protection
BODY LOTIONS AT EVERYUTH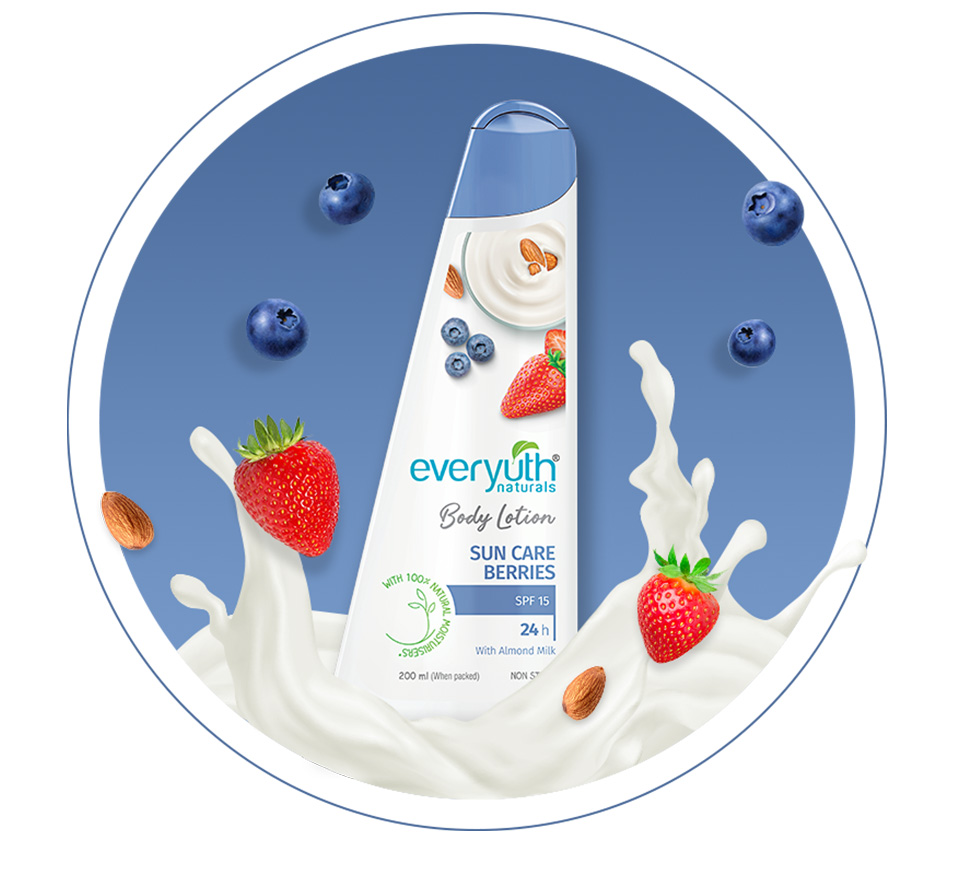 Body lotions at Everyuth are some of the best body lotions on the market. These best body lotions offer a host of benefits.
1. Everyuth Naturals Nourishing Cocoa Body Lotion offers 48 hours of intense moisturization. This cocoa body lotion provides quick absorption and provides the skin with deep nourishment.
2. Everyuth Naturals Rejuvenating Flora Body Lotion offers twenty-four hours of daily absorption; the blend of delicate floral goodness with almond milk offers sensitive care to rejuvenate the skin.
3. Everyuth Naturals Soothing Citrus Aloe Body lotion is one of the best aloe vera body lotions and offers anti-bacterial protection; this lotion gives the skin a soothing touch and makes it soft and supple.
4. Everyuth Naturals Sun Care Berries Body lotion offers SPF 15 for Sun protection; this lotion keeps the skin nourished, safe and supple. The quick absorption of this lotion makes it perfect for summers.
Benefits of Applying Body Lotion In Summers:
Let's take a look at the benefits of applying body lotion:
1. Regular application of body lotion keeps the skin youthful
2. Body lotions make the skin soft, dewy and supple
3. Body lotions are great at providing the skin with lasting moisturization
4. Body Lotions also offer protection against environmental agents
5. Body lotions make us smell good; they have gentle fragrances which keep us happy throughout the day
Also Read: Ace Summer Moisturization with These Non-sticky Body Lotions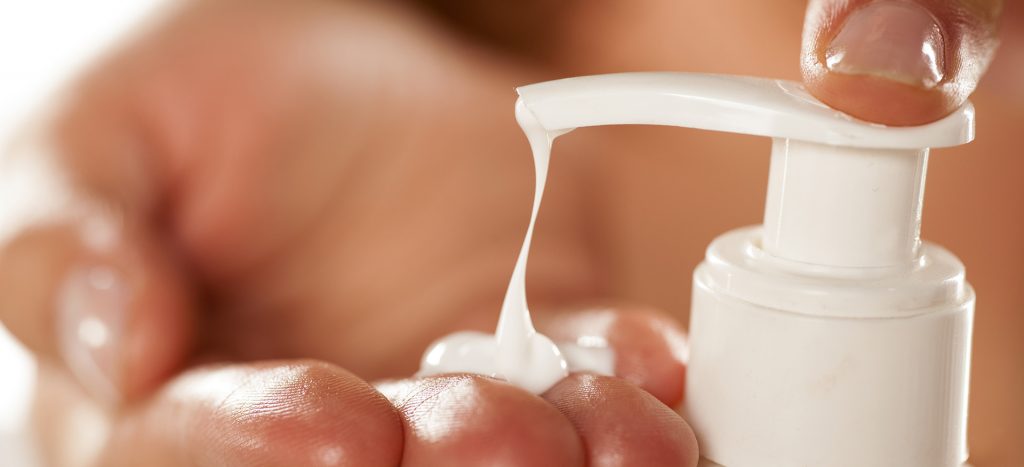 Everyuth's different body lotions are prepared to keep in mind Indian skin and the Indian weather. The non-sticky and easily absorbable formula ensure that your skin isn't left feeling oily after applying the body lotion. Get ready to flaunt supple, smooth and healthy skin with Everyuth's amazing body lotions.