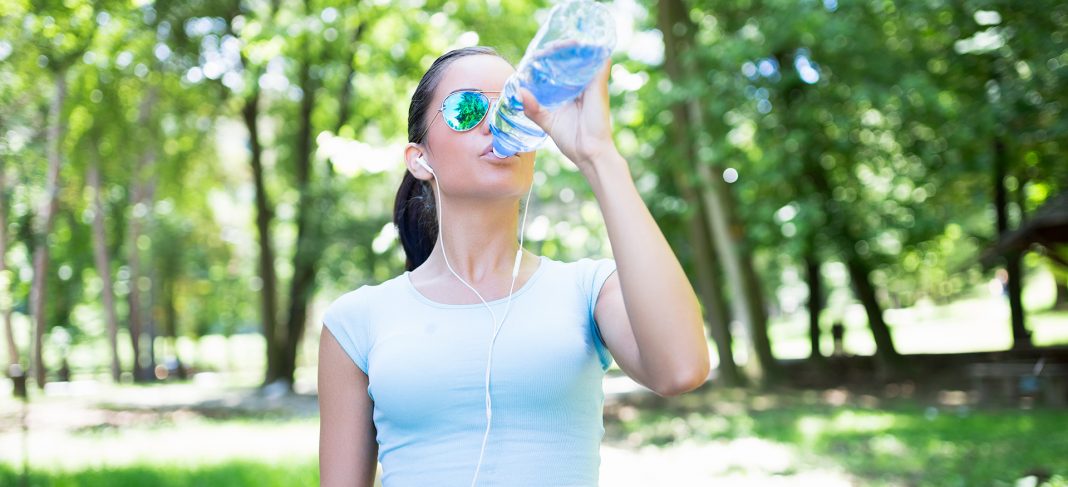 Dehydrated skin looks dull and lackluster. Seldom do we realize that our daily habits are causing side-effects on our skin. There is a fair amount of difference between dry and dehydrated skin. Dehydrated skin is a temporary phase until you fix it and provide your skin with the right nourishment, making it regain its suppleness and moisture. The easy way of avoiding dehydrated skin is to bypass all the factors that may be causing your skin to look the way it is.
3 habits that are causing your skin to dehydrate:
1) Intensive Workout(without proper hydration):
Daily exercise is important not only for your body but also for your skin. However, excessive sweating may deprive your skin of hydration. So make sure you keep sipping enough water while you are busy working on that summer body.
Tip: Your water intake in the summer should be anywhere between 2-3 liters. One of the biggest summer skincare tips is to keep yourself hydrated with coconut water, fresh fruit juices, buttermilk and of course, water.
2) Not Eating Right:
We are often too lenient with our daily lifestyle and can't resist that oily junk food. However, your desired wish of healthy skin demands you to eat right and give it the right nourishment. Thus, it is of utmost necessity that you bless your body with nutrients and minerals derived from a healthy, balanced diet. So, stop indulging in that packaged food and bring the right change in your diet.
Tip: Even when you are stepping out for a meal, make sure you fill your stomach first with a healthy soup and salad. This will ensure you gorge less on other unhealthy foods.
3) Excessive Sun Exposure:
The sun's harmful rays can have an adverse effect on your skin which may go ignored and noticed in the beginning. However, in no time, your skin will be left feeling dry and lackluster due to constant exposure to the sun.
Tip: Make sure you dab a good amount of sunscreen before you step out of the house. Everyuth Naturals Sun Care Berries Body Lotion is perfect for the hot sun and is hassle-free as it does not leave your skin feeling oily and sticky. If your day includes spending a lot of time under the sun, even after applying a sun block you must carry an umbrella or wear a good hat.
How to take care of your skin in summer?
Face wash to remove excess oil:
During the summer, your skin will secrete more oil and you will be left in sticky situations (pun intended!) Everyuth's Tulsi Turmeric face wash and Neem face wash are perfect for this season. You can cleanse your face twice a day with these face washes. The use of the right cleanser will help control oil on the skin.
Keep your skin hydrated:
Hydrated skin is healthy and looks absolutely gorgeous. It is important to ensure it is hydrated at all times. Everyuth's non-sticky body lotions are perfect for the summer when you are looking for light formulations.
Exfoliate for healthy skin:
Don't give up on exfoliation even during summers. The process of removing dead skin cells from your skin's surface will ensure your skin looks healthy all day, everyday.
Use a good peel off mask:
Get your hands on a good peel off mask like Everyuth's orange peel off mask that is made of natural oranges and will leave your skin nourished and looking absolutely great.
Conclusion:
During the summer your skin needs a little more help. Just like we feel tired because of the harmful UV rays, our skin feels worn out too. Make sure you add more nutritious food to your meals and natural skincare products in your daily regimen.
Also Read : Yes, Your Skin Can Be Stressed Too: A Skincare Routine For Tired Skin