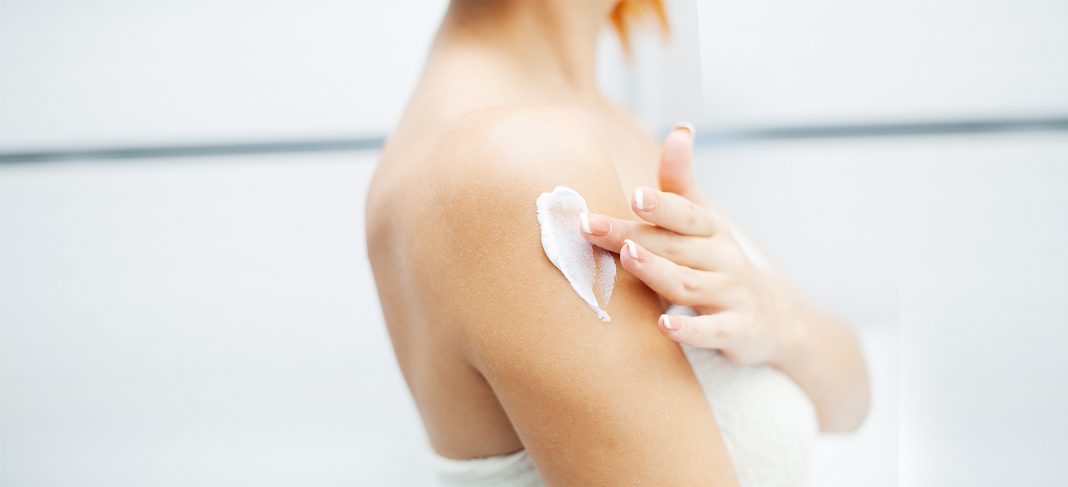 Summertime skincare routine can sometimes seem like a task especially when you know you are going to be sweating and your products are all going to add to the stickiness. That being said, there's no way you can skip your skincare routine because that would just leave your skin naked to the sun causing more problems. While the regular cleansing and exfoliating is something that should definitely be continued, we are here to talk about moisturization during the summers.
Layering your skin in the heat is something we all want to avoid doing, however skipping the body lotion or the sunscreen is a big no. So, at Everyuth we decided to combine the goodness of a natural body lotion with a protective sunscreen. Presenting to you a skincare product made especially for those who are on the lookout for the best body lotion with SPF – the Sun Care Berries Body Lotion.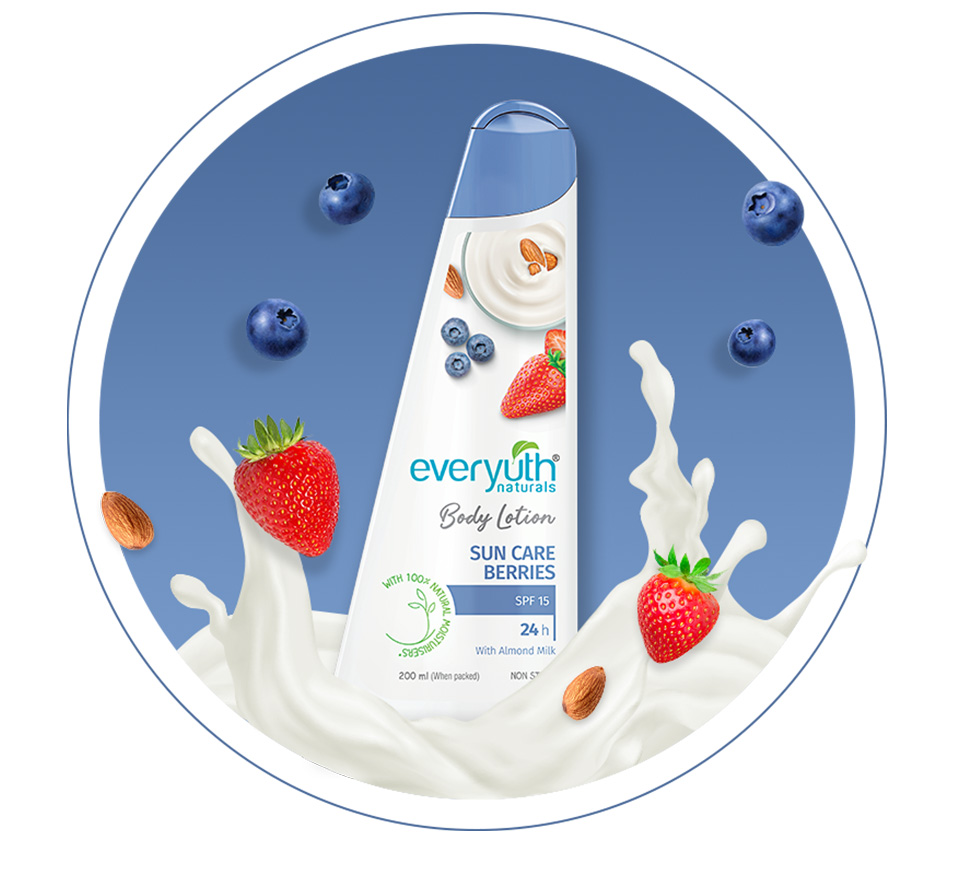 Packed with the goodness of berries and protection of SPF 15. With its fresh fragrance and ultimate moisturization, this sun protection body lotion is a must-have in every skincare kit. Nourish your skin with natural berry extracts blended with almond milk. It is recommended for all skin types and is made with natural berries and 100% pure almond milk.
Benefits of the berry extract body lotion:
1. Almond Milk offers nourishment and moisturisation
2. Berries are vitamin-rich nutrients that help the skin remain soft, supple and healthy.
How To Use:
Step 1: Take a small quantity of body lotion with SPF on your palm.
Step 2: Dab it across your face and body with your fingers.
Step 3: Smear it lightly with your palms till it's absorbed in your skin.
Everyuth has a range of body lotions for all skin types, however, the sun care body lotion comes packed with sun protection which makes it an ideal buy for the summers. Whether you are headed to a beach vacay or are just on the lookout for the perfect summertime body lotion, this skincare product will definitely win your heart. Keep it handy with you in your vanity. Its easy absorption ensures that your skin can easily reap the benefits of nutrient-rich berries and its 24-hour protection ensures that your skin remains hydrated through the day. The goodness and berries and almond milk will nourish your skin and will leave it feeling healthy, smooth and fresh. The lightweight formula of the body lotion is one of the main reasons why it is a summer bestseller because it leaves your skin feeling free from stickiness. This natural body lotion will keep your skin safe and supple.