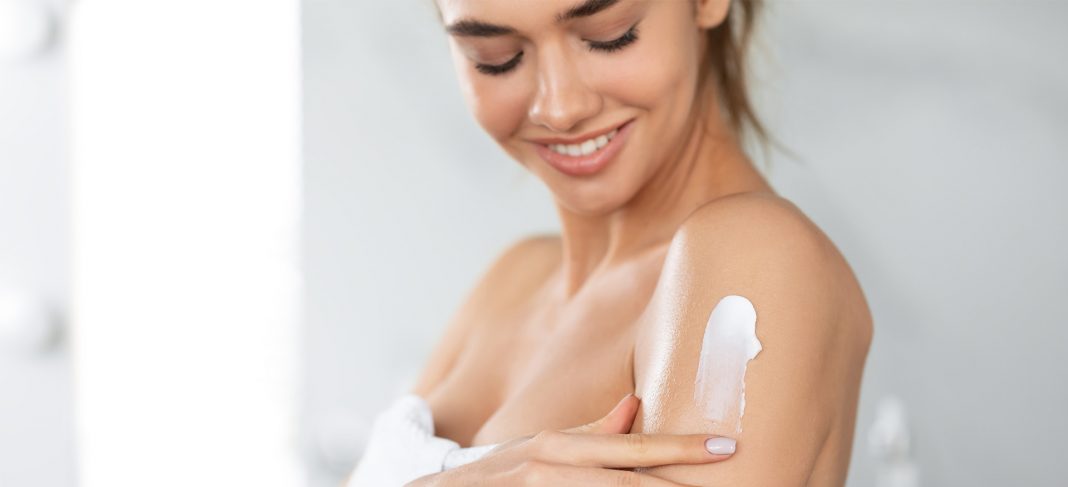 With the gradual fall in temperature and sweater weather slowly approaching us, it is time to flaunt our winter wardrobe. But dry skin always tends to make an unwelcomed appearance at this time of the year. When your skin is dry, it looks rough and dull and also feels extremely unhealthy. Although it is important to be a moisturizing maven all throughout the year, this time as your skin requires an extra amount of attention and hydration. Everyuth Naturals has launched some of the best body lotions packed with the goodness of almond milk. Here's a detailed guide about each one of them and why you should add them to your daily skincare arsenal:
· Rejuvenating Flora:
A body lotion for sensitive skin, the rejuvenating flora rejuvenates and relaxes your skin while providing moisturization. A non-sticky formula ensures that even the long-lasting moisturization of the lotion does not leave your skin feeling sticky and greasy. Made with almond milk and floral extracts, this floral body lotion is everything that your delicate skin needs.
· Nourishing Cocoa: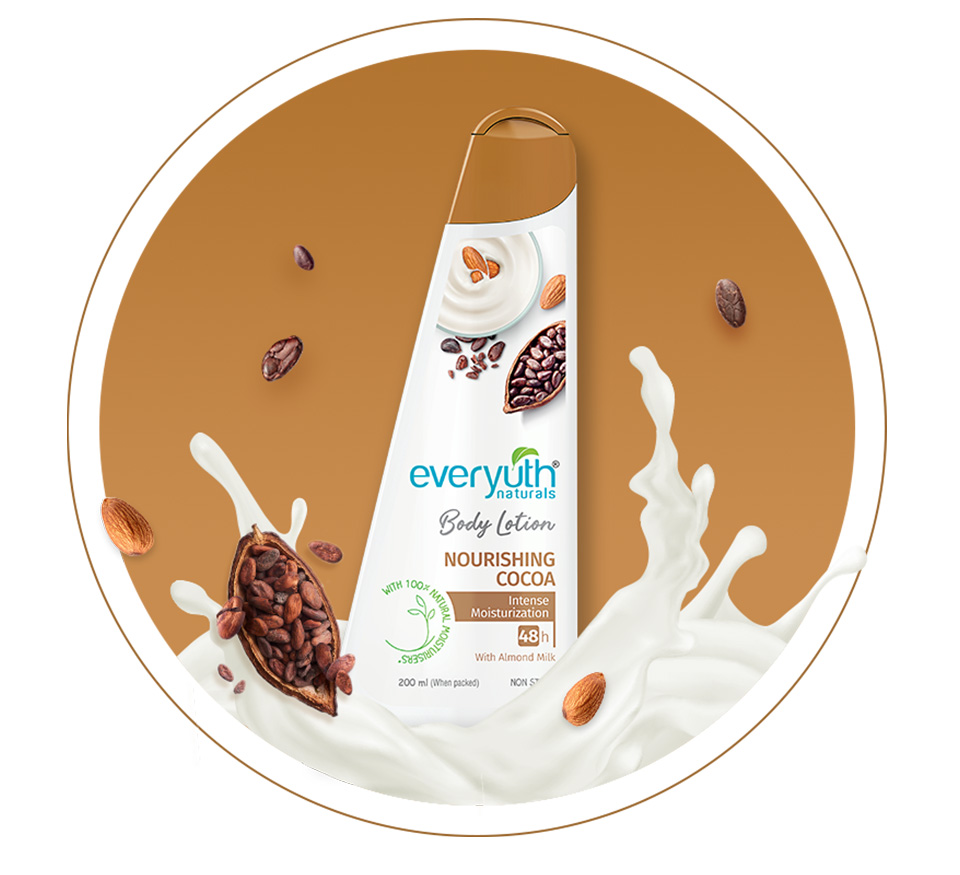 A body lotion for extra dry skin, the nourishing cocoa body lotion provides your skin 48 hours of hydration with the goodness of cocoa and almond milk. If your skin is shouting for moisturization and is extra itchy and scaly, the cocoa body lotion should be your go-to skincare product. Pure cocoa is a great ingredient that nourishes the skin deep down and keeps it soft and supple.
· Soothing Citrus Aloe:
Aloe vera is known to be one of the best natural ingredients that hydrates, calms and treats your skin with love. This anti-bacterial body lotion keeps the pesky bacteria at bay and provides your skin with the nourishment it needs. The soothing citrus aloe lotion blends orange, which is rich in antioxidants, and pure aloe vera, an ingredient that has multiple benefits for the skin.
· Sun Care Berries:
A body lotion with SPF is the skincare product of our dreams. No more layering and an all in one product that not only nourishes your skin but also provides protection against the sun. Made with a mix of natural berry extracts, these vitamin-rich ingredients will help your skin stay hydrated and healthy.
The quick absorption formula of each of these body lotions ensures that your skin is well nourished. All these products are paraben-free and cruelty-free so you can pamper your skin without any guilt. Specially customized for different skin types, these body lotions are the perfect solution to your dry skin woes. Make sure to keep your skin moisturized and nourished all-round the year with skincare products that boast of the goodness of natural ingredients.