Why Is Skincare Routine Important?
A daily skin care routine is important and should not be skipped to ensure our skin remains healthy and happy. A good skincare routine will help our skin look young, bright and dewy while neglecting it can lead to various issues like dead skin build-up, acne and blackheads. A skincare routine is also important to keep environmental factors such as UV rays and pollutants at bay.
Know your Skin type
To arrive at a proper skin type you must understand your skin. There are four different types of skin:

1. Dry Skin:
Dry and flaky skin is rough and itchy and requires the right amount of moisturization to ensure it's healthy and glowing.
2. Oily Skin:
Oily skin is a result of excess sebum that is produced by our sebaceous glands. It is prone to acne and breakouts, which is why it requires special care.
3. Sensitive Skin:
Sensitive skin requires products that are not harsh and those that are gentle on the skin. It is prone to rashes and redness.
4. Combination skin:
A mix of oily and dry skin, combination skin may look difficult to deal with but with the right skincare products, you can ensure it's healthy.

Depending upon your skin type, you can follow daily skin care routine tips and include the ideal face cleanser, face toner, face moisturizer and face sunblock. Everyuth's 'Know Your Skin' quiz can help you understand what your skin type is and help you pick the right products for your skin
A step-by-step guide to a perfect skin care routine
Beautiful and glowing skin is sought after by almost all of us. Now, just like every other thing in life, this takes time & effort. You need to be extremely careful with the skincare products you use, the order in which you use them, and whether they are right for your skin. Here's an easy-to-follow step-by-step guide that you can follow on a daily basis.
Cleanse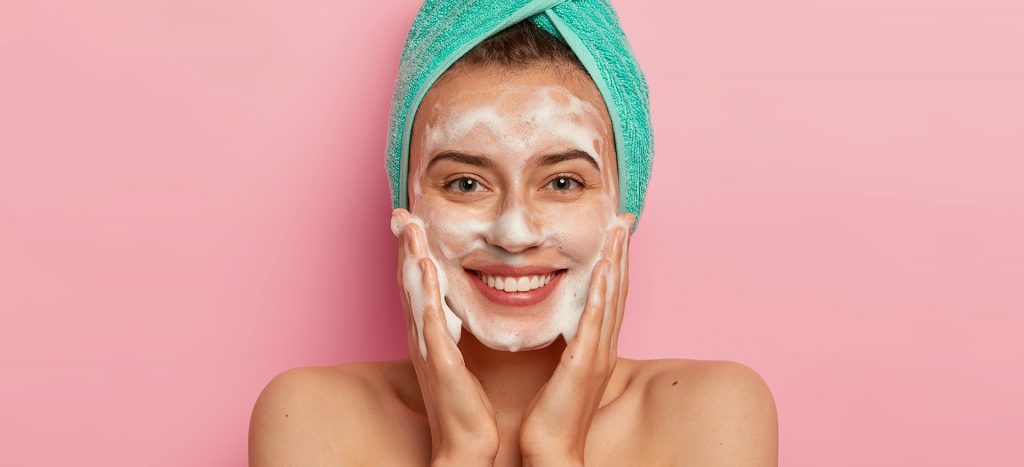 The very basic and most important step of your daily skincare. Whether you're back after a long day in the office or have just returned home from the gym, you need to cleanse your face with a good face wash. Everyuth's Tulsi Turmeric Face wash is one of our favourite picks as it is a purifying face wash that removes the gunk from your face. A face wash helps keep your pores clean and prevents your skin from breaking out as the skin gets to breathe.
Exfoliate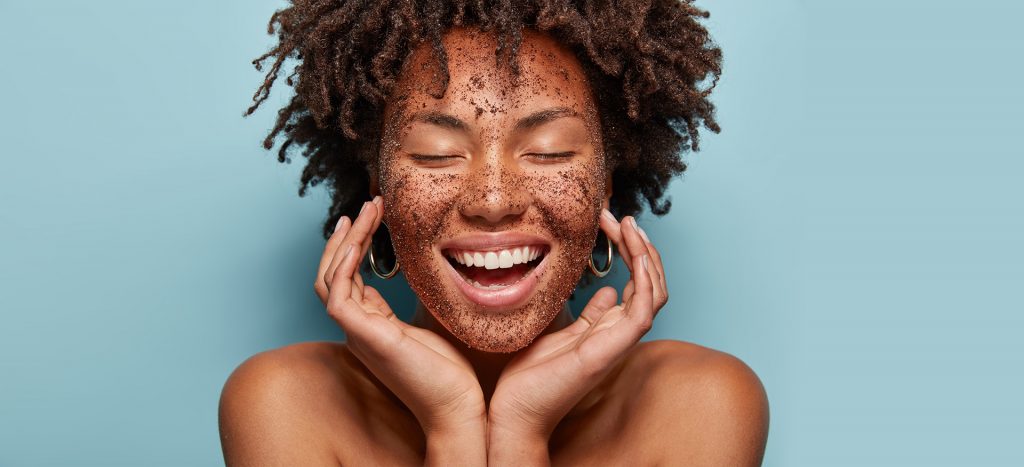 Exfoliation with a face scrub should be your next step. A good face scrub will help deep clean your pores and help get rid of dead skin cells, blackheads and whiteheads. Everyuth's Walnut Face scrub is packed with the goodness of natural walnut shells which not only help deep cleanse the skin but also nourish it.
Moisturize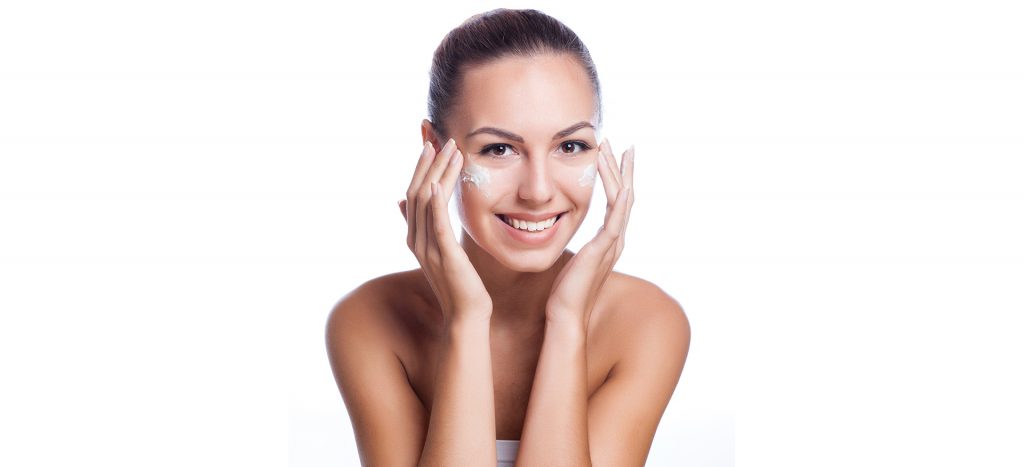 Nothing looks better than a well-hydrated and moisturized face. In the summers and monsoon, you may not feel the need to moisturize, however, your skin needs a light moisturizer even on hot and humid days. Everyuth's range of body lotions are lightweight, can be easily absorbed and also nourish the skin with their natural ingredients
Use Sunscreen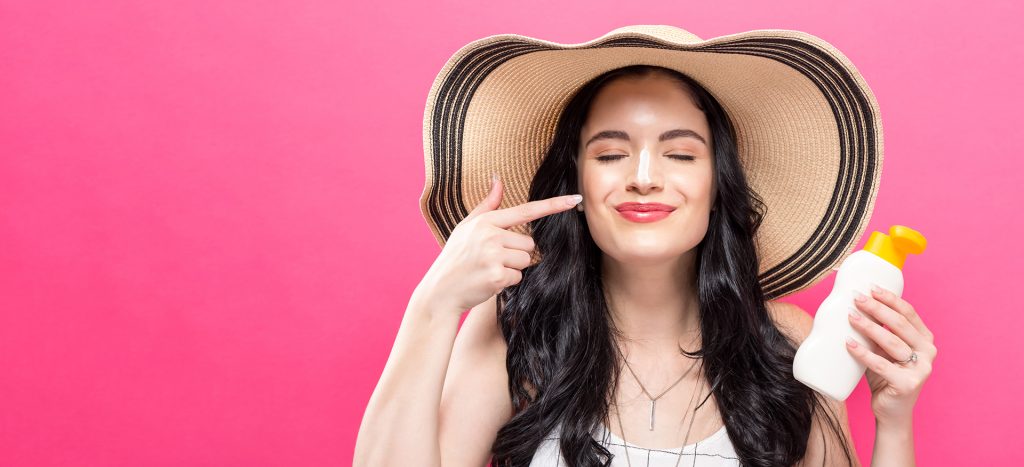 While you must've heard this an infinite number of times before, we repeat it again – Do not skip the SPF. It sits on top of your skin and prevents any damage caused by the UVA and UVB rays of the sun. This is one beauty-care product that is non-negotiable. Everyuth's Sun Care Berries Lotion with SPF 15, moisturises your skin while protecting it from the Sun.
Skin Care Do's and Don'ts
Let's take a look at a few skincare do's and don'ts:
DO's:
1. Follow your skincare routine regularly
2. Follow a night face routine as well. Our skin repairs at night and requires the strength of the products.
3. Sunscreen is an absolute must.
DON'TS:
1. Don't randomly pick skincare products from shelves, do your research!
2. Don't go out of the house without applying your sunblock
3. Don't miss out on the essential CEM routine! Your skin should be able to rejuvenate and replenish
FAQs about daily skincare routine
1. What is a good beginner skincare routine?
A CEM [Cleansing-exfoliating-moisturising] is one of the basic routines that every beginner can follow! These skin care routine steps can be followed by anyone.
2. What are the 3 basics of skin care?
The three basics of skin care are using a good face wash, exfoliating at least twice a week and never stepping out without a sunscreen.
3. Is a skincare routine necessary?
Yes, a skincare routine is necessary. Just as we take care of our body through exercise, similarly, we take care of our skin with a dedicated routine.
4. How often should you do a skincare routine?
Skincare routine should ideally be practised every day.
5. Should I do my skincare routine in the morning and night?
You must follow your face care routine every morning and night. A daily skin care routine at home isn't too time consuming!
To, if you're spending a lot of moolah on the wrong products and still wondering why your skin isn't looking the best, you know now. Also, layering is key to great skin. It is the secret to glowing, plump, and healthy skin.
Also Read : Why Cleaning Your Skin Is The First Step To Your Daily Skincare Regimen