You might be wondering why peel off masks are trending all over the beauty market. They are easy to apply, show results within a few minutes,and the best of all, can be done without any assistance (and tantrums) from the parlour didi, from the comfort of your home.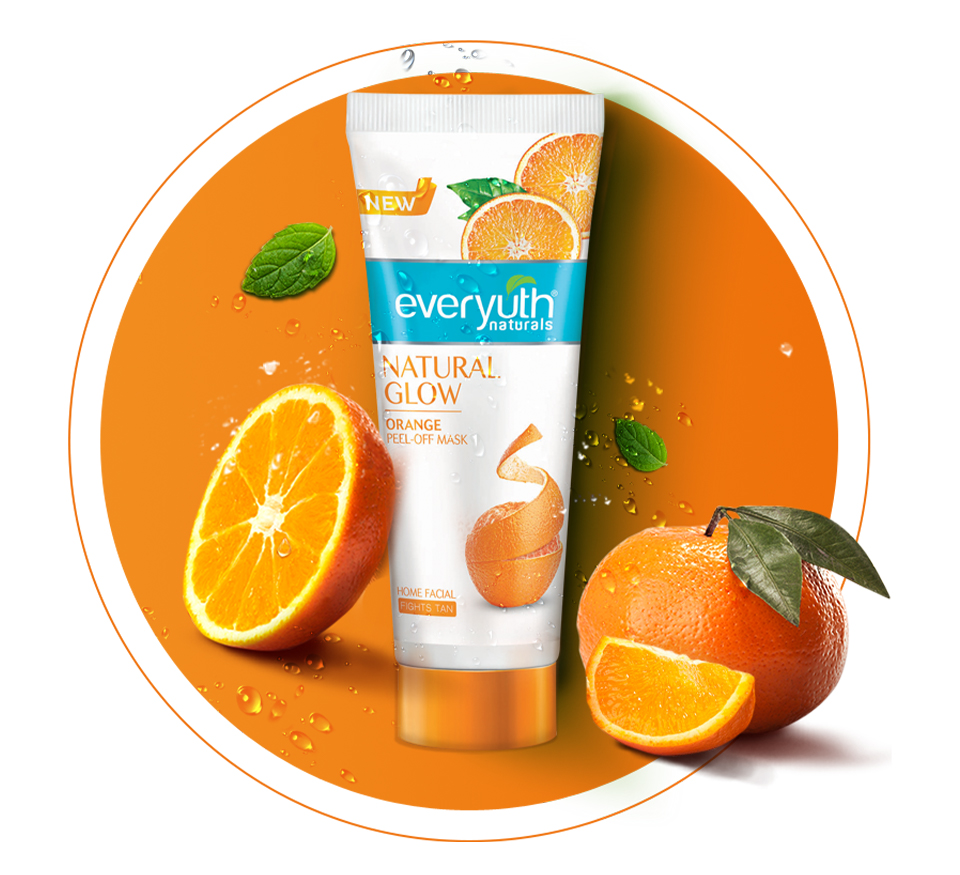 Everyuth Naturals has brought together the benefits of a peel-off mask and blended it seamlessly with one of the most underrated skincare ingredient – Oranges. With a blast of fresh oranges and Vitamin C, your skin will be left nourished, feeling fresh and rejuvenated. Here's all you need to know about Everyuth's Orange Peel Off Mask and what makes it the best peel off mask.
· Suitable for all skin types:
The orange peel off mask suits all skin types and is specifically the best peel off mask for oily skin.
· Enriched with fresh orange extracts:
Natural ingredients like orange peel extracts energize your skin with vitamins and help unravel your skin's natural glow.
· A powerful source of antioxidants:
Oranges are a great source of Vitamin C and the antioxidants found in oranges help fight free radicals that in turn will improve your complexion.
· Deep cleansing of pores:
One of the biggest peel-off mask benefits is that it cleanses the pores and your skin from any dirt, bacteria and grime that has built up over time.
· Results within 15 minutes:
Who doesn't like a skincare product that shows its magic within minutes. Let the orange peel off mask sit for 15 minutes, and you will see a change in your skin's texture and complexion.
· Tightens the skin:
The orange peel off mask improves blood circulation and oxygen supply which helps tighten the skin and thereby makes your skin look radiant and youthful.
The orange peel off mask is one of those skincare products which should be an integral part of your vanity bag and you can use it before any urgent/last minute event. Everyuth Naturals has a wide range of natural products that help your skin recover naturally and fight bacteria, tanning and pimples in the best way possible.