He is your first superhero crush, he was the one who had your back when your world seemed to break down, so when it comes to making him feel special, you have to go a step ahead and do something that's a cut above the rest. This Father's Day, #EveryuthBreaksTheSterotype and hopes to normalize men's grooming. Let's encourage men to take a break and enjoy a pamper sesh without being judged. Here's a fun and simple skincare routine that we devised for you and your father to indulge in this Father's Day. Follow this CEM (Cleanse – Exfoliate – Moisturize) Face Routine and spend some quality time with the man who means the world to you. An easy and completely hassle-free skincare regimen, this trend has caught the attention of many owing to its quick and effective results.
Cleanse:
Cleansing is an underrated skincare exercise. This initial and important skincare step forms the base of healthy and clean skin. More often than normal, men ignore this basic step as they are too tired after a long day at work and can't bother to spend time over this. However, this time around let's explain to our dads how this basic step can change the way their skin feels and looks. Everyuth's Tulsi Turmeric Face Wash is a natural face wash/natural ingredients like Tulsi and Turmeric have antibacterial properties that can help wash impurities and enrich your skin with the nutrients of these organic ingredients. The face wash also works well to lighten acne marks, leaving tough skin feeling better and healthier.
Exfoliate: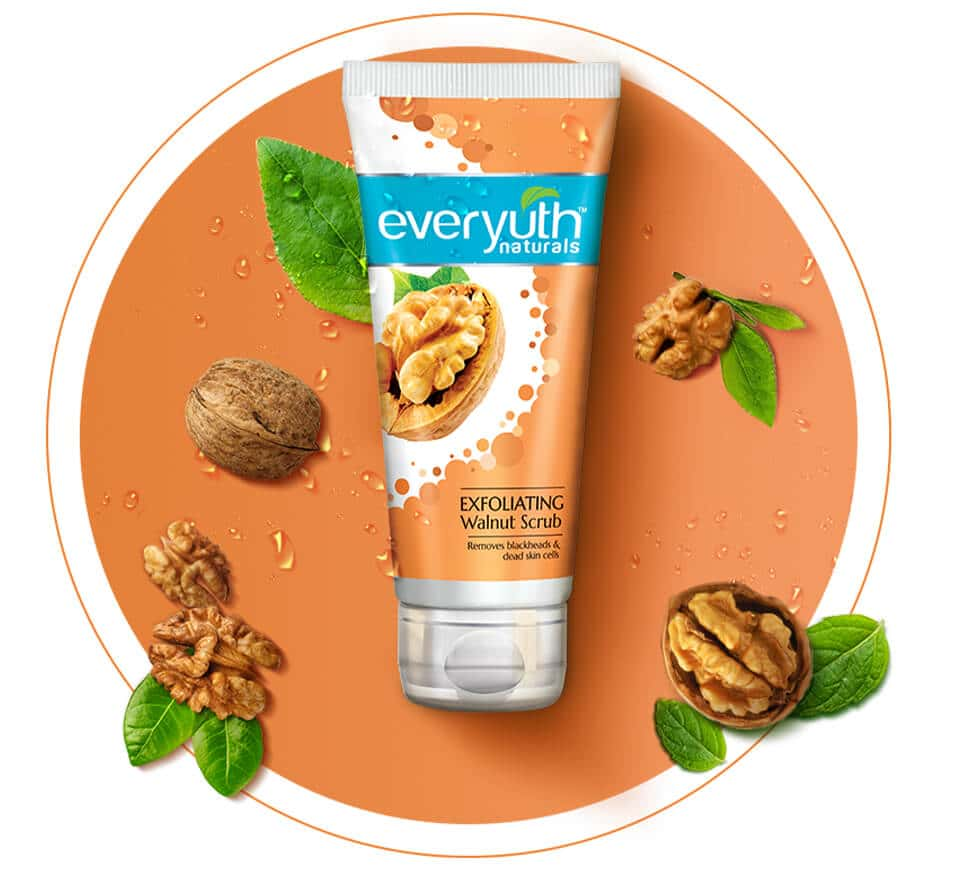 More often than normal, exfoliation is skipped from our weekly skincare routines. We bet most of our fathers haven't indulged in this ever. The build-up of dead skin cells, blackheads and whiteheads over time and exposure to the outdoors, leads to clogging of pores and also makes their skin look dull and drab. An exfoliating face scrub can help their masculine skin stay healthy and nourished. Everyuth's Walnut Face Scrub washes away dead skin cells and grime with the goodness of Walnut shell particles and Vitamin E nutrients. The exfoliating walnut scrub makes skin smoother and beautiful.
Moisturize: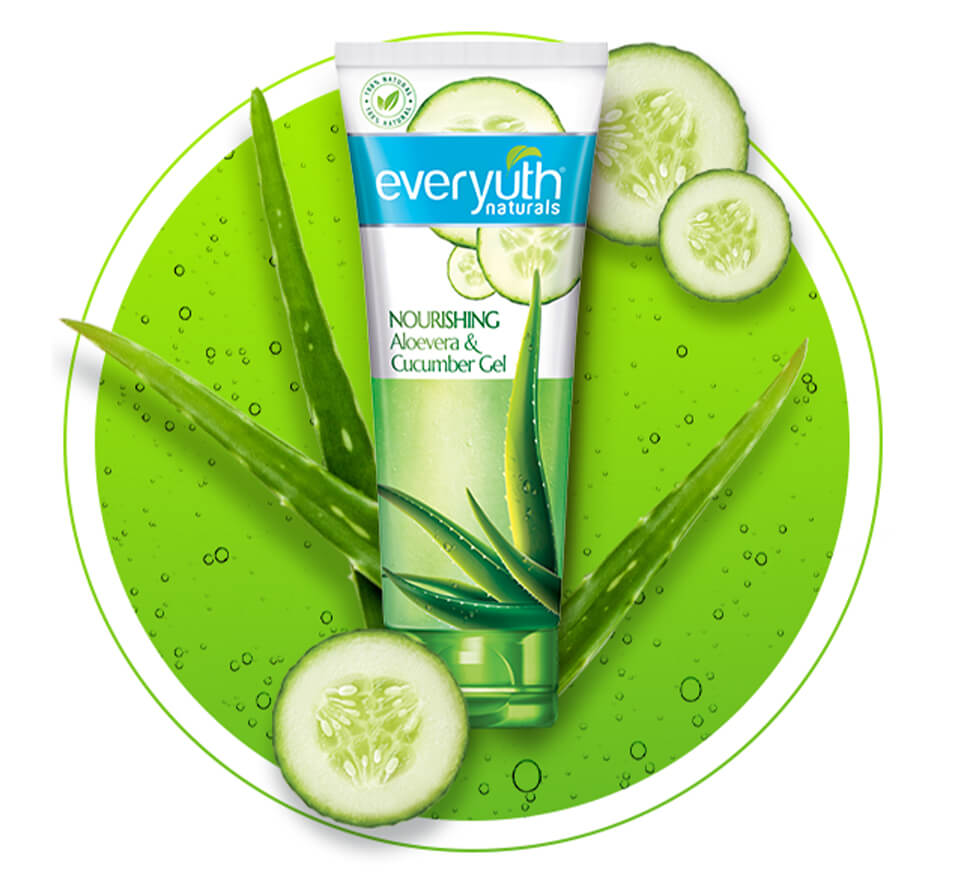 Moisturization is a crucial step as dry and dehydrated skin can not only cause several skin issues but also looks dull and unhealthy. If you are on the lookout for a moisturizing product that your father can use daily and include in his daily skincare routine, Everyuth's Aloe Vera and Cucumber gel are a must-try. The benefits of aloe vera gel are innumerable as the nutrients of this natural ingredient keep skin hydrated and moisturized whereas cucumber extracts soothe skin and help give a cooling and calming effect.
The CEM routine is easy to follow and extremely effective. It helps keep skin healthy and looking more youthful. Try doing this routine along with your father's and make it a bonding exercise.
Here are a few other natural products that you can gift your dad and make his day a wee bit more special.
Body Lotion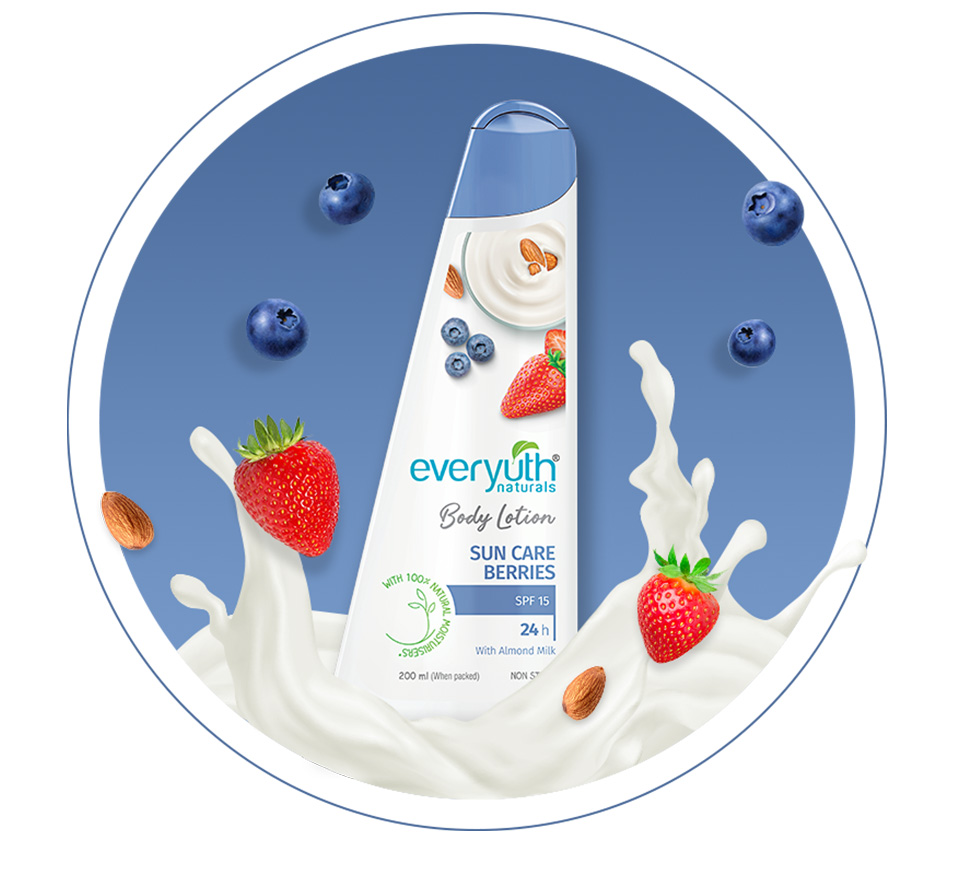 Body lotions are a must-have when it comes to protecting our skin from the drying and damaging effect of the sun and other environmental factors. Even during the summer seasons, using body lotions is essential to keep our skin protected. The Everyuth Naturals Sun Care Berries Body Lotion comes with an added SPF 15. This makes the lotion the perfect gift for a father on Father's Day and the perfect sunscreen lotion for the face as well. With the goodness of almond milk and berries, the skin will be soft and supple and offer moisturization for over twenty-four hours.
Peel-Off Mask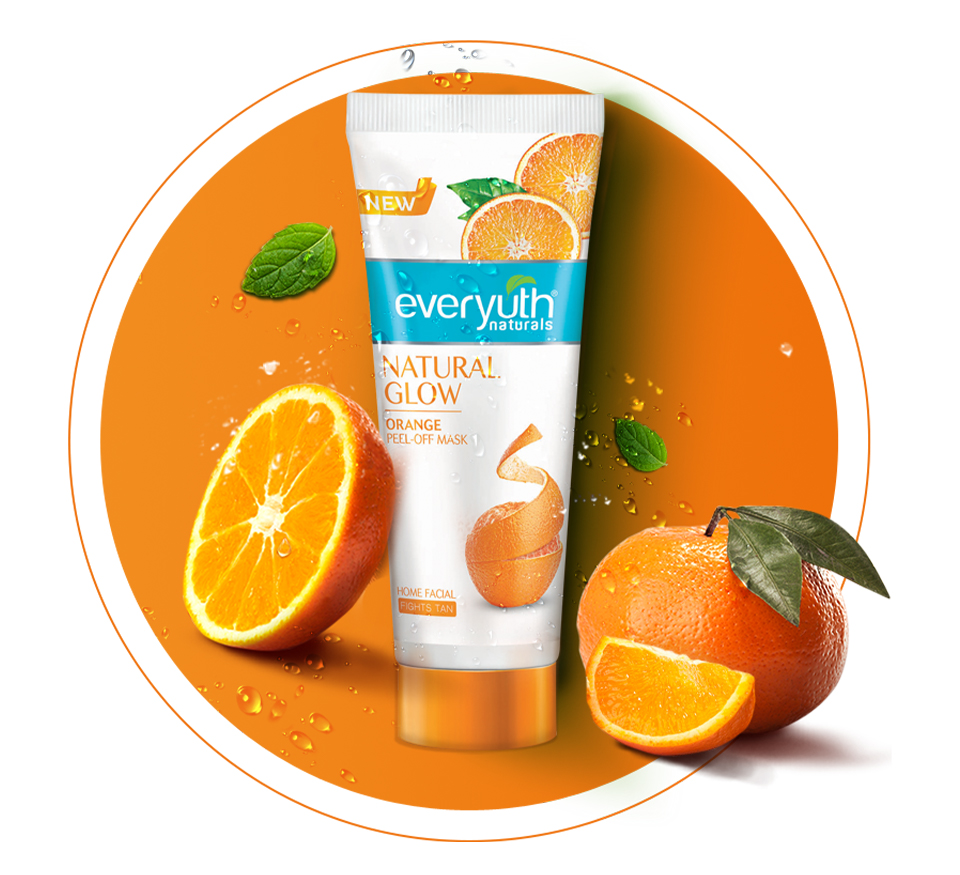 There are days when even our fathers need a little extra TLC to keep their skin in top shape. An orange peel-off mask is just what is needed to keep their faces looking cleansed and refreshed. The Everyuth Naturals Peel-off mask deep cleanses the pores, and takes off the dust, grime, excess oil and toxins. This mask offers prevention against acne, blackheads and pimples as well. The peel-off mask restores the skin's natural radiance and keeps it healthy and plump.
De-Tan Face Pack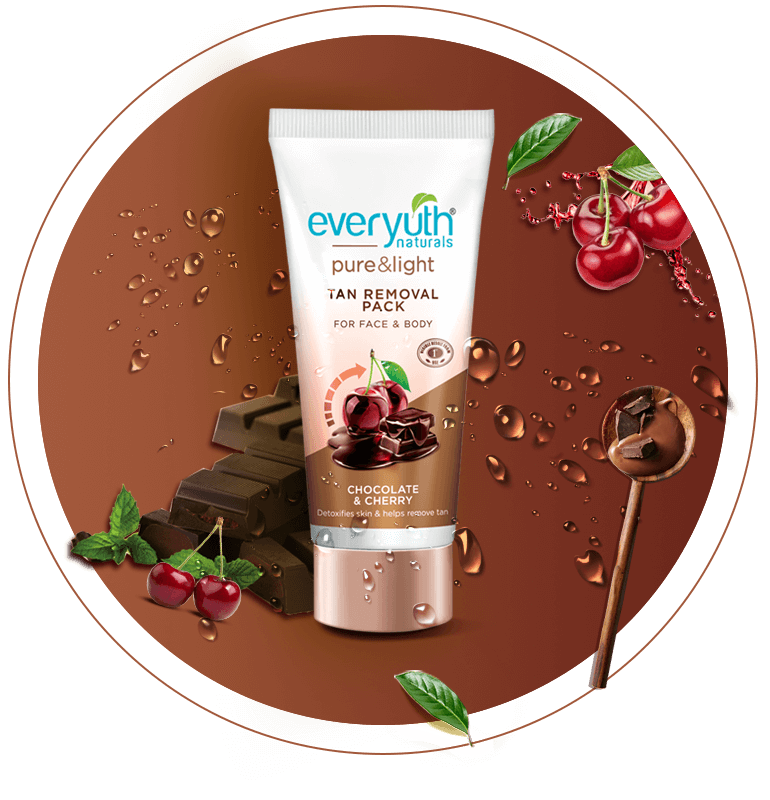 There are various tan removal products in the market but none like the tan removal face pack by Everyuth. The Everyuth Naturals Pure and Light tan removal is an excellent face and bodypack that offers the brightening properties of cherries and the detoxifying properties of chocolate. Our fathers need this beautiful face pack to make sure that their skin is always bright, healthy, and revitalized.
You can end this skincare sesh by gifting your dad a cute hamper of these all-natural skin care products by Everyuth that are easy to use and can work their magic in a matter of minutes. Wishing all the super-dads a very Happy Fathers' Day!