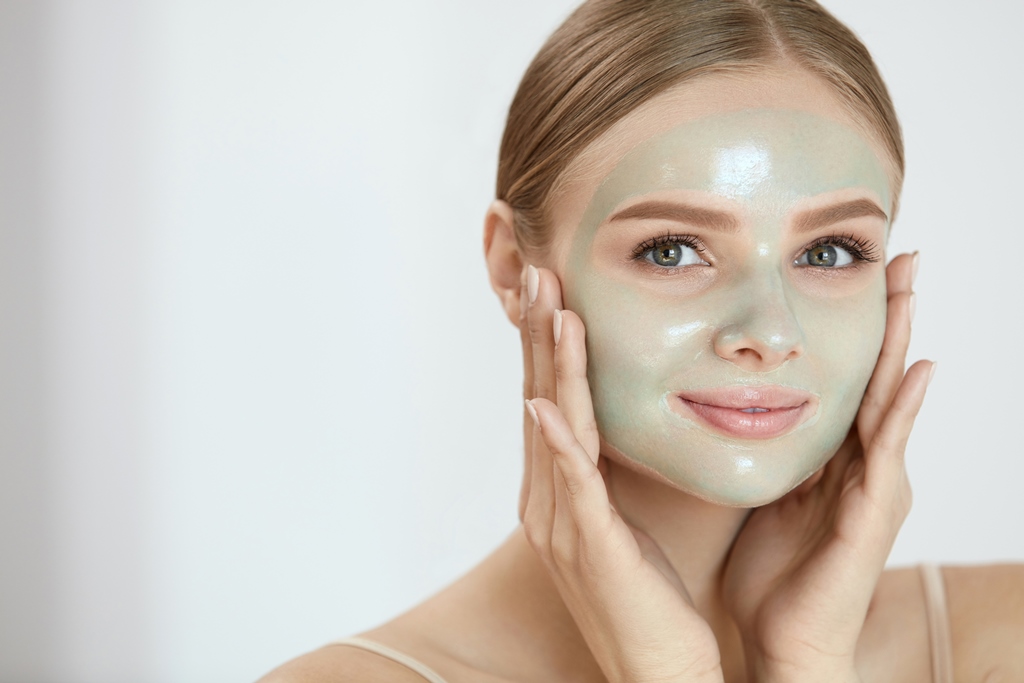 After a long day at work, don't you just love treating yourself to a chocolate cake? Or probably hit the spa after a tiring week? Well, if you can pamper yourself so much, why not pamper your skin too? After all, it works day and night battling dust, grime, and sun rays, yet managing to keep you looking fabulous all the time. The solution? We believe that face mask, often underrated skincare essential is fun, easy to apply, and helps rejuvenate your skin after a long, tiring day.
Try these easy skin rejuvenation tips at home and never let your skin ever have a dull moment!
1. Cucumber & Aloe Vera face mask
Do you suddenly notice everyone telling you that you look awfully tired? Well, that gives away a lot of secrets about your skin. The harshness of the sun and everyday stress takes a huge toll on your skin which makes it lose its natural glow. But worry not, because the Everyuth Naturals Cucumber & Aloe vera face mask is here to your rescue! The high water content in cucumber nourishes and hydrates your skin. Its astringent and soothing properties benefit acne-prone and sunburned skin. Vitamin C & E in aloe vera cleanse your skin from deep within to restore your skin's youthfulness and natural radiance.
2. Papaya mask
Papaya is rightly named the 'angel fruit' due to its versatility and amazing properties. It is rich in alpha hydroxyl acids that act as a natural scrub for the skin. Moreover, the powerful natural properties of papaya, orange peel, and apple in Everyuth Naturals Papaya Face Mask nourish, soften, and purify your skin from deep within to keep it soft and supple always. It is the ultimate face pack for glowing skin.
3. Rose face mask
Roses act as one of the most natural and safest skin-softening agents. Apparently, Cleopatra, the ancient Egypt queen used rose petals in her face mask to enhance her beauty. Rose helps in the treatment of pimples, dark spots, and skin aging. It also maintains skin firmness, promotes elasticity, and imparts a rosy skin glow. Try the new Everyuth Naturals Rose Face Pack enriched with the caressing properties of rose petals and Multani Mitti. This face pack deeply cleanses and removes impurities & bacteria without taking away the skin's natural luster.
4. Neem face mask
Neem leaves have been used since ages for maintaining healthy skin. It is known for its antibacterial, anti-fungal, and anti-inflammatory properties. It is highly beneficial for oily and acne-prone skin. Also, when it contains other natural ingredients like tulsi and sandalwood- just like in the Everyuth Naturals Neem Face Mask, it helps prevent oil secretion, acne & blemishes, and makes way for flawless, beautiful skin. Apply twice a week regularly to reveal a lighter skin tone.
5. Haldi Chandan face mask
Our great grandmothers to Ayurveda gurus to the modern-day stylists, everyone has sworn by the benefits of the good old Haldi and Chandan. The new Everyuth Naturals Home Facial Haldi Chandan face mask is packed with the goodness of sandalwood, turmeric, and saffron. When applied on a regular basis, it can reduce tanning and eliminate dull skin cells and other impurities by acting as an exfoliating agent. So if you're looking for the perfect dark skin treatment and want instant brightness, this mask should be your ultimate go-to.
Go ahead and indulge in these reviving home facials to get a refreshed skin. Trust us, your skin will thank you for this.