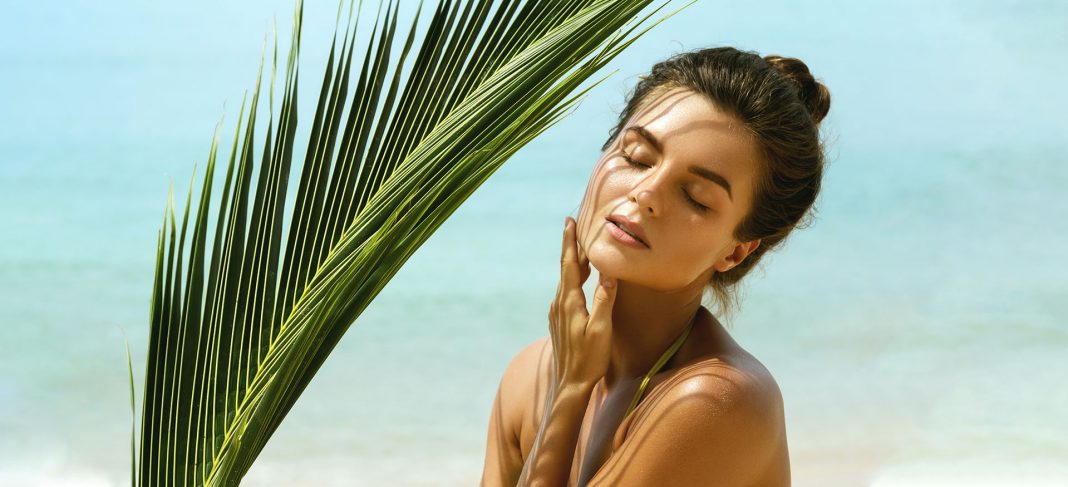 Indian summers are not something that you can take in passing. There's a lot that your skin and body have to go through during this season. The bright sun often plays the devil when it comes to flaunting the perfect skin. It makes your skin look dull and tanned due to the dehydration and greasiness. Here's a guide on the different methods to remove sun tan.
· Sunblock: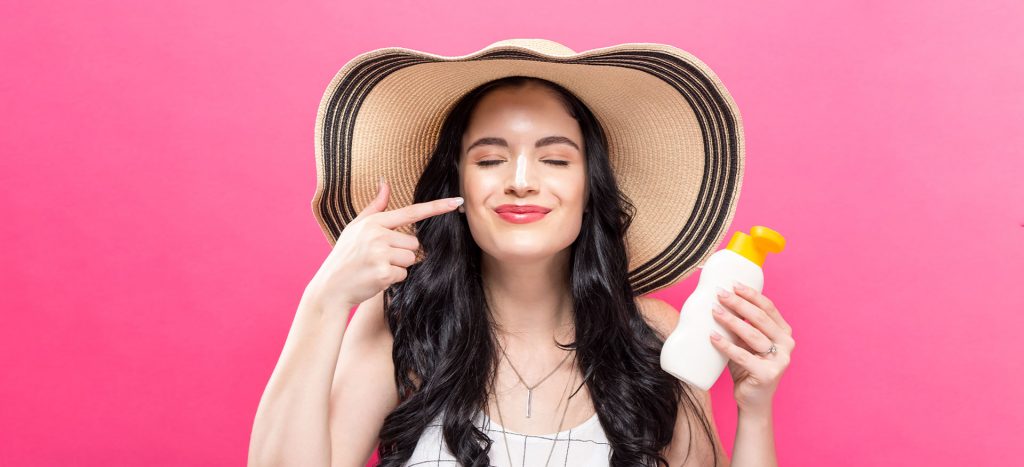 Stepping out in the scorching heat is a task in itself. Even if you plan on heading out to work in a cab and plan on sitting in an air-conditioned room the entire day, you still can't miss out on sunblock. A sunscreen lotion for your body and face is essential. The sun can damage your skin in more than one way and a good sunscreen protects your skin from that. Everyuth's sunblock with SPF 50 not only keeps sun damage at bay but also keeps your skin moisturized.
Also Read – What to know before buying Sunscreen
Cleanse: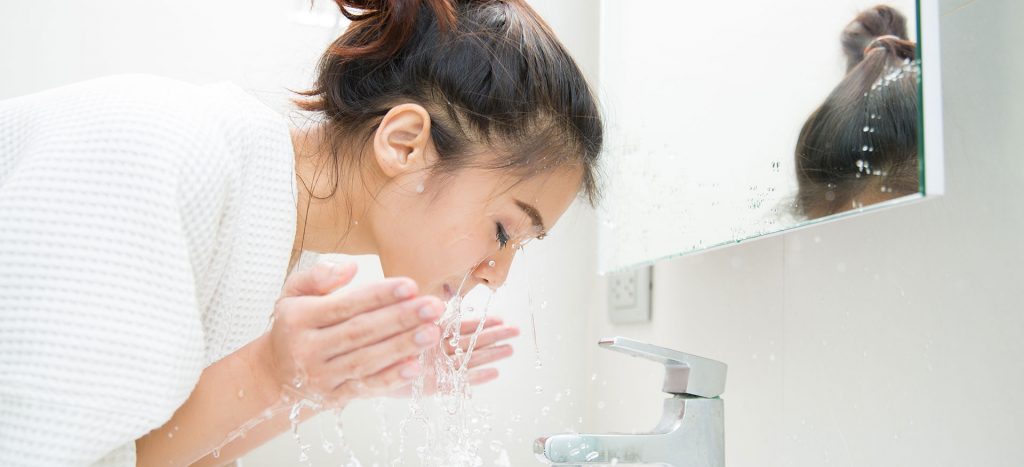 Cleansing is the most important and basic step of your daily skincare routine. Use a gentle face wash to cleanse your skin twice daily. This helps remove impurities and bacteria that clog up your pores. Cleansing and purifying your skin in the summer is essential, as it doubles up as a basic preventive measure to keep your skin from breaking out.
· Moisturize: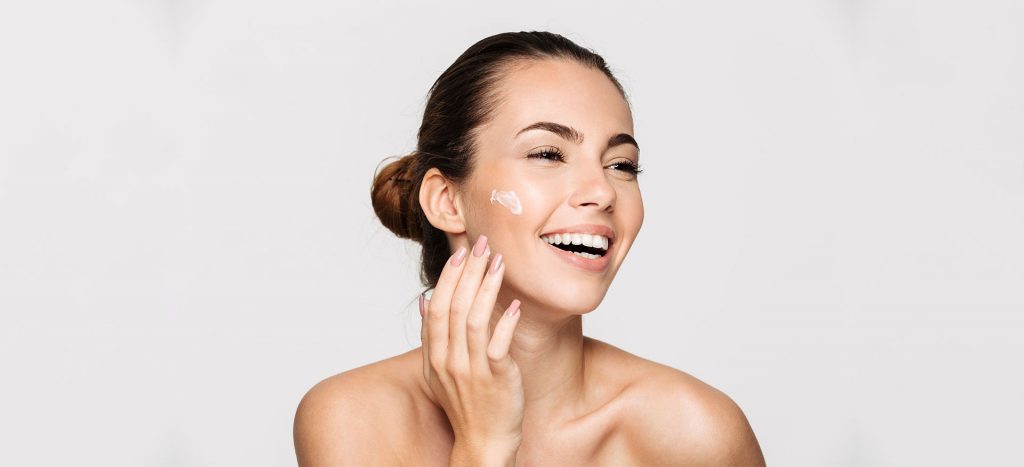 It is a common myth that moisturizers should be avoided during the summer as they make your skin greasy and oily. Well, we are here to burst that bubble. The sun steals away your skin's moisture and your skin often looks dull because it's dehydrated. So, don't skip the hydration. If you have oily skin, go for a lighter cream but don't miss out on this step.
· Tan Removal Products: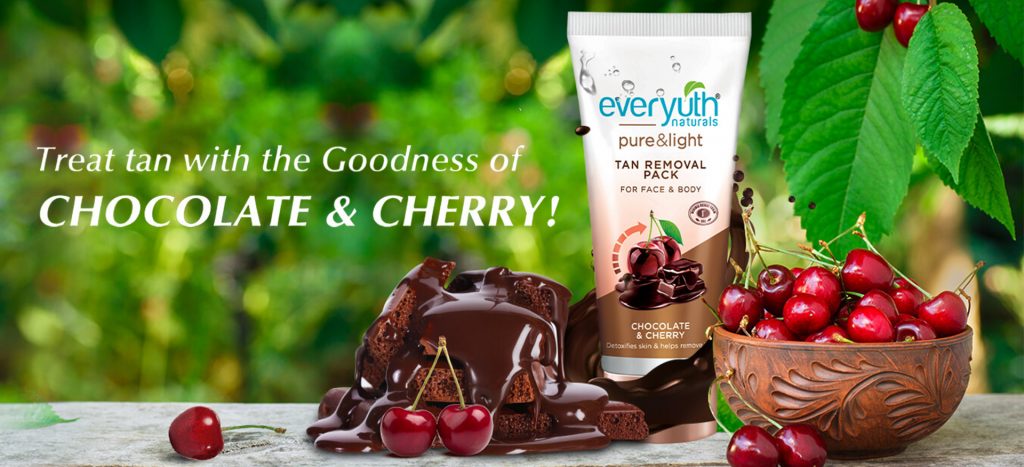 If your skin is prone to tanning, it's best to amp up your beauty game and keep good tan removal products in your vanity bag. Everyuth has a range of tan removal products that not only help remove tanning but also nourish your skin with healthy and natural ingredients.
Tan removal scrub –
The tan removal scrub for the face and body can be used twice a week as an exfoliator. Enriched with chocolate and cherry, it helps remove tanned dead skin cells. It helps uncover the skin's natural glow making it the best body scrub to remove tan.
Tan removal pack –
Everyuth's tan removal face pack helps detoxify the skin and makes it visibly brighter while nourishing it from within.
–Tan removal night cream:
The sun and pollution can damage your skin during the day. Your skin regenerates new cells and relaxes in the night. This tan removal night cream nourishes your skin with essential vitamins and gives it an even tone.
The summer sun can be harmful to your skin in several ways. It is recommended to change your skincare routine in tandem with the changing season as per your skin type. Take our skin quiz to understand your skin better.