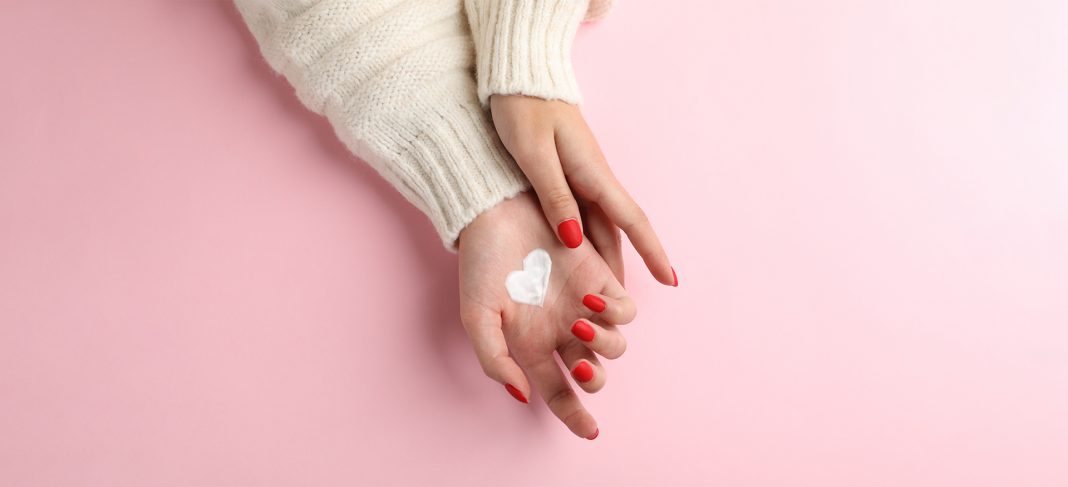 As the weather gets the seasonal spin and the air goes from being humid to dry, there will be an evident change in the way our skin feels. It's almost like our skin is asking us to alter the daily routine. As we start enjoying the sweater weather and prepare for all things merry, it's time for us to pay heed to the crucial skincare routine for winter. A simplified yet amazing winter skincare routine will definitely include an effective body lotion to ensure you enjoy the blissful winters without being worried about your skin's expectations:
A body lotion is literally the most important product of a winter skincare routine. The secret to glowing skin in winter is a good body lotion that can nourish your skin without making it greasy. Everyuth has launched a range of nourishing body lotions that are packed with the goodness of 100% natural almond milk. Each of these body lotions is ideal for dull, dry skin that requires moisturization and nourishment.
Nourishing Cocoa Body Lotion: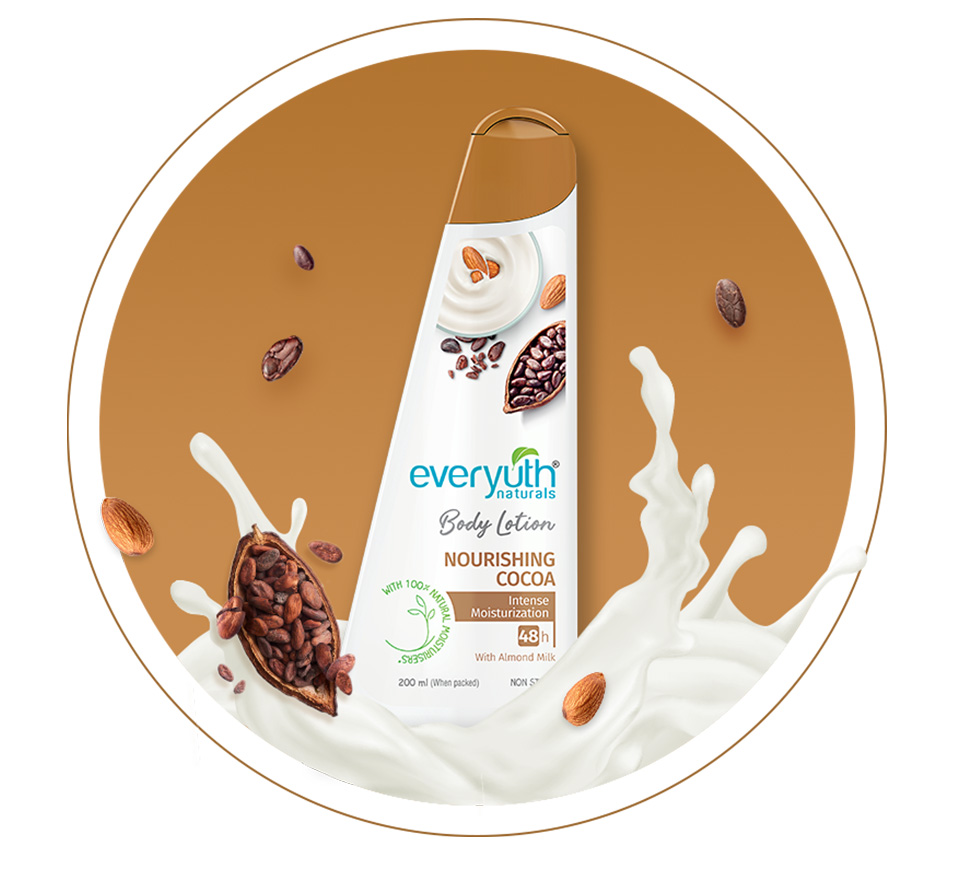 If your skin is craving deep nourishment and moisturization, this one should be your go-to body moisturizer. With long-lasting hydration of 48 hours, your skin is sure to fall in love with this amazing skincare product.
Recommended For:
Dry skin that feels dehydrated, itchy and requires extra hydration
Ingredients:
Almond Milk & Pure Cocoa
Benefits:
Cocoa works to moisturize deep down to keep skin soft and supple.
Cocoa is also rich in antioxidants, which help protect your skin from dark spots, premature ageing and your skin looking dull.
Rejuvenating Flora Body Lotion: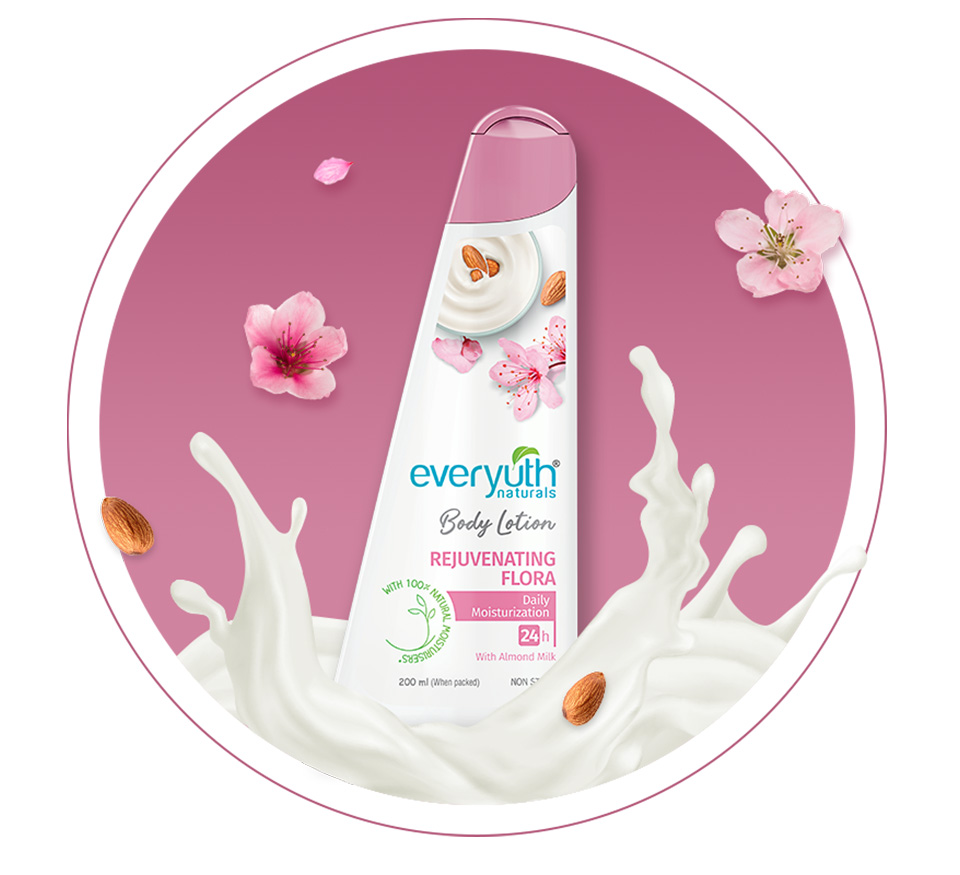 A body lotion for sensitive skin, the rejuvenating flora body lotion moisturizes your skin without leaving it greasy and sticky.
Recommended For:
Delicate skin that requires extra care
Ingredients:
Almond Milk & Floral extracts
Benefits:
The fresh flowers rejuvenate your skin while keeping it moisturized throughout the day.
The quick absorption allows your skin to get nourishment and hydration without making your skin sticky
Citrus Aloe Body Lotion: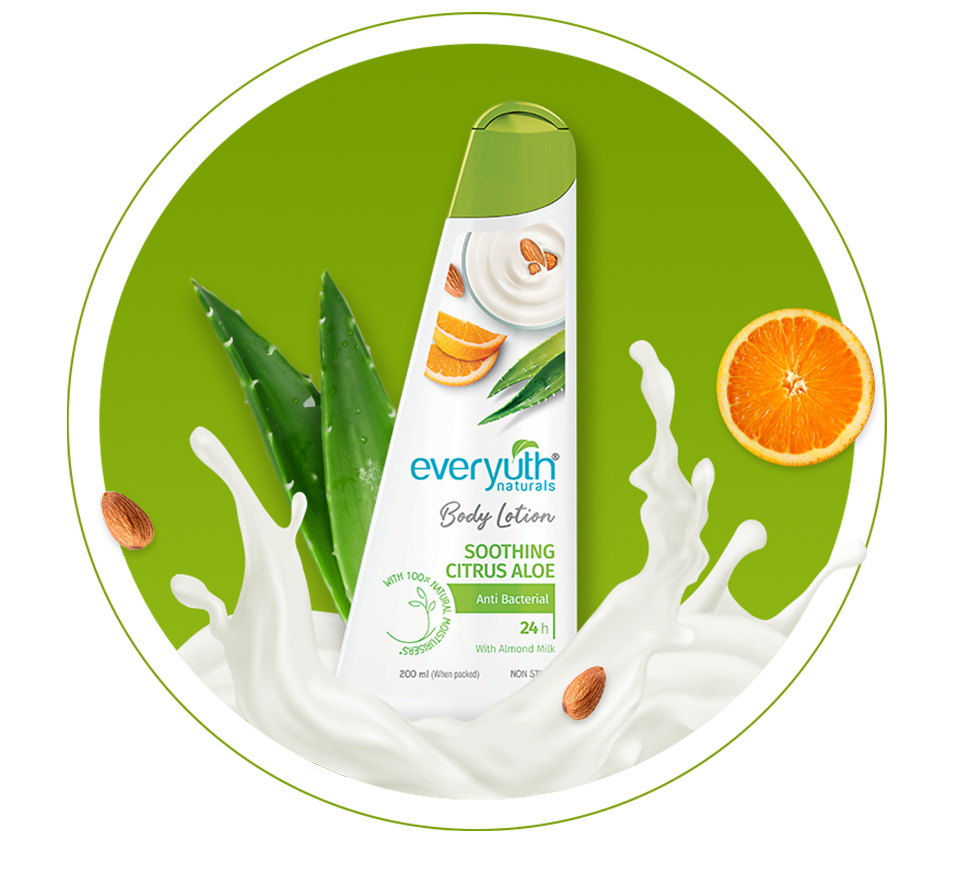 Who can say no to an aloe vera lotion? The perfect blend of citrus extracts and the goodness of aloe vera, this body lotion will calm your irritated and dry skin.
Recommended For:
All skin types
Ingredients:
Almond Milk, Citrus Extracts & Aloe Vera
Benefits:
Aloe Vera hydrates and nourishes while soothing the skin.
Citrus extracts rejuvenate the skin along with a refreshing fragrance and also help maintain the skin's elasticity.
Sun Care Berries Body Lotion: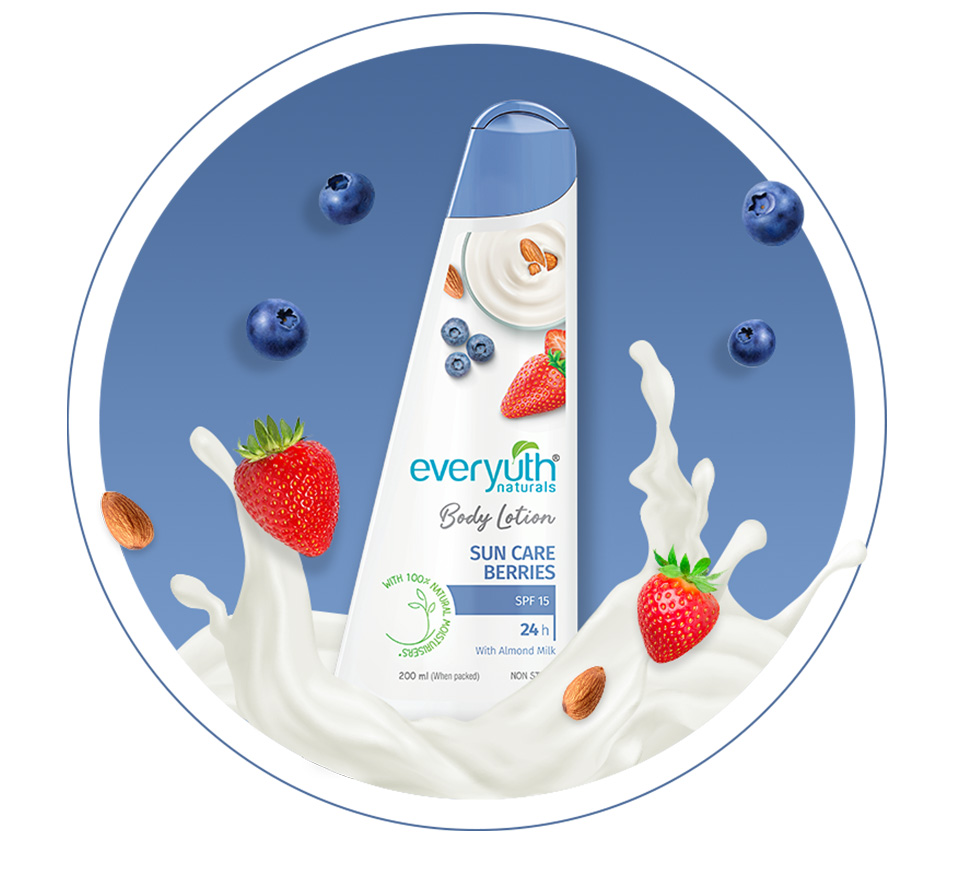 A body lotion with SPF is literally like all our dreams being answered. For those who want to cut it short and avoid layering, the sun care berries lotion with SPF will moisturize your skin as well as protect it against UV rays.
Recommended For:
All skin types
Ingredients:
Almond Milk & Berry extracts
Benefits:
Natural berries help fight premature ageing and reduce the appearance of wrinkles and fine lines.
Berries are vitamin-rich nutrients that help the skin remain soft, supple, and healthy.
This easy-peasy solution for winter dryness I for everyone out there. You can apply the body lotion twice every day to ensure your skin gets maximum nourishment.