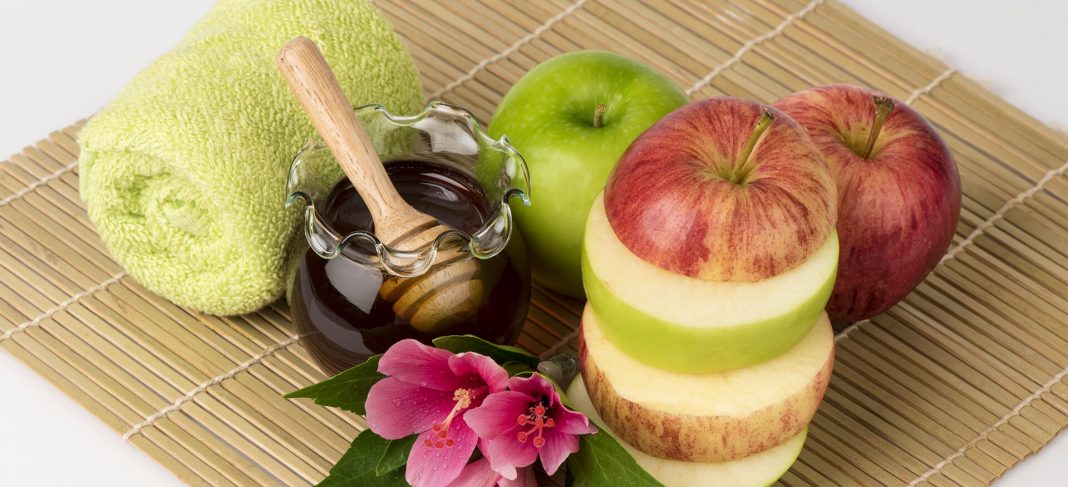 Your best defense against skin flakiness is to switch up your skincare routine and find some naturally hydrating ingredients that can do your skin some good. If your skin is prone to excessive dryness and tends to get flakier, chances are it is missing some essential moisture-boosting nutrients.
Did you know Apples carry excellent moisturizing properties along with plentiful nutrients that are rich in Vitamin C and antioxidants? Along with replenishing dry skin and battling flakiness, apples also naturally brighten skin tone, fight free-radical damage and target acne-causing germs.
Often, skin flakiness can be a result of fluctuating weather conditions, high humidity, change in skincare products or excessive skin exfoliation. If your skin starts feeling dry and stretchy, it is time to make some necessary changes. The easiest and most basic way to start treating flaky skin is by using a facial cleanser enriched with naturally moisturizing ingredients.
We recommend using the Everyuth Naturals Fruit Face Wash formulated with apple extracts that are perfect for dry skin. It delves deep within your pores and draws out trapped impurities, deeply cleanses pores and helps skin regain its moisture, lost due to the environment's harshness.
As flaking is a persistent concern among those with dry skin type, this enriching and mild Everyuth face wash will be the best everyday solution to all dry skin problems. It will slowly but surely help the skin regain its natural suppleness, replenish it constantly and prevent any sort of itchiness, red patches or uneven skin texture for those with dry skin.
Don't forget, 3 simple skincare steps to transform dry, flaky skin to gorgeous, radiant skin – Drink lots of water, use a hydrating cleanser and never skip moisturizing!