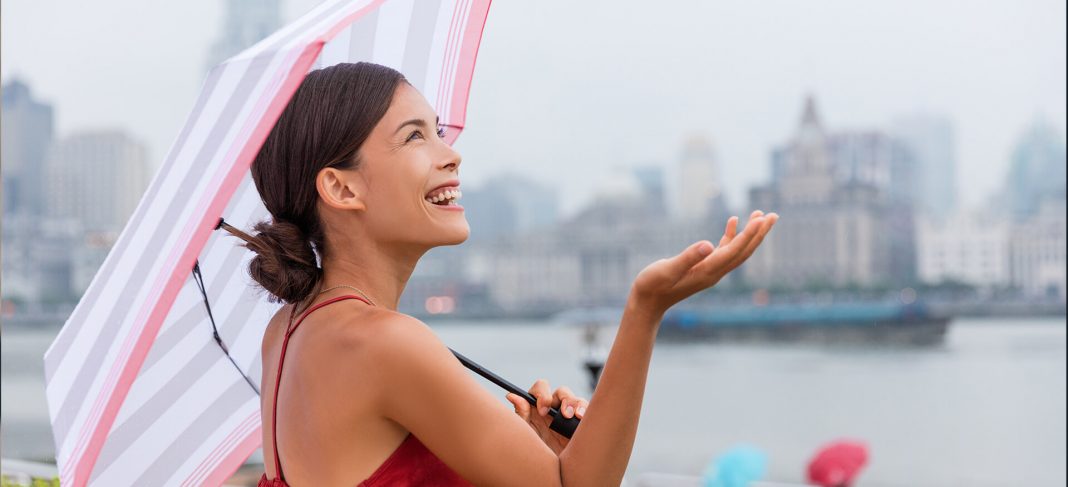 The monsoon showers might have brought some respite from the stifling heat, but that too at a price. With humidity at its peak, it could slowly start appearing as a nightmare for those with oily, sensitive and acne-prone skin type. Since the weather makes your skin greasier and leads to other skin concerns, taking care of oily skin could particularly require some extra effort. Here are a few simple and effective ways to tackle oily skin during monsoons –
Use lukewarm water to cleanse
Yes, it is true when you say you must wash your face with cold water, in order to close your pores. But for those with oily skin type, the best way to get squeaky clean skin without any traces of oil for at least a couple of hours, it would be best if you use lukewarm water to cleanse your face as it breaks down oil traces from within your pores and the skin's surface.
A hydrating exfoliator
Another way to get rid of greasiness during monsoons is by exfoliating your skin with a hydrating scrub. A water or gel-based exfoliator will breathe life back into your skin after it has been sloughed away and will keep your skin feeling fresh for longer.
Citric-based face mask
A hint of natural citric goodness is all you need to absorb the excess oil from your face, along with improving its elasticity. The citrus nature of the face mask will penetrate deep within your pores and extract the trapped oil and impurities.
We recommend using the Everyuth Naturals Orange Peel Off Mask that gently peels away dirt, bacteria, excess oil and trapped impurities to leave skin feeling radiant, clean and revitalized. The unique triple action formulation with orange peel extracts makes it one of the best peel off face masks for oily skin. Among the many peel off mask benefits, one of the most important ones is pore cleansing, so don't forget to add it to your monsoon skincare routine.
Don't forget sun protection
Whether it is sunny or raining, it does not take away from the fact that your skin is still overly exposed to pollution, harmful UVA and UVB rays and other environmental changes. Don't forget to protect it with a good amount of SPF, but make sure you pick one that is non-comedogenic and mattifying.
Taking care of oily skin during monsoons is not as challenging as it may seem to be. With the right ingredients, dedicated time and beauty tips for glowing skin, you can keep the oil levels in check for a refreshing, luminous glow.