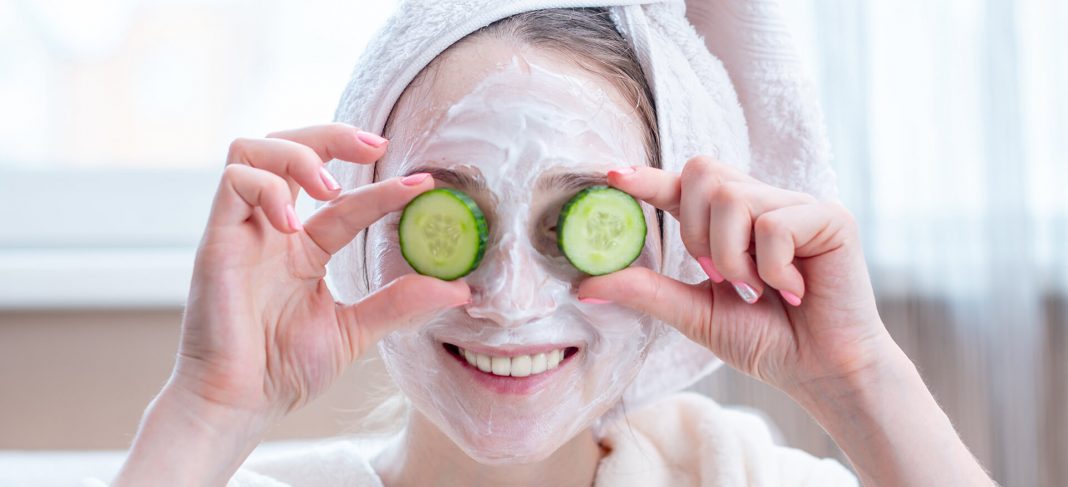 You've had a long day at work – traveling in the heat, staring at the computer screen, straining your eyes, mind and body. How great does it feel to come back home to an air-conditioned room or take a cold shower? Now imagine doing that for your skin – give it the cooling and rejuvenation it deserves.
No matter how diligently you take care of your skin, a stressful day can ultimately wreck havoc on your skin's overall appearance. What your skin truly needs at the end of the day is loads and loads of hydration that can knock the dullness off instantly.
Say hello to the easiest way to sneaking your way into glowing, plump skin – Everyuth Naturals Cucumber Face Pack is the quickest way to get rid of irritated skin, tired puffy eyes and sun damage. In addition to flitting in and out of conference rooms, your skin has also battled pollution, dust, humidity and sun exposure all throughout the day. It deserves a breather in the form of a naturally hydrating cucumber face pack.
Cucumber is one of those godly-sent holy grail ingredients that can cool and relax your skin in a jiffy. Thanks to its super rich water content, cucumber can provide a boost of hydration while reducing the effect of skin inflammation and irritation. It is also a rich source of Vitamin C which firms up sagging skin, depuff tired eyes and revitalize skin instantly. This Everyuth face pack, which is formulated with the powerful combination of cucumber and aloe vera, both primarily known for their hydrating and nourishing benefits, is undoubtedly the best face pack for glowing skin.
This cucumber face pack for all skin types is an instant way to get rid of the aftereffects of pollution and other surface impurities while also deeply cleansing skin pores that might have been clogged throughout the day. Sit back and relax, apply a thin layer of the pack on your face and neck at the end of the day, allow it to dry and then rinse. Don't let stress take a toll on your skin's health. Rejuvenate and relax your skin with Everyuth Naturals' set of hydrating face packs.