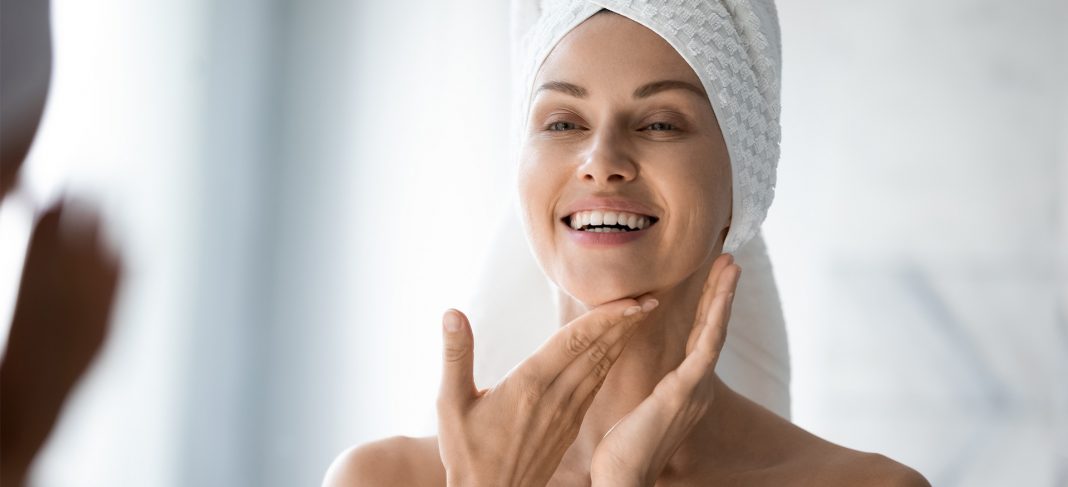 Healthy skin is not merely a result of great genes but also a gradual effort and healthy habits. While there are a crazy number of platforms that make noise about the multitude of skin care products available and how they will benefit you, it is essential to filter out what can really help your skin. A skin care routine may sound like a time-consuming exercise, however, you can always tweak it according to the kind of day you are having. If you are someone who is always on the go and can't spare time for a full-fledged skincare regimen, this guide is for you.
Three main steps to a healthy skincare routine:
Cleansing: washing and cleaning your face
Exfoliating: clearing of clogged pores and dead skin cells
Moisturizing: hydrating and softening the skin
Sunscreen: protection against the sun
Cleansing: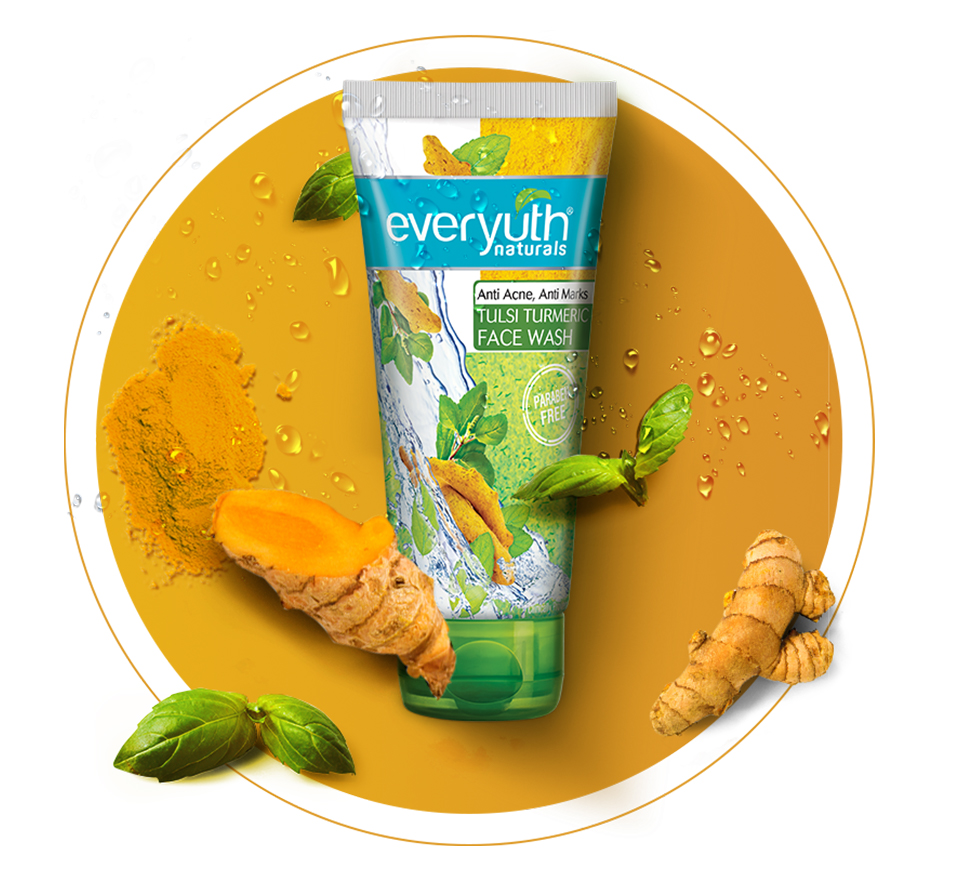 Cleaning your face twice, morning and night are extremely important. Our skin comes in contact with several pollutants, dirt and other factors that should be gently removed. Finding the right cleanser for your skin type is the first step to ace your cleansing routine. Clear skin is one common goal that all of us have. Everyuth's Tulsi Turmeric Face Wash is the best face wash for pimples and oily skin. The goodness of natural ingredients like Tulsi and Turmeric help clean your skin's clogged pores and to bring back the natural glow. A pimple clear face wash, the Tulsi and Turmeric cleanser have anti-bacterial properties owing to the characteristics of the ingredients.
Exfoliating: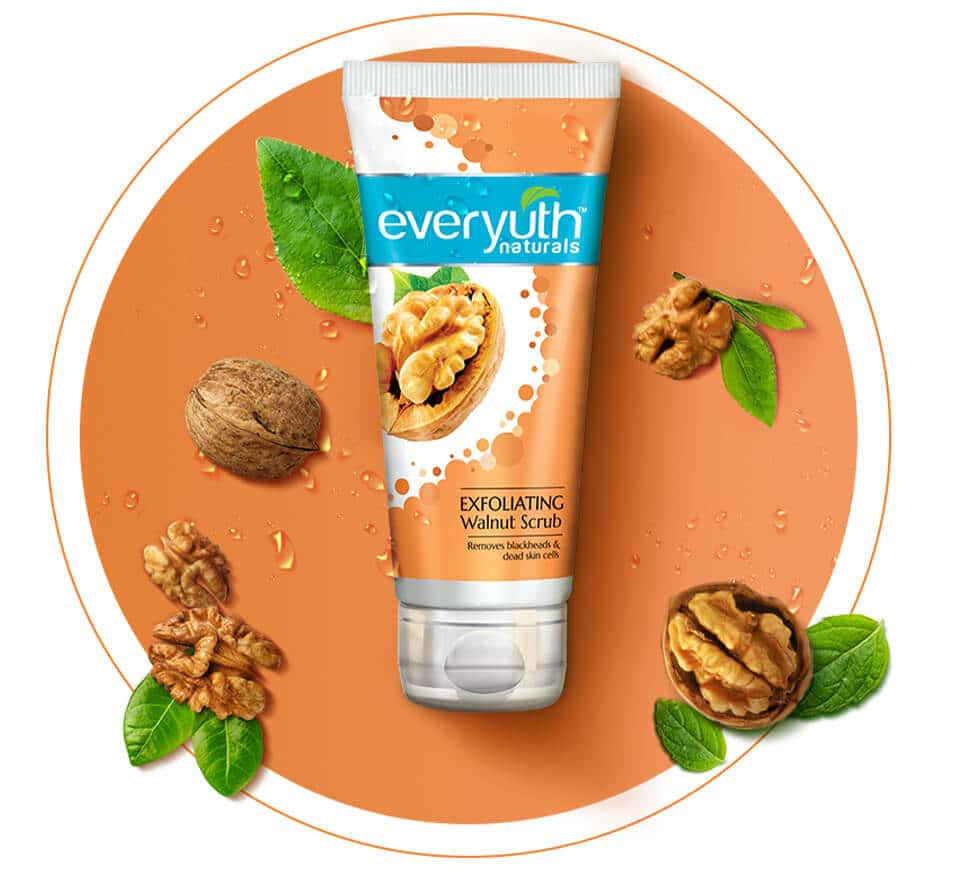 Exfoliation is one of the most underrated steps of your skincare regimen. It helps remove dead skin cells, blackheads, whiteheads and any dirt or grime that stays back on the surface of your skin even after cleansing. This step is essential to ensure that your pores are not blocked, and your skin can easily breathe. A gentle face scrub twice every week is the simplest way to achieve clear and glowing skin. Everyuth's Walnut Face Scrub is the best for oily skin as it removes all the dirt without stealing away your skin's essential oils.
Moisturizing: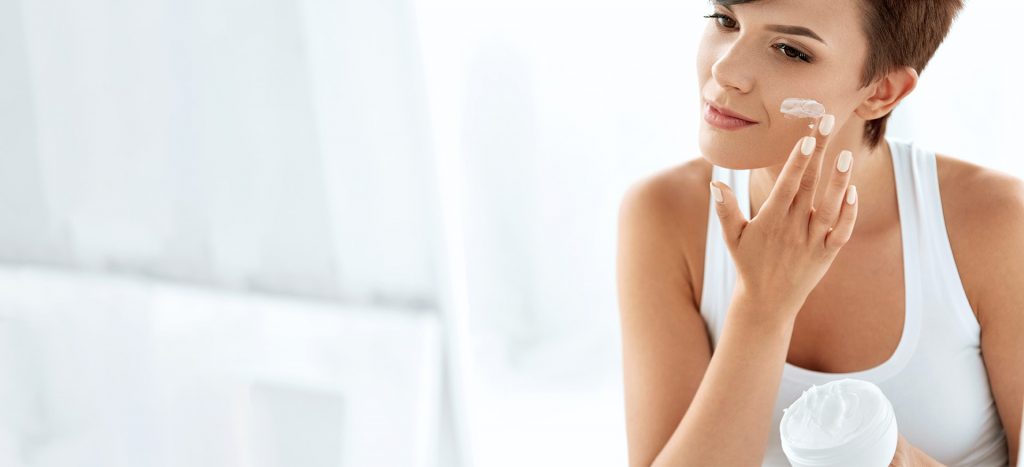 Well-hydrated skin looks healthy and keeps the texture soft. Moisturizers help prevent water loss from your skin's outer layers thereby keeping it nourished. This is one skincare product that you should be using all year round and is essential for all skin types. Depending on whether your skin is oily, dry or in combination, pick the right moisturizer and ensure you apply it well at least once a day.
Sunscreen: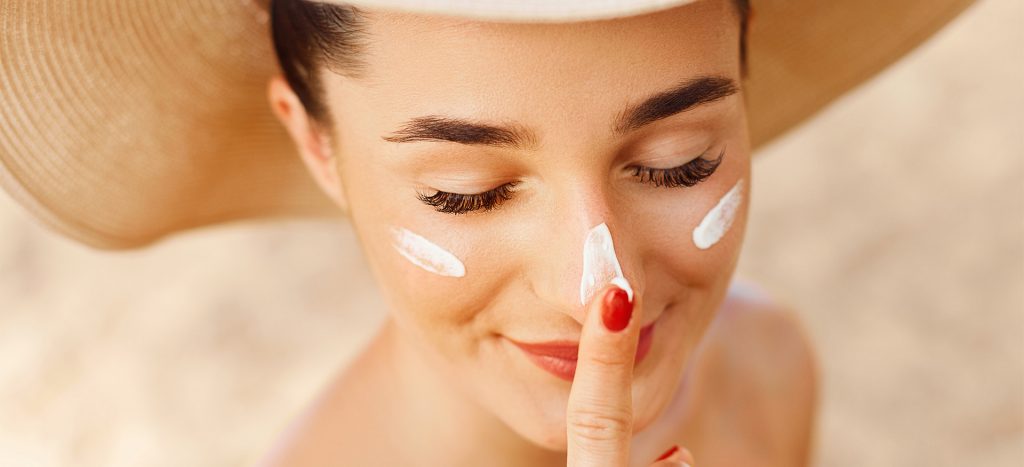 For healthy and good looking skin, sun protection is absolutely essential. The sun's UVA and UVB rays can cause major skin issues like fine lines, wrinkles, premature ageing, dullness and the biggest damage being skin cancer. A good sunscreen with SPF 50 will ensure your skin is well-protected and prevents your skin from ageing. No matter what the season, this skincare product cannot be missed.
The goal of any skincare routine is to tune up your complexion. There is no instant fix to healthy skin, you need time to reap the benefits. Results are only seen with consistent use of good skincare products that suit your skin.