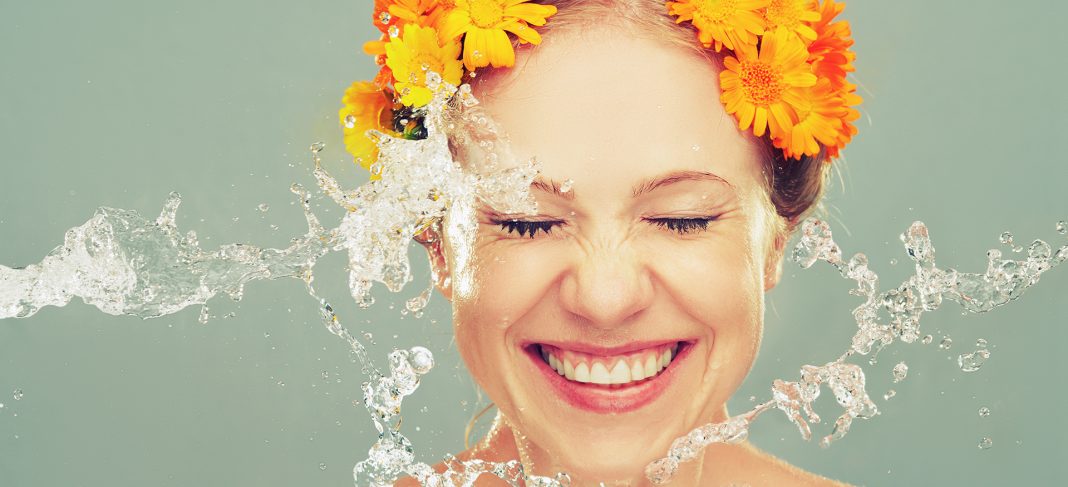 Summer is about to begin, and it's best if we guard ourselves before the tan lines start to take over.
Switch to a naturally formulated sunscreen
With the summer heat approaching, we cannot stress enough on just how pivotal the use of sunscreen is in any skincare routine. However, most sunscreens out there are loaded with toxic ingredients that do your skin more harm than good. What you need is a high SPF sunscreen packed with natural ingredients.
We love the Everyuth Naturals Sun Block Lotion with SPF 50 PA++++ and Cherry extracts, that is suitable for all skin types. Its unique broad spectrum formula prevents premature skin aging and protects your skin from darkening, burning or any sort of irritation due to sun exposure. Its non-greasy texture makes your skin appear luminous, and it is so light that you can easily layer it under your makeup.
Exfoliate from head to toe (gently!)
Dead skin cells tend to build up on the skin's topmost layer, making it appear dull and lifeless. Summer months are to show off your luminous skin and you don't want to be hiding it under layers of dead and damaged skin cells. Use a mild face and body scrub like the Everyuth Naturals Tan Removal Scrub to exfoliate at least twice a week, and see how your skin responds to it to help determine what's best for your skin.
Swap your body butter for something lighter
A heavy moisturizer is a good choice for winter months, but during summer it might leave your skin feeling greasy. Not to mention a heavy body butter would not allow your skin to breathe. Switching to a lightweight moisturizer can provide your skin with long-lasting hydration and rejuvenate its appearance.
Stock up on blotting paper
Blotting sheets can be really helpful to absorb sweat and excess oil during summer months. Stash a pack in your bag to help get rid of the excess grease whenever needed. It is especially helpful if you are wearing makeup as the sheets can simply get rid of the oil without disturbing your makeup or taking off your sunscreen. Now, that's a summer tool you should keep at hand!
Don't forget to keep a facial mist handy
The best way to survive summer heat is with the help of a midday pick-me-up facial spritzer. Keep a bottle of facial mist handy to refresh your skin on the go. And while you're at it, don't forget to re-apply your sunscreen!
Taking care of your skin during the summer months can be a real challenge – Sweat, tan and not to mention the excessive greasiness is no good news. Lucky for you, these 5 skincare hacks are perfect to last all summer and are ideal for all skin types.